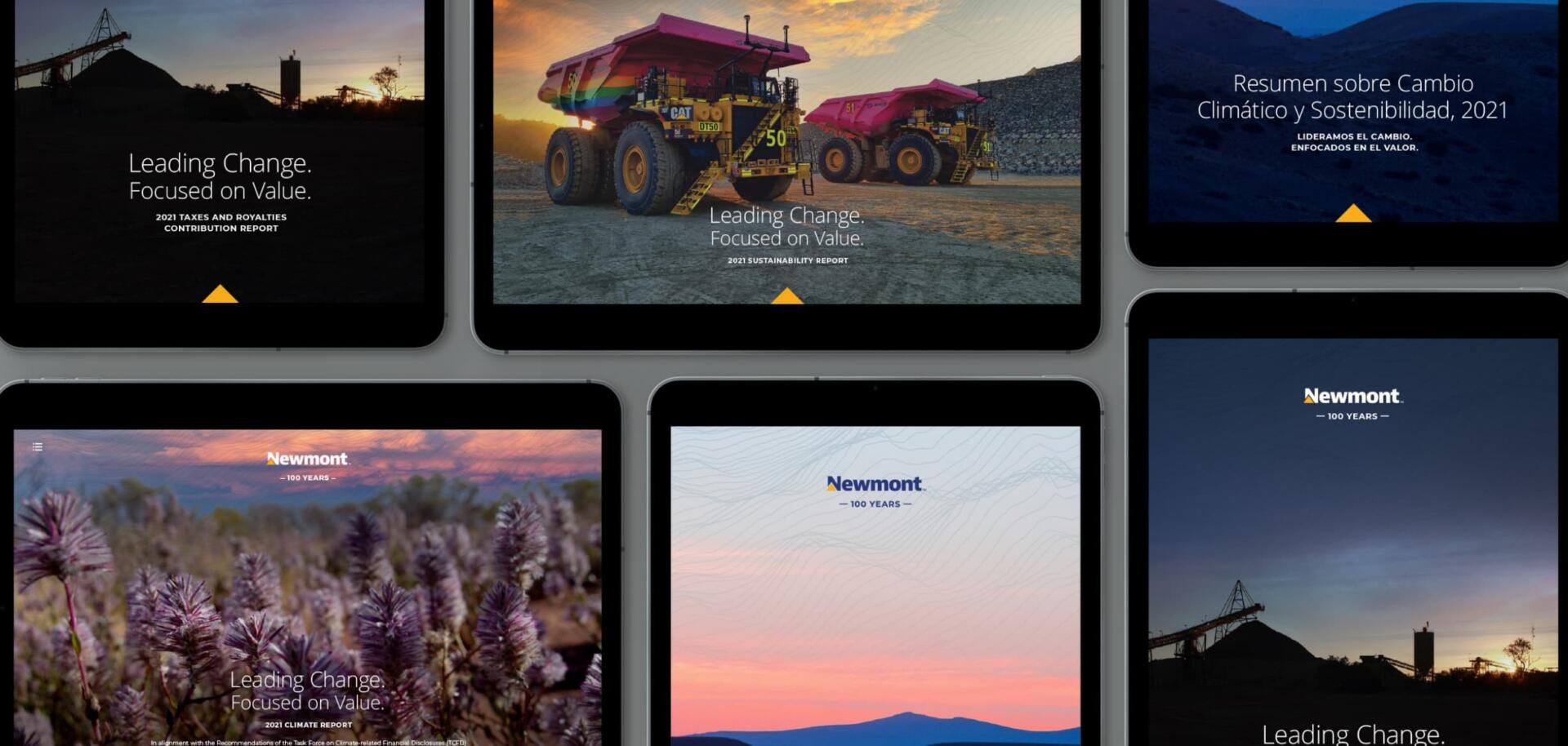 Keeping communications flowing for a progressive mining company.
What We Did
Branding
Consulting
Corporate Reporting
Design
Paid Advertising
Social Media Management
Video Production
Website Management
Client

About the company
Newmont is one of the world's leading gold mining companies, producing copper, silver, zinc and lead. Now in its second century of operation with sites in North America, South America, Australia and Africa, Newmont is the only gold producer listed in the S&P 500 Index and is recognized for its strong ESG principles and initiatives.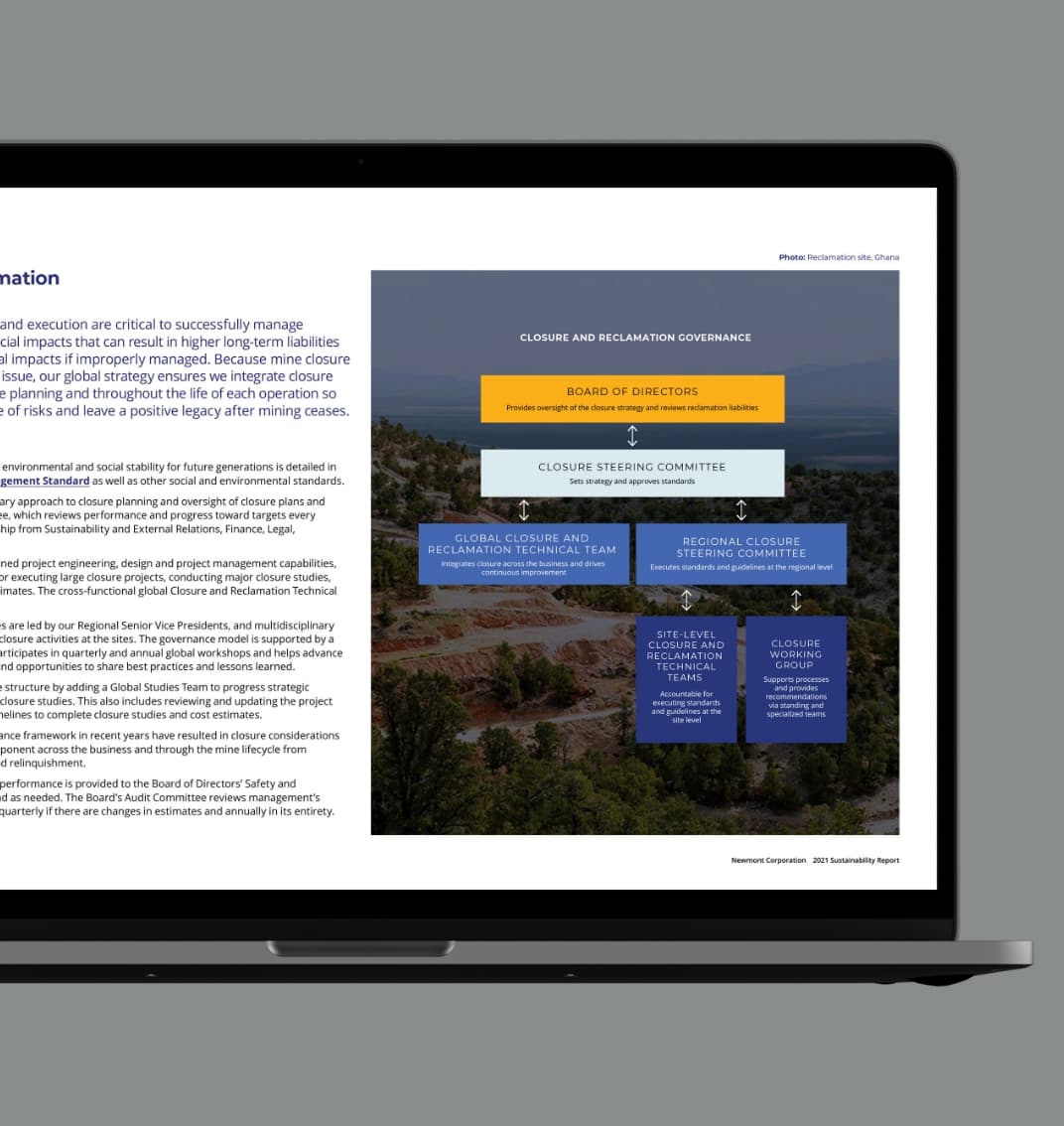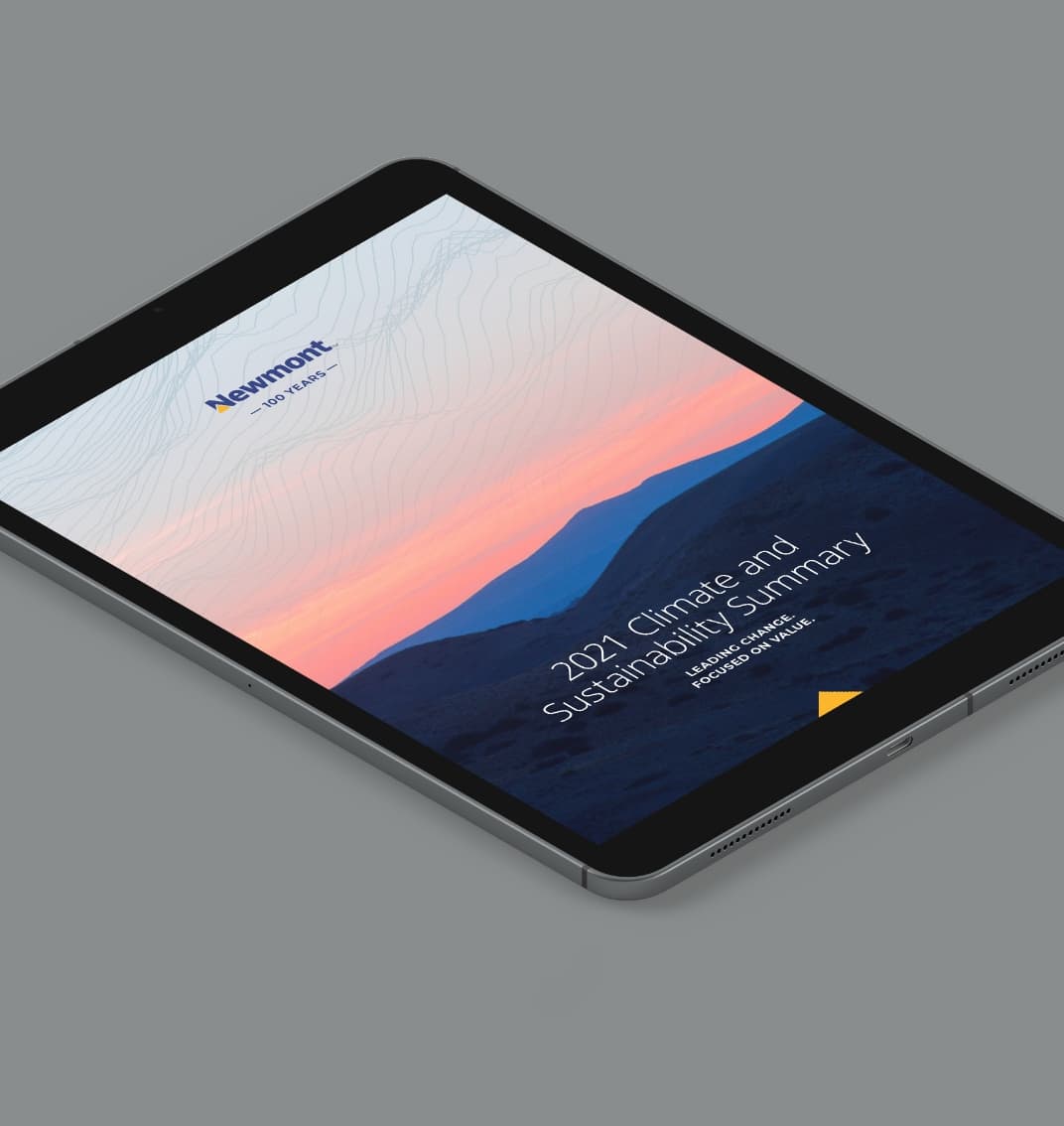 The goal
A global leader in sustainability reporting, Newmont is continually looking for fresh ways to make its reporting and communications more effective and accessible for its wide range of audiences. To meet and build upon its high standards for ESG performance and disclosure, Newmont wanted to partner with a communications studio that came to the table with demonstrable skills in sustainability consulting, content development, design, graphics, analytics, web design and all things social media.
How we helped
Works Design has a unique relationship with Newmont, and the breadth of the work produced for them reflects that valued partnership. Since we began working for Newmont in 2014, we've provided guidance and expertise on communications strategy and tactics encompassing sustainability reporting, annual reporting, website design and social media, backed by research, analytics and exceptional service.
Works Design's commitment to Newmont's content requirements moved the needle daily with targeted social media posts, increasing their engagement with their audiences. For several years, we have managed and designed an entire suite of reports, including the Annual Report, Sustainability Report, Climate Report and Tax Report. We develop and create microsites on the web to increase the reach and impact of regulatory and other materials and manage their blog.
In 2021, Works Design was proud to participate in producing materials to help Newmont celebrate its 100th anniversary. We created a custom logo that appeared on various pieces of collateral and memorabilia, and also executed an ambitious social media campaign under the hashtag #Newmont100 that featured a different Newmont employee every Friday for a year. In addition, we produced an anniversary video highlighting the company and their partnerships and celebrating their strong focus on people.