Integrated Reporting
Vancity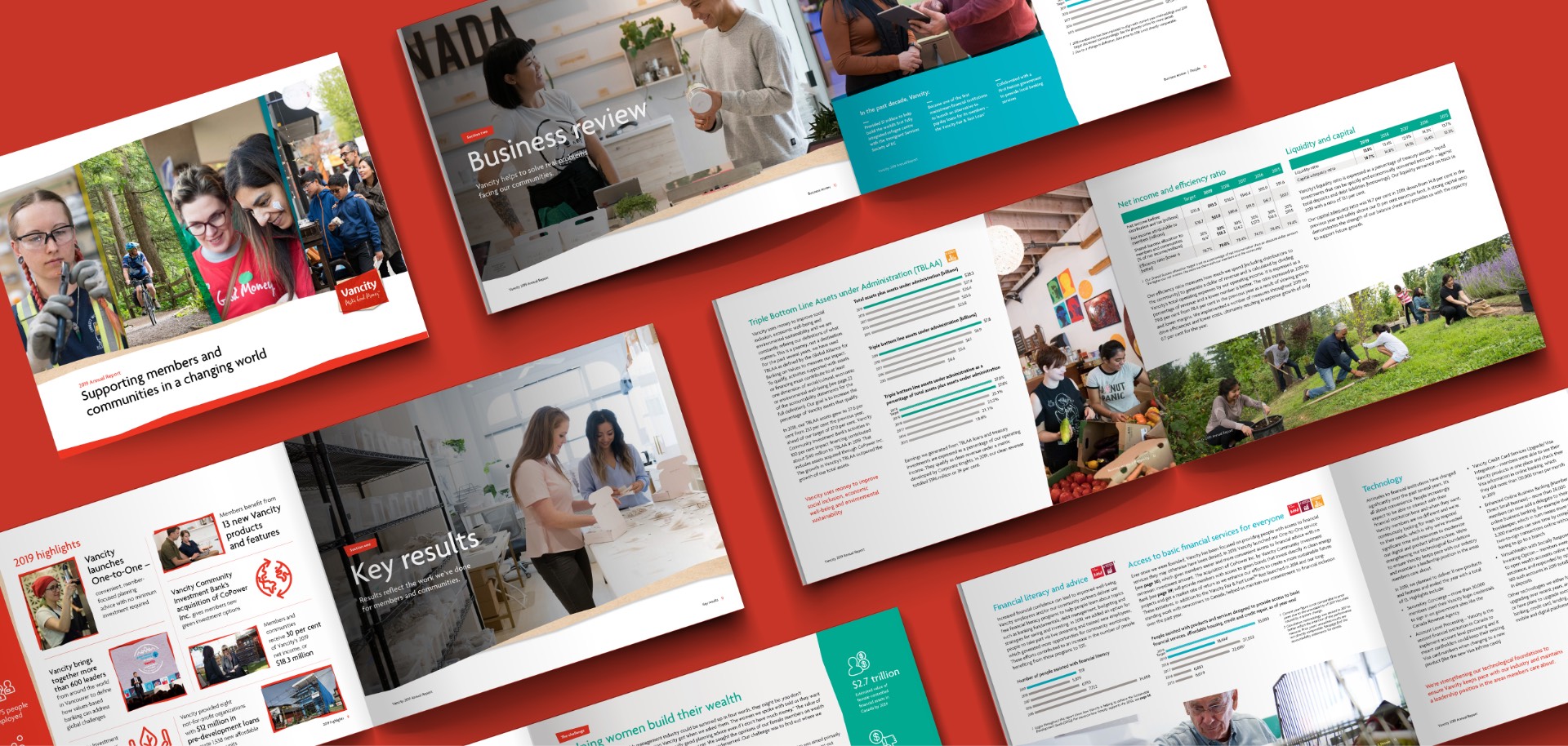 When your mission is to Make Good Money, your reporting should tell the whole story about your people-oriented, socially conscious approach.
What We Did
Design
Microsites
Social Media Campaigns
Video Production
Client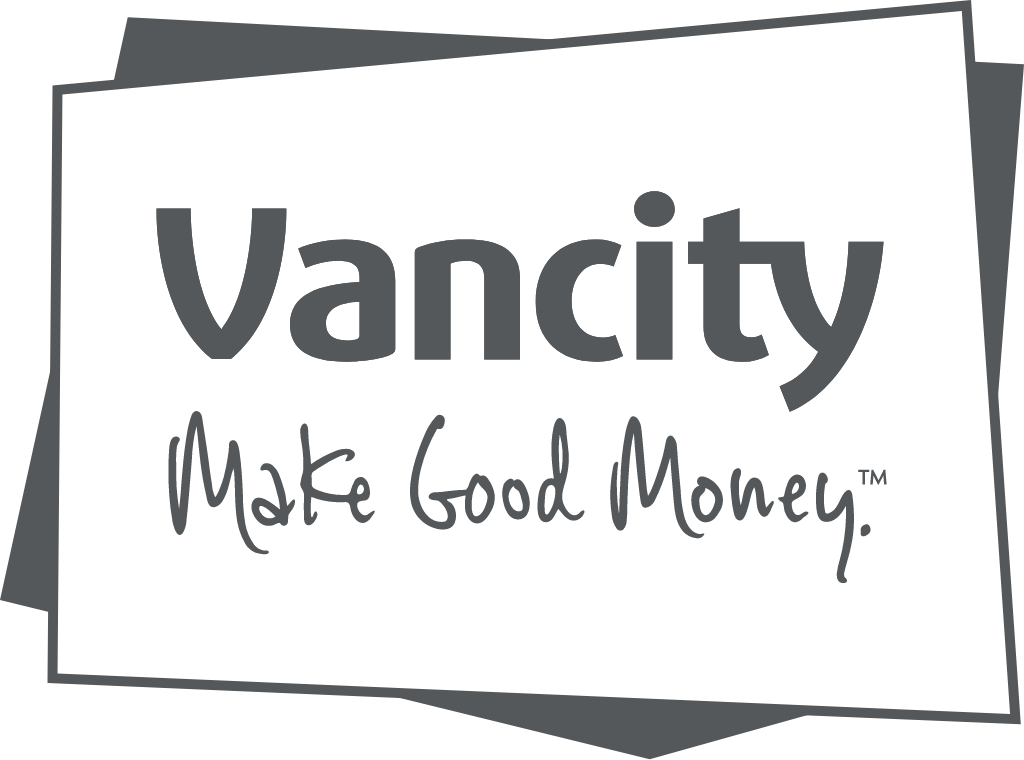 Member matters
Vancouver City Savings Credit Union (Vancity) is Canada's largest member-owned credit union, with more than 500,000 members and 60 branches across British Columbia. A key distinction between Vancity and other financial institutions is that it is member-led rather than shareholder-led; as such, it focuses on making decisions that meet the needs of its members and their communities.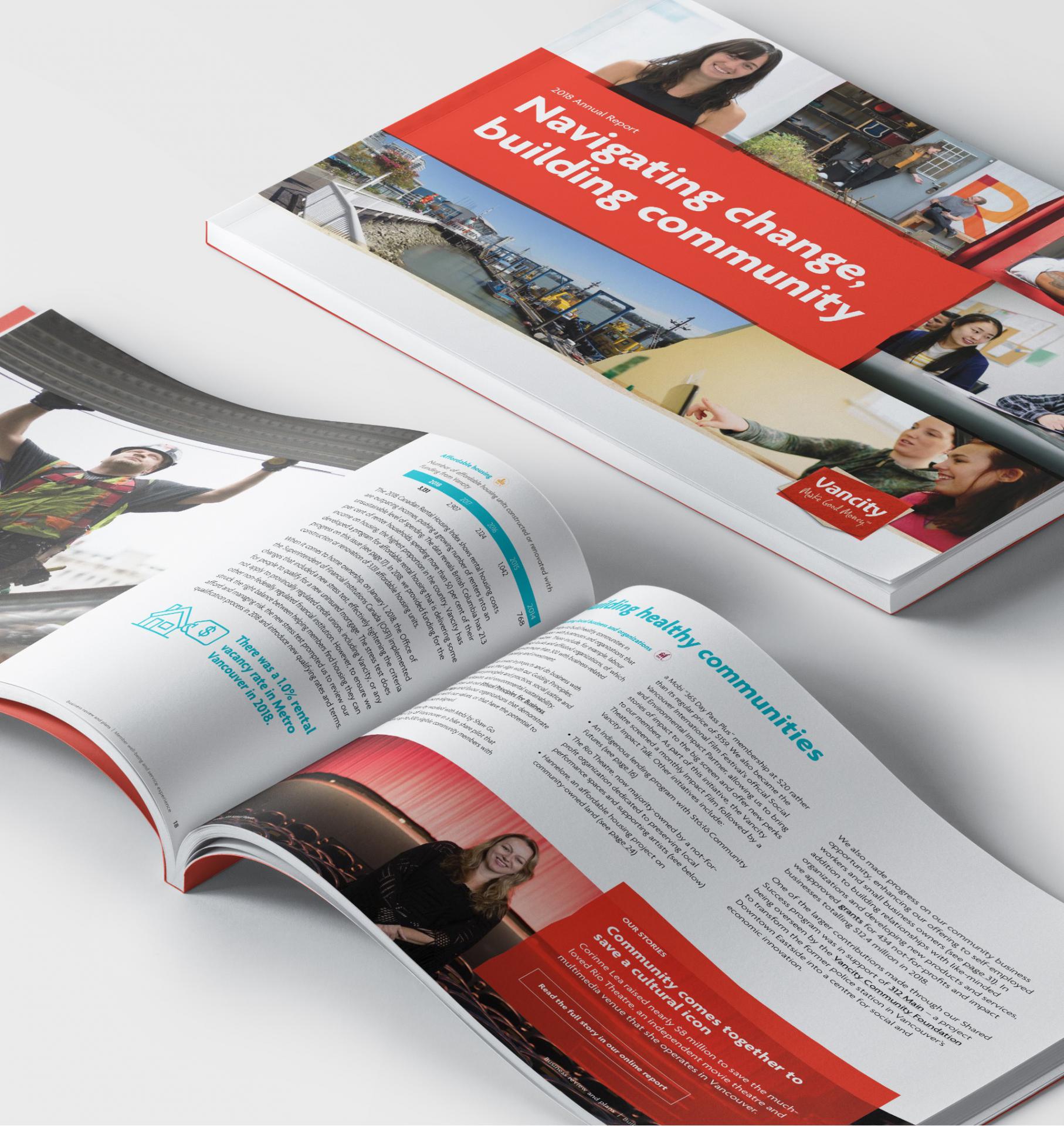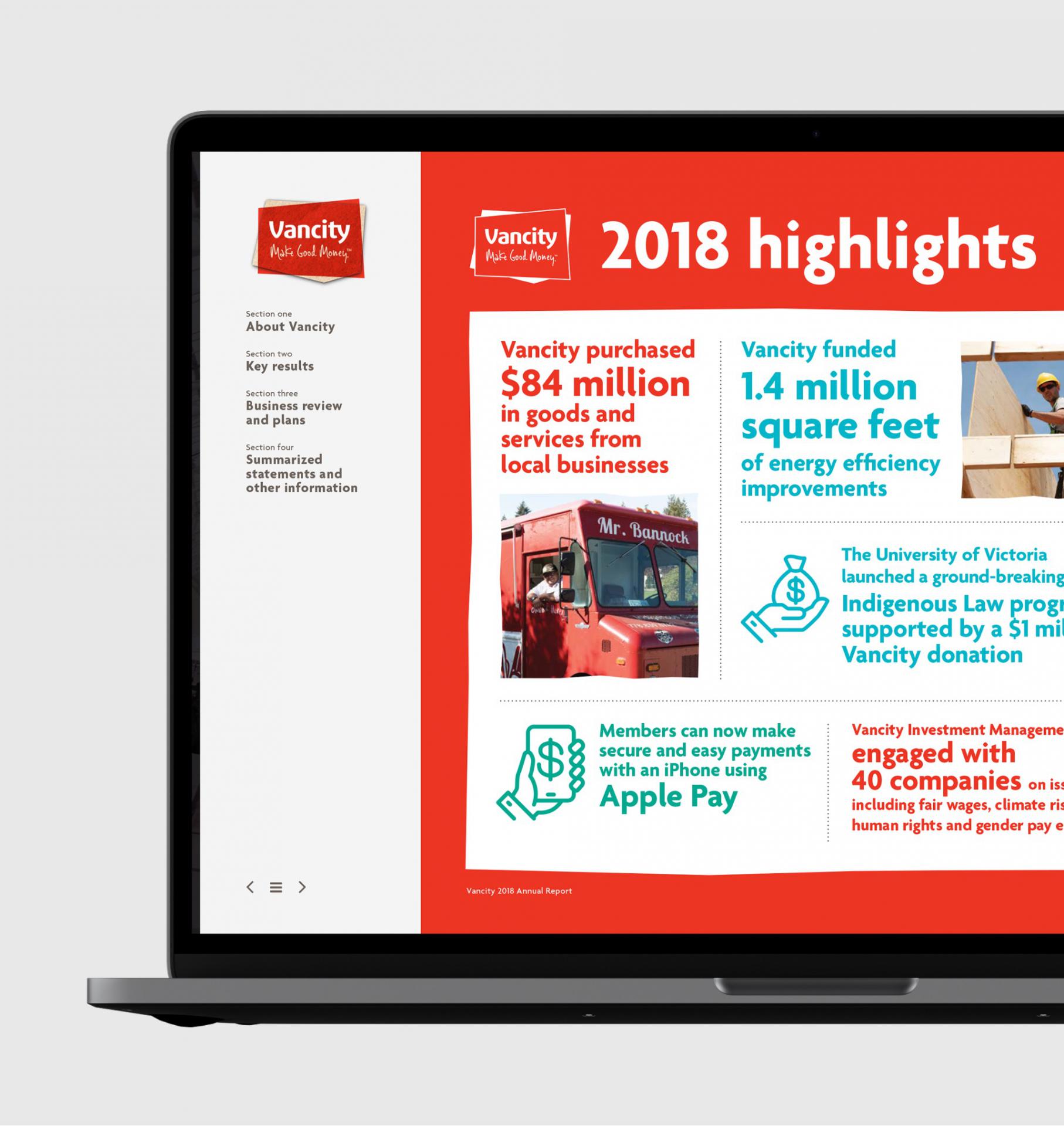 Meeting audience needs
Since 2017, Vancity and Works Design have collaborated to produce its integrated annual report, comprising an AODA-compliant microsite and interactive PDF, a printed report, a highlights video and a social media launch campaign. The deliverables are unified thematically around the credit union's core purpose: to strengthen and enhance the financial, social and environmental well-being of its members and their communities. This approach is strengthened each year through direct feedback from Vancity's members and other users, and by working collaboratively to develop updated infographics and new videos featuring Vancity's people and other active members of the community.
Overall, the integrated report offers a balanced mix of highlights, candid perspectives and performance data, while using design elements that help readers – who are a combination of its employees and member-customers – understand Vancity's priorities and progress.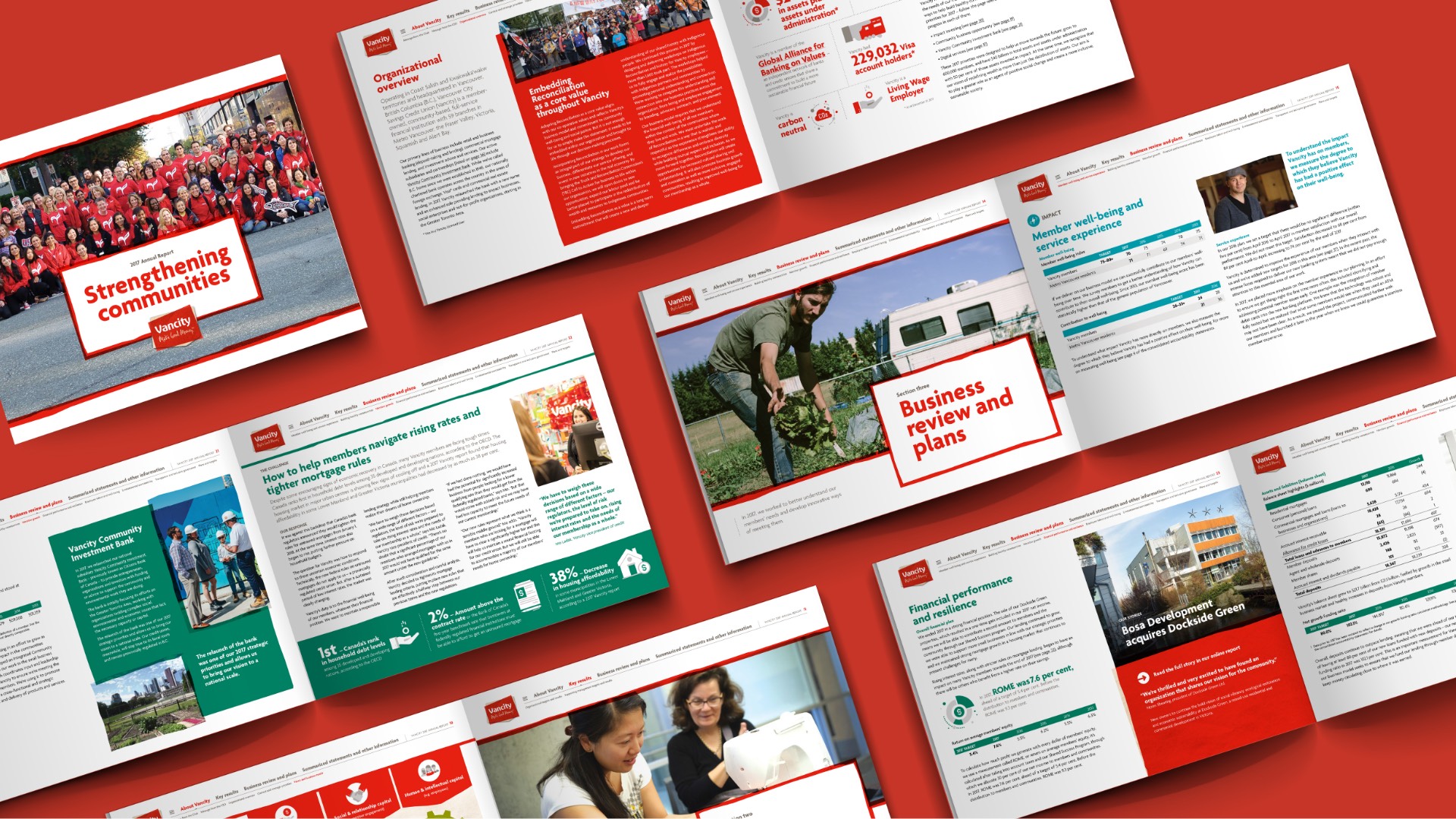 Applying what we've learned
A goal for 2019 was to continue to refine the online component of the report, and make it more modern, engaging and member-centric. We continue to utilize analytics to understand what content is of primary interest to the member audience. This insight also supports our video strategy, highlighting three separate leaders from small businesses, Indigenous communities and civil society. Case studies (specifically those about people) engage readers and convert well to the PDF, so we continue to anchor the microsite around the needs of Vancity members and their communities.
A changing world
The theme for the 2019 report is how Vancity is supporting members and communities in a changing world. The report includes more disclosure around climate risk than ever before, and an innovative graphic showing how Vancity's lending supported specific UN Sustainable Development Goals (SDGs). Headlines are framed in a way that has broad appeal, and pertinent and timely issues are shown as "challenges" alongside Vancity's "response" and future goals. Our intent is to layer information in a manner that provides something for all stakeholders. By including photography, relevant and credible testimonials, and a few compelling metrics, all readers come away with a high-level understanding.
Video is an important storytelling tool that allows Vancity to share the ways the credit union benefits the local community. Works Design directs, edits and delivers several cuts of a new film each year – a longer version for the AGM and shorter versions for social media.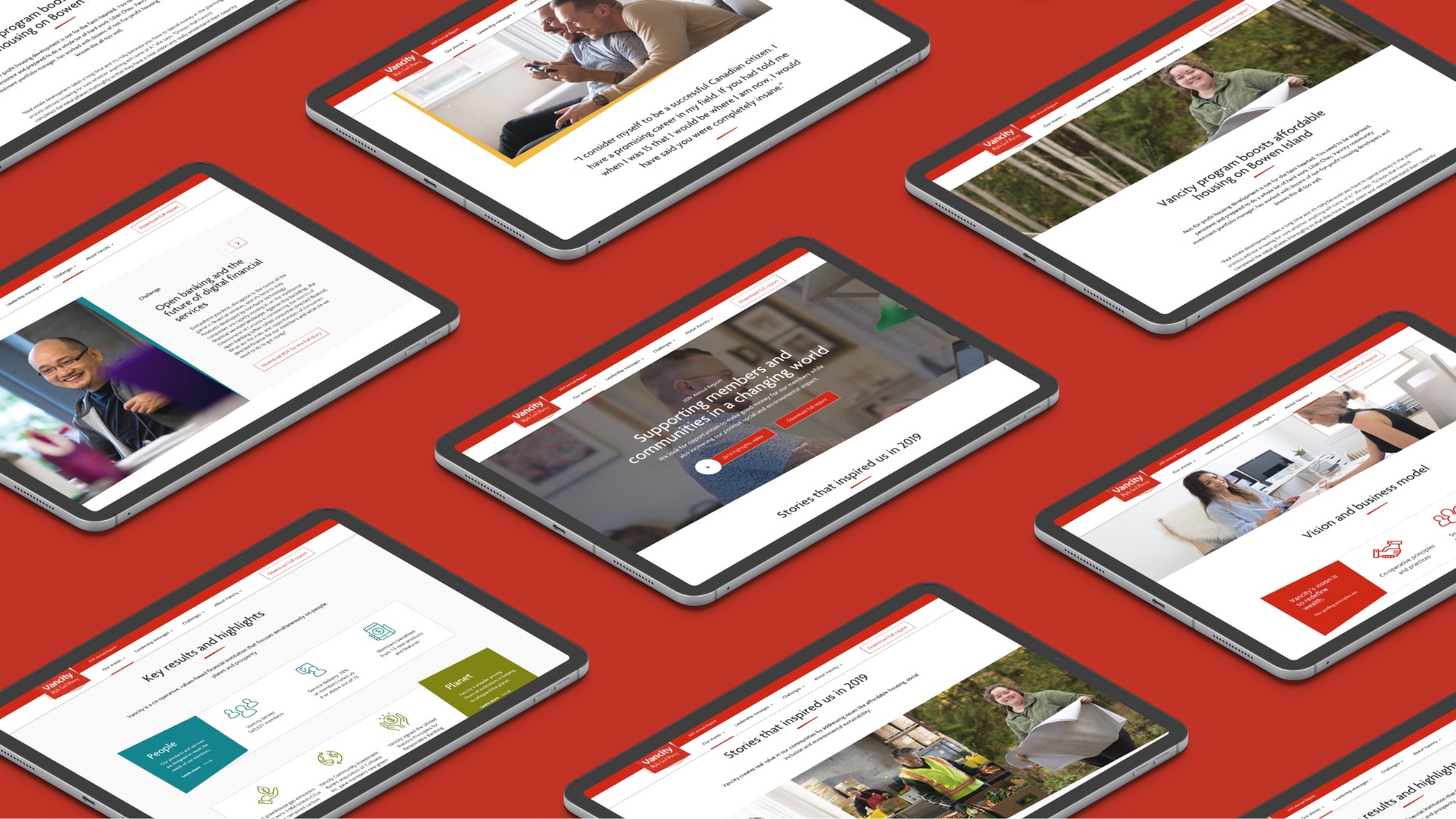 Illustrating value
In line with integrated reporting, the 2019 report includes a capitals-based infographic that shows Vancity's approach to value creation. Combining this diagram of inputs and outputs with Vancity's overall vision and business model creates a one-page overview of how the co-operative functions. Highlights are presented in a mixed infographic that includes iconography, metrics and photography.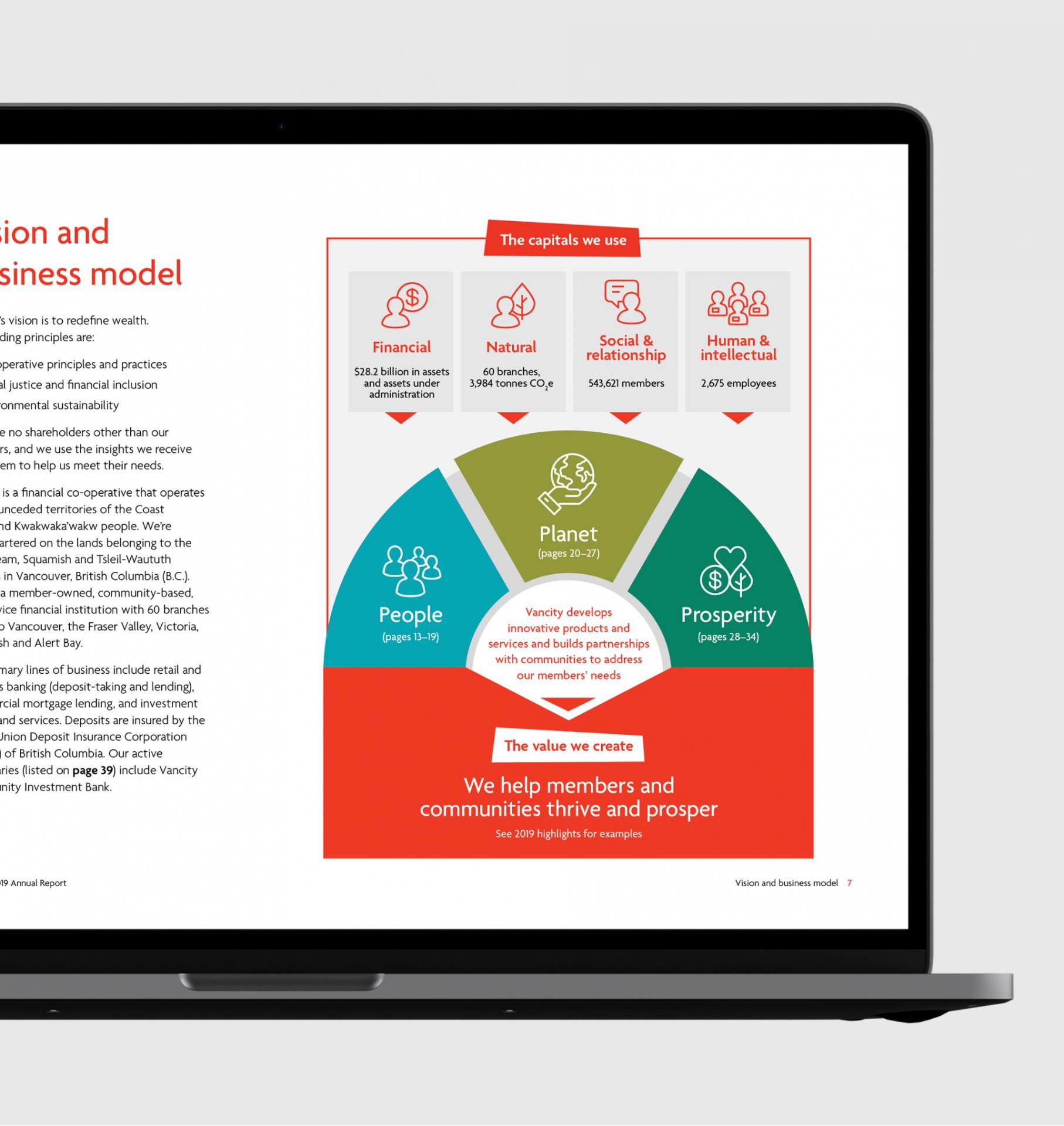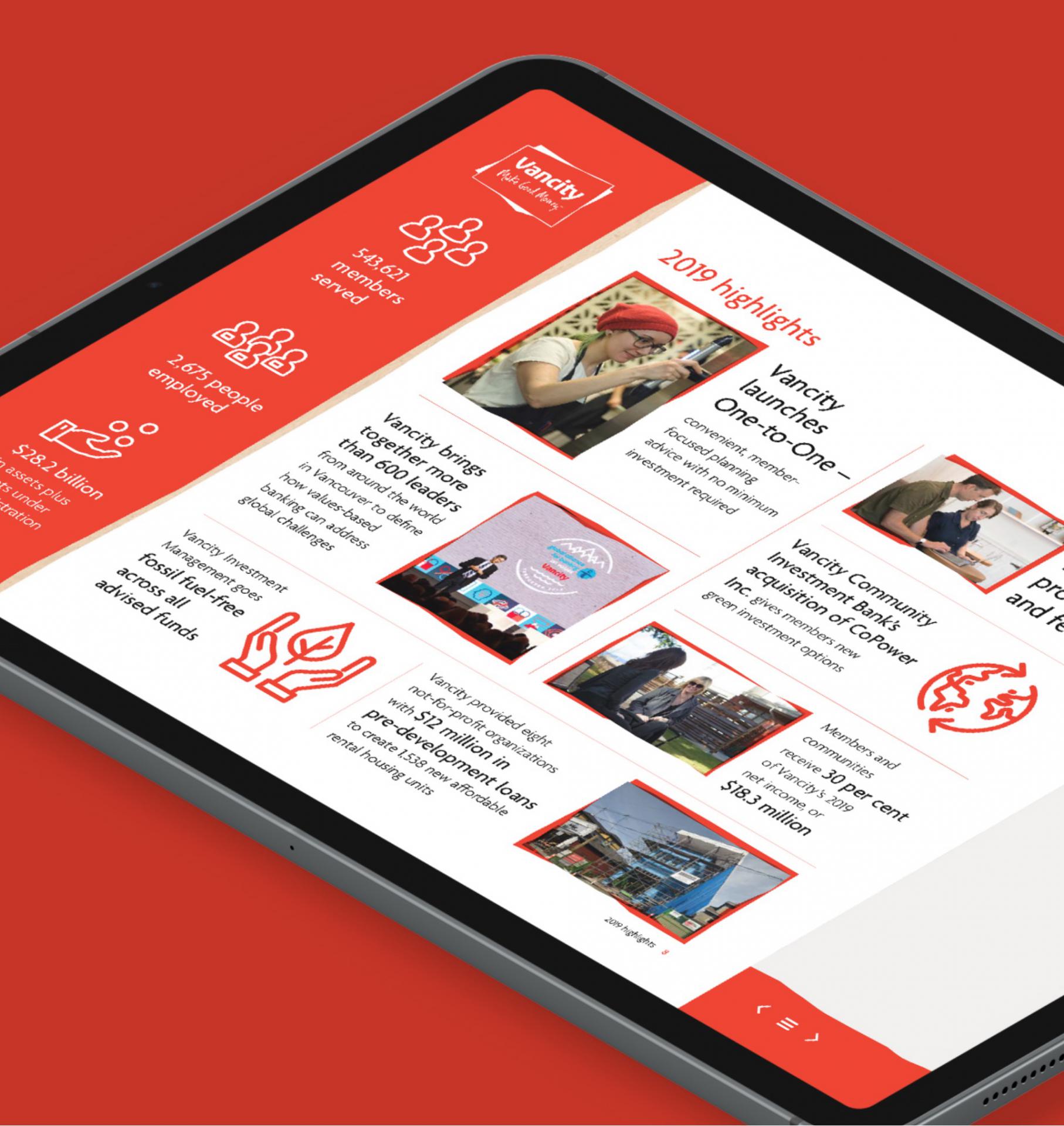 Design solutions
Finally, Vancity supports the SDGs, but does not wish to have them supplant its brand or overwhelm readers who aren't ready to engage with the content on a substantive level. Our solution has been to flag in an unobtrusive way where Vancity's priorities and initiatives align with select SDGs while also including an analyst-friendly table that indicates where Vancity's commitments to specific goals can be found throughout the report – clearly showing the organization is "doing the work."