Integrated Reporting
Vancity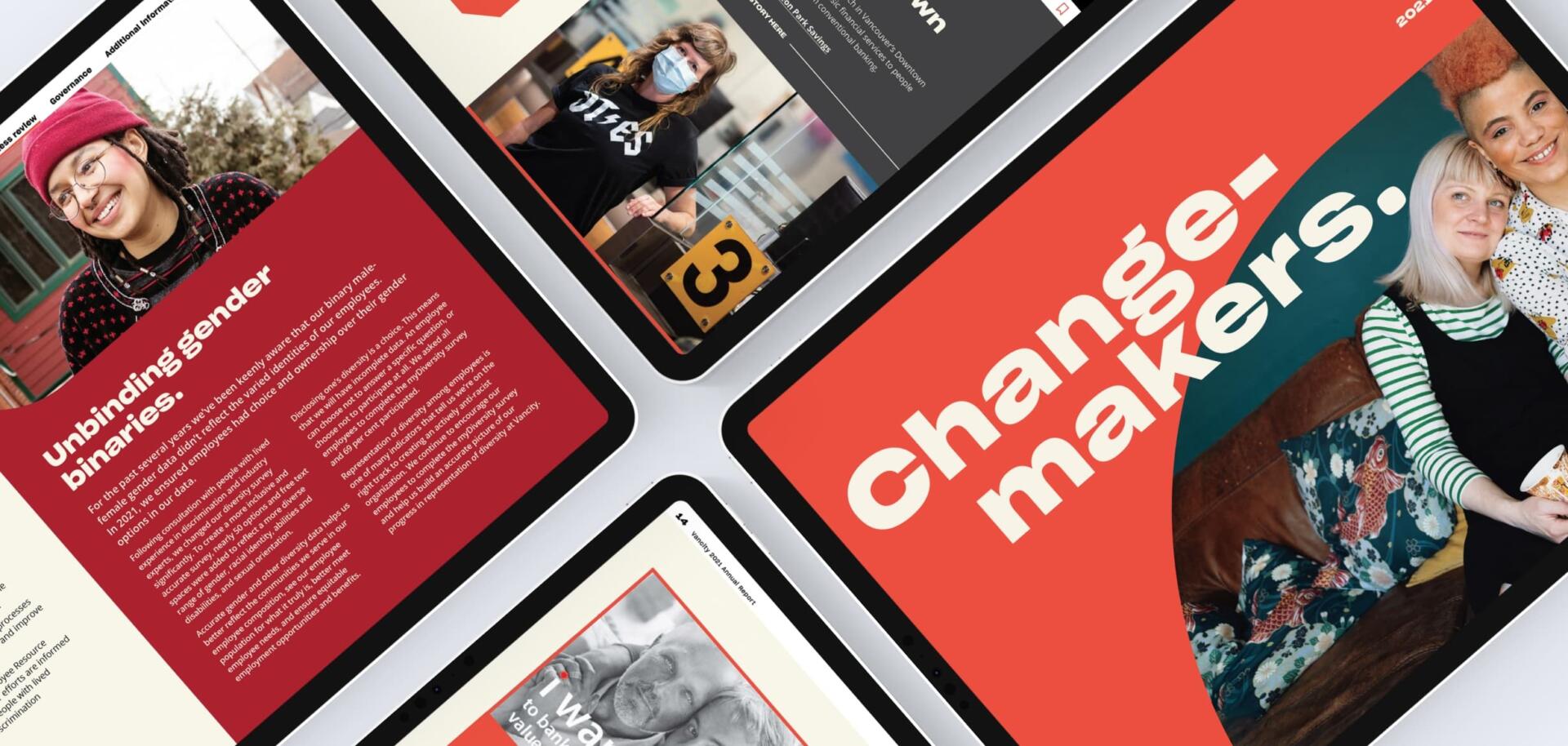 Showcasing the power of positive change.
What We Did
Consulting
Design
Proofreading
Typesetting
Website Development
Client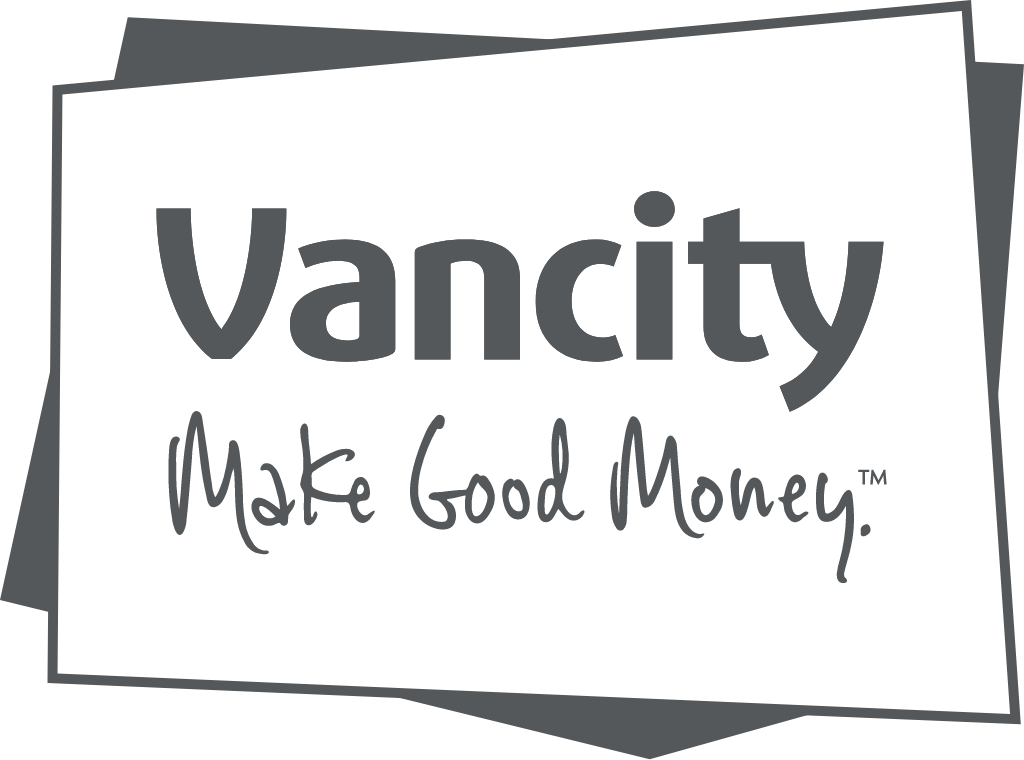 About the company
With over half a million members and 55 branches across British Columbia, Vancouver City Savings Credit Union (Vancity) is Canada's largest member-owned credit union. Vancity boasts $27.4 billion in assets under administration and offers a full range of financial products and services for individuals, businesses and not-for-profits, including deposits, loans, investments, credit cards and foreign exchange.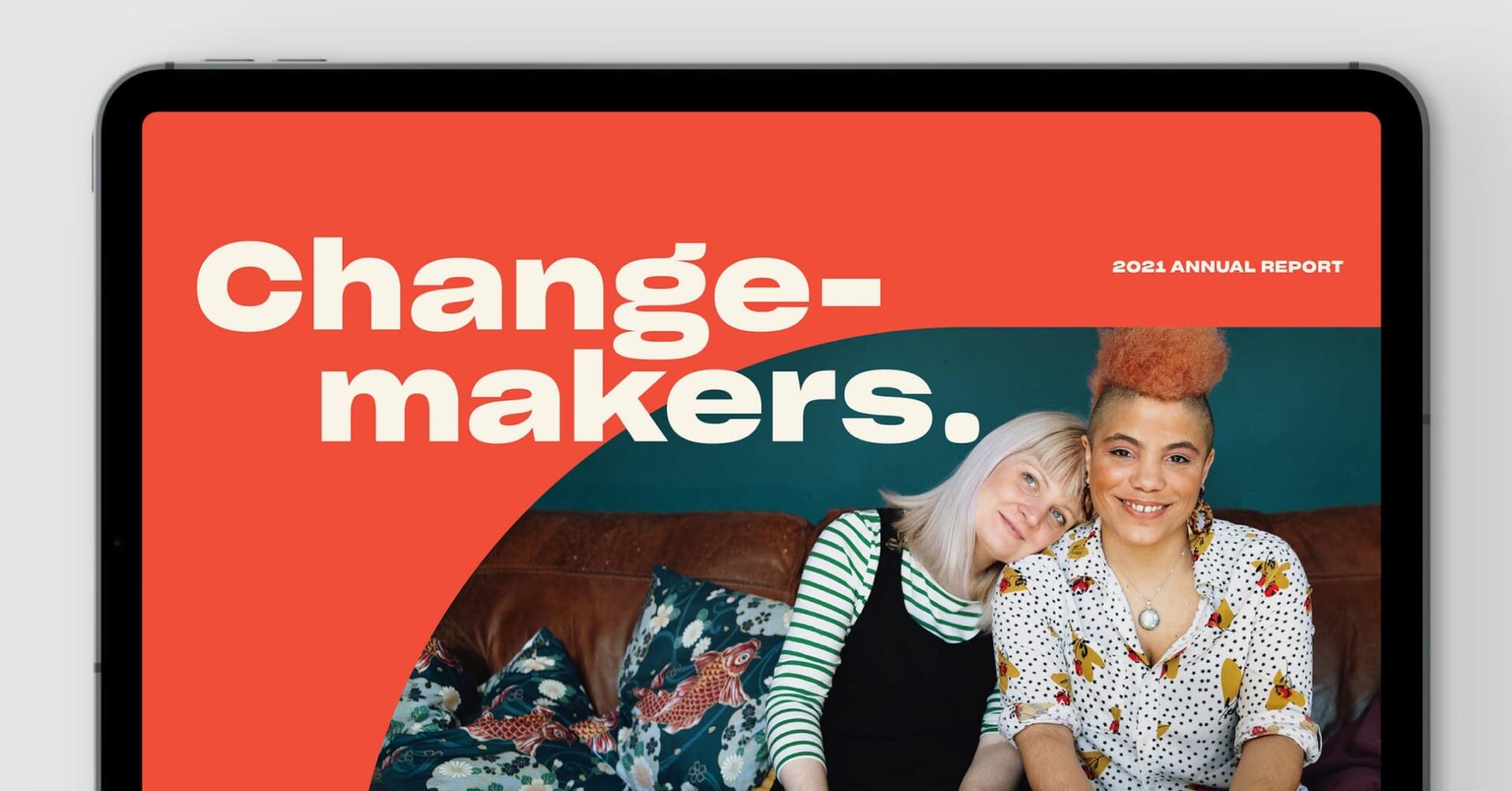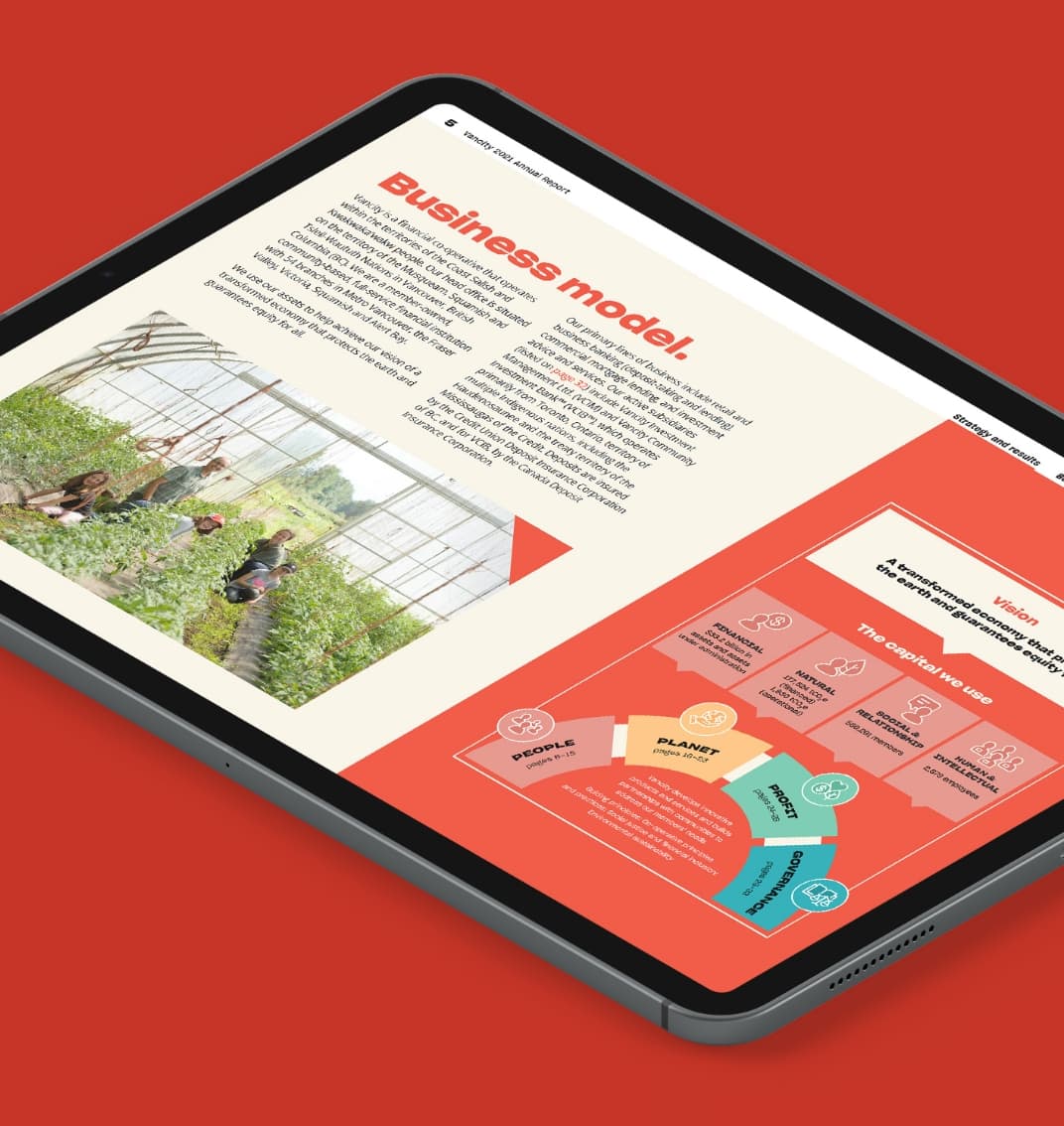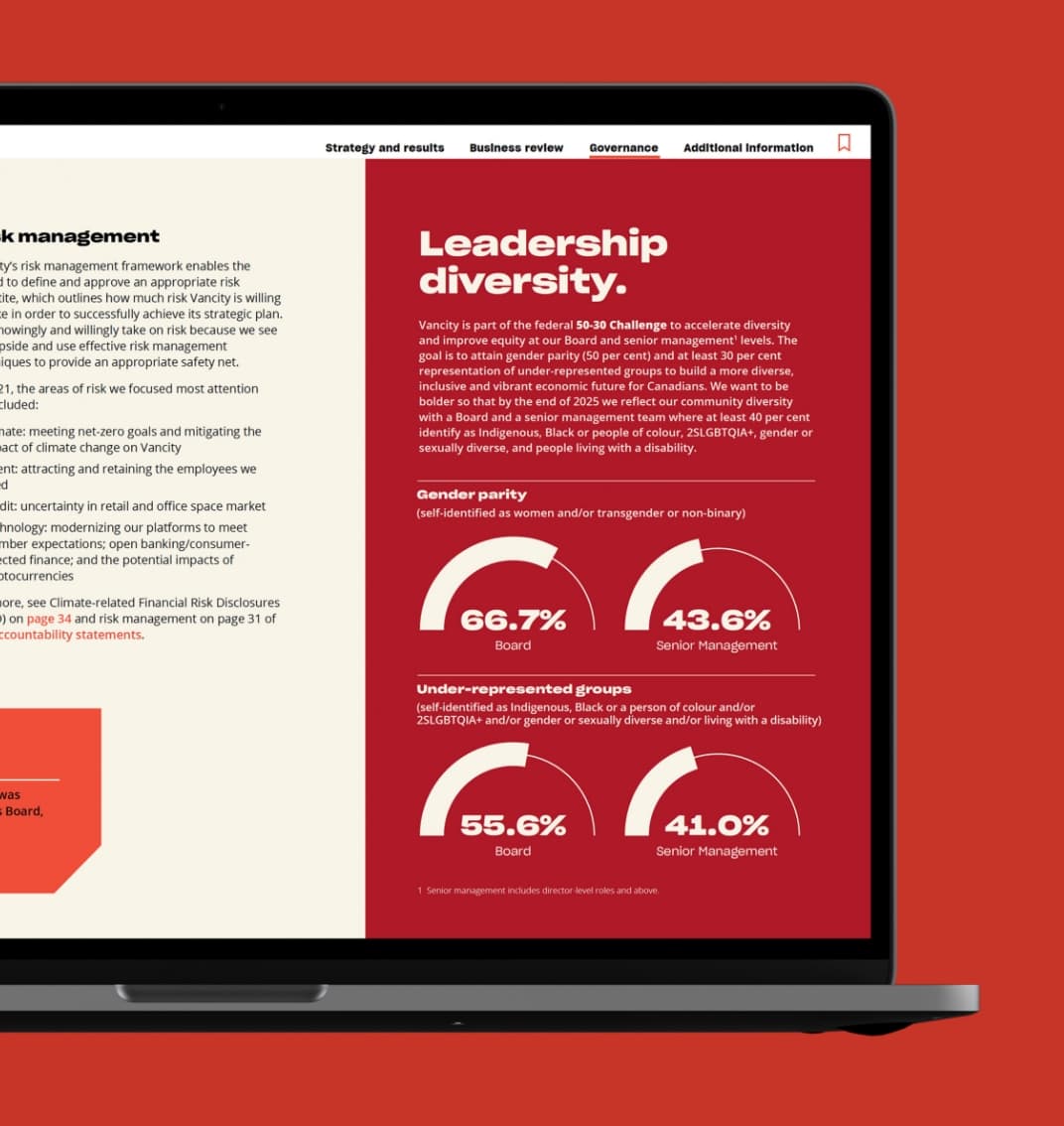 The goal
Works Design has enjoyed a rewarding and creative partnership with Vancity since 2016. For 2021, we were again asked to design and create Vancity's annual report and develop and launch a corresponding microsite. Vancity was looking for a modern, appealing, member-centric visual identity. It wanted to showcase how it meets the needs of both its members and communities while highlighting its performance and communicating how Vancity creates value and impact.
How we helped
In 2021, Vancity celebrated its 75th anniversary. To highlight key moments in the company's history, we worked in a series of engaging snapshot stories, collectively titled "Vancity Firsts," throughout the PDF version. We also incorporated a series of longer stories on the microsite that spotlight Vancity's dedication to its members and community. Whether snapshot or long-form, these stories convey that Vancity is a purpose-led organization with a solid commitment to issues that matter to its members, including anti-racism, affordable housing and Indigenous reconciliation.
For the second year, the report employs the new brand identity Works Design developed for Vancity in 2020. Visually compelling and progressive, the report, using the theme "Change-makers," celebrates the company's achievements and shows how Vancity supports change in its community.