Every organization has a story. Here's how to say, "Once upon a time…"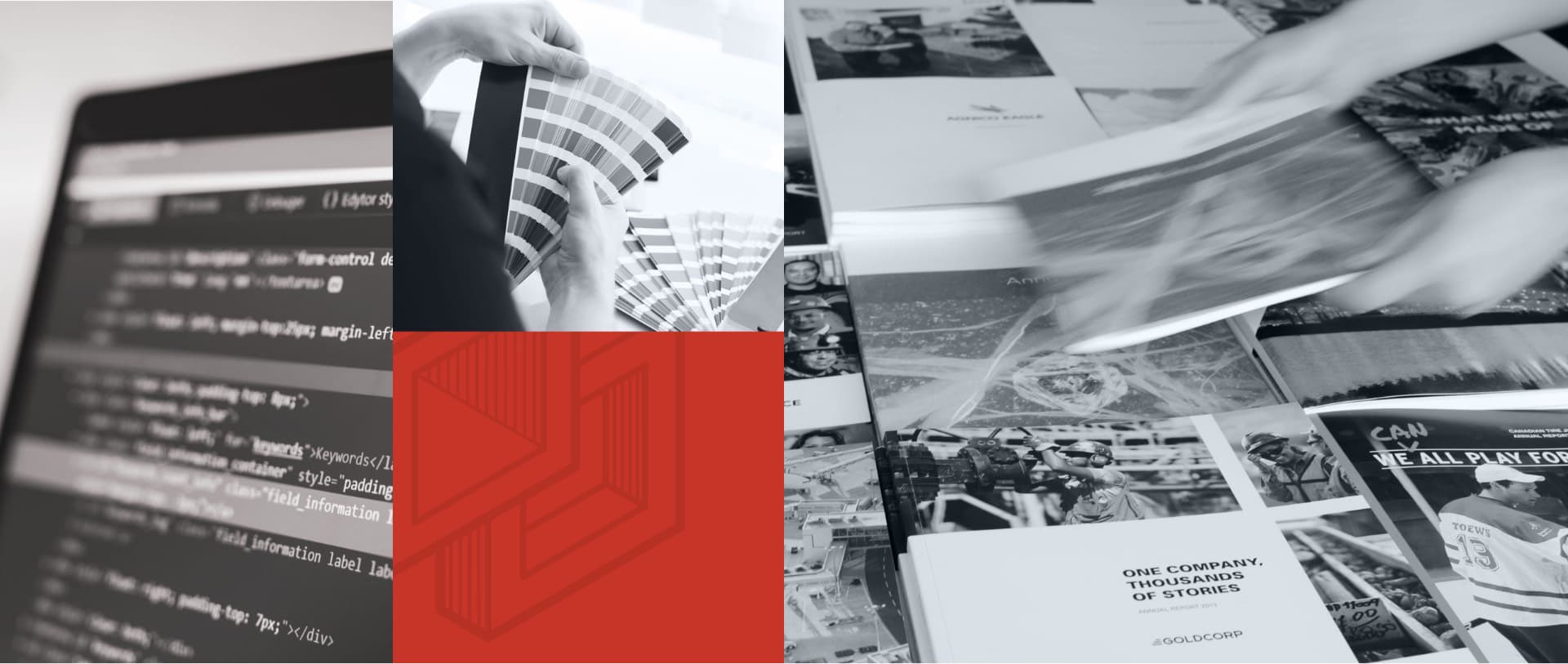 In a way, you could say
we're in the moving business.
On behalf of our clients, we craft compelling messages and breakthrough communications that connect with people across a range of media. We have a business-first focus that ensures our strategies and execution always align with our clients' objectives – and exceed their expectations.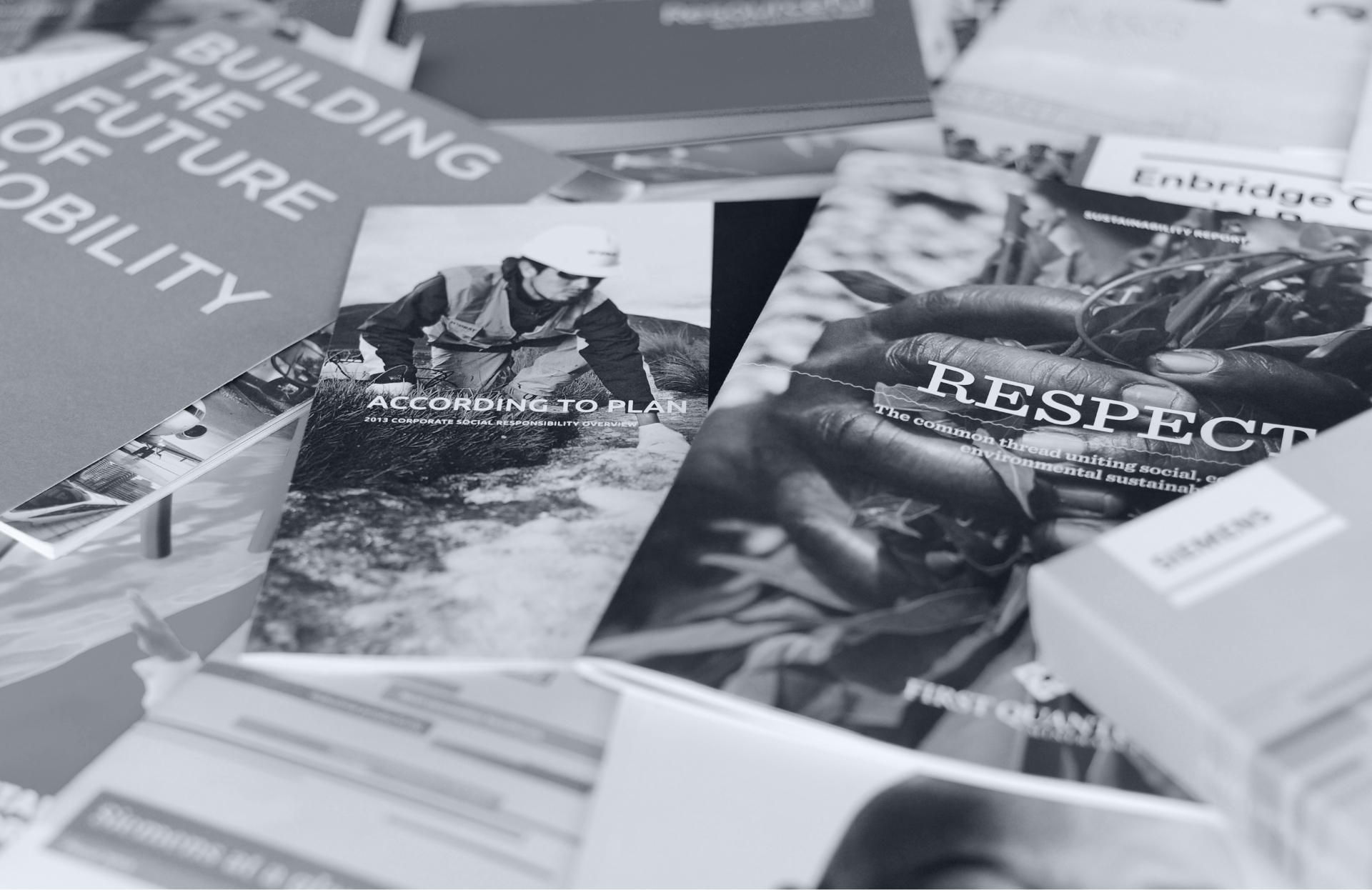 Our sustainability superpower
We're a pioneer in sustainability and corporate responsibility communications. For over 20 years, we've helped companies deliver effective narratives and reporting by providing a unique setting where great design, subject-matter expertise and sustainability strategy all intersect.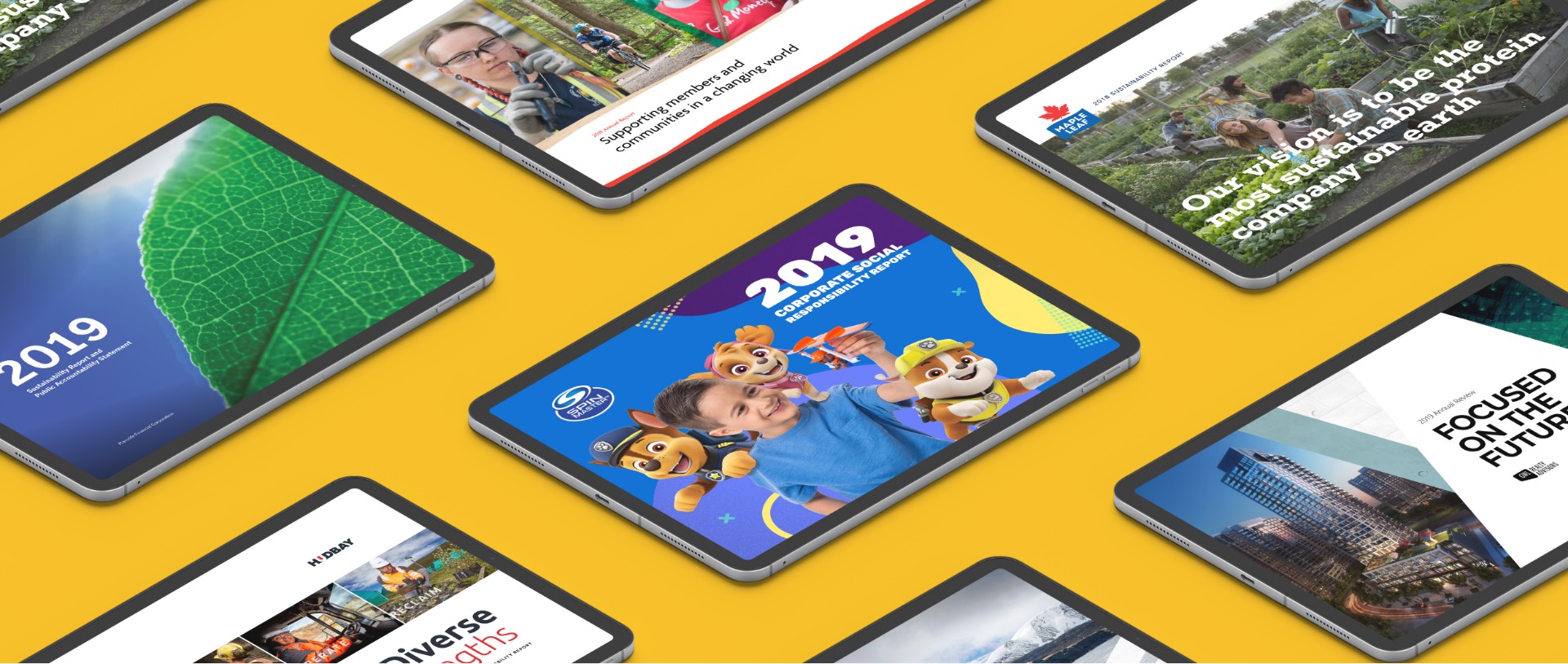 Strategy and Consulting
Strategic design is an intentional process. Works Design collaborates with clients to define their messaging, understand their audiences and develop approaches for achieving critical business goals. We conduct research into communications challenges and opportunities that enable us to develop messaging that matters.
Services
Employee engagement
ESG governance
Impact strategy
Integrated marketing and communication strategy
Investor and stakeholder engagement
Materiality assessments
Peer and competitor research
Responsible investing positioning
Sustainability frameworks and standards
Sustainability strategy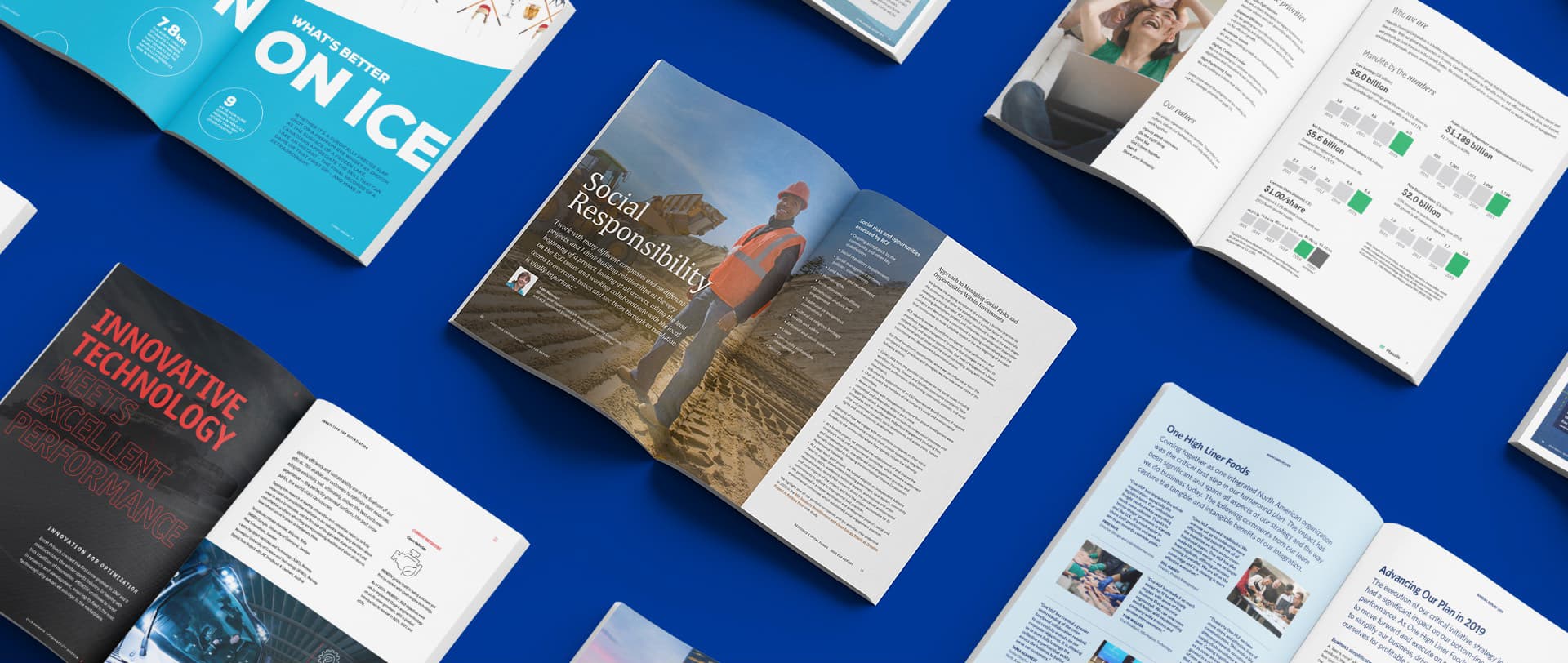 Reporting
For over three decades, we've helped companies explain their strategies, position their challenges and celebrate their accomplishments. One of our core strengths is corporate reporting – annuals, quarterlies, reviews and sustainability reports. We know how to connect with shareholders and other key stakeholders, and we specialize in making complex content both accessible and compelling. Our expertise in design, writing and digital development is backed by a rock-solid process that ensures our clients meet their reporting objectives.
Services
AGM and Investor presentations
Annual reports
Corporate communications
CSR and sustainability reports
ESG reports and positioning
Integrated reports
Internal communications
Investor relations
Leadership communications
Proxy, MIC and shareholder materials
Quarterly reports
Responsible investing reports
Trends and thought leadership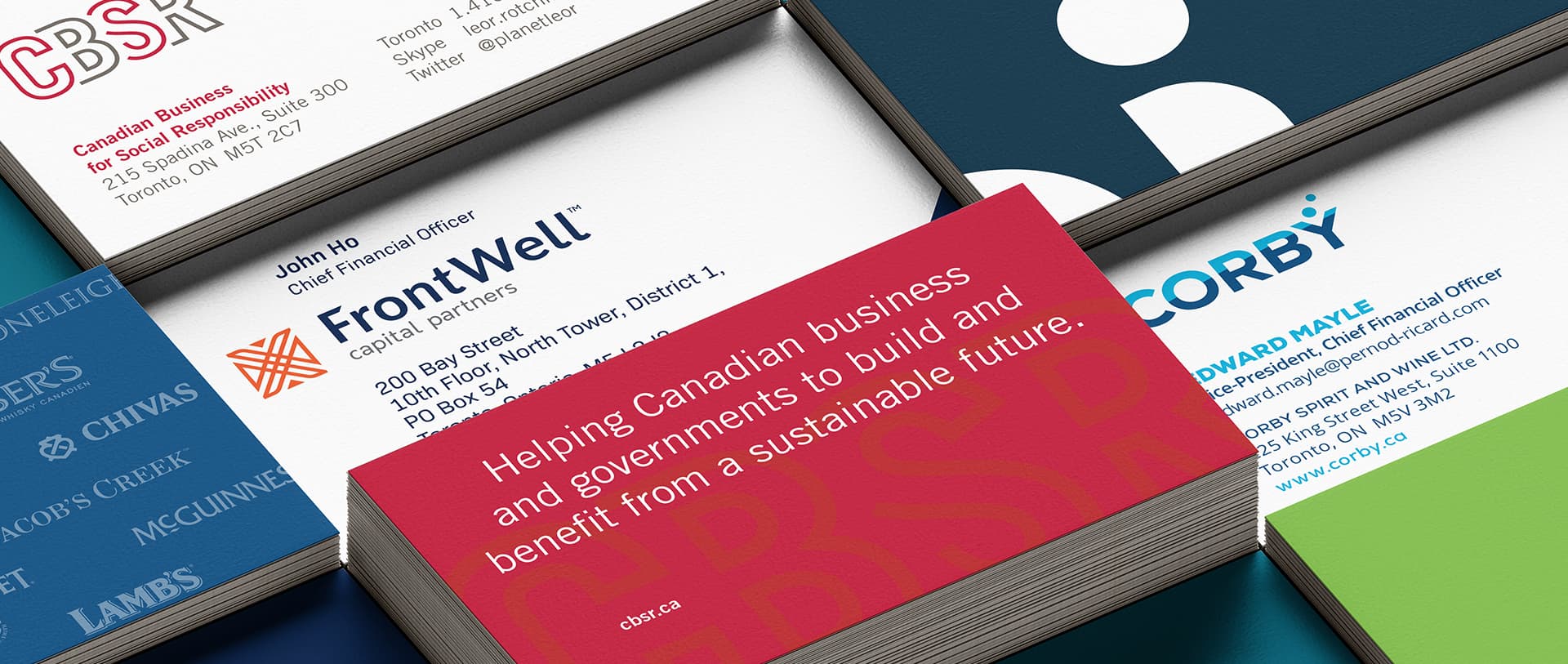 Design and Branding
Design and branding are rational processes for harnessing creativity to achieve strategic goals and build emotional connections. They depend as much upon insight and understanding as they do on talent and inspiration. So, we support our creative team with in-depth research and rigorous project briefs. We work collaboratively with colleagues and clients, to capture and communicate something essential that delivers for both the head and the heart.
Our combination of deep subject-matter expertise and informed visual design is what truly sets us apart.
Services
Brand identity
Brand narrative
Brand positioning and strategy
Brand workshops
Business cards
Campaign development
Editorial and brand styleguides
Exhibits and displays
Key messaging
Logo development
Messaging framework
Naming and taglines
Packaging
Signage
Stationery
User personas and scenarios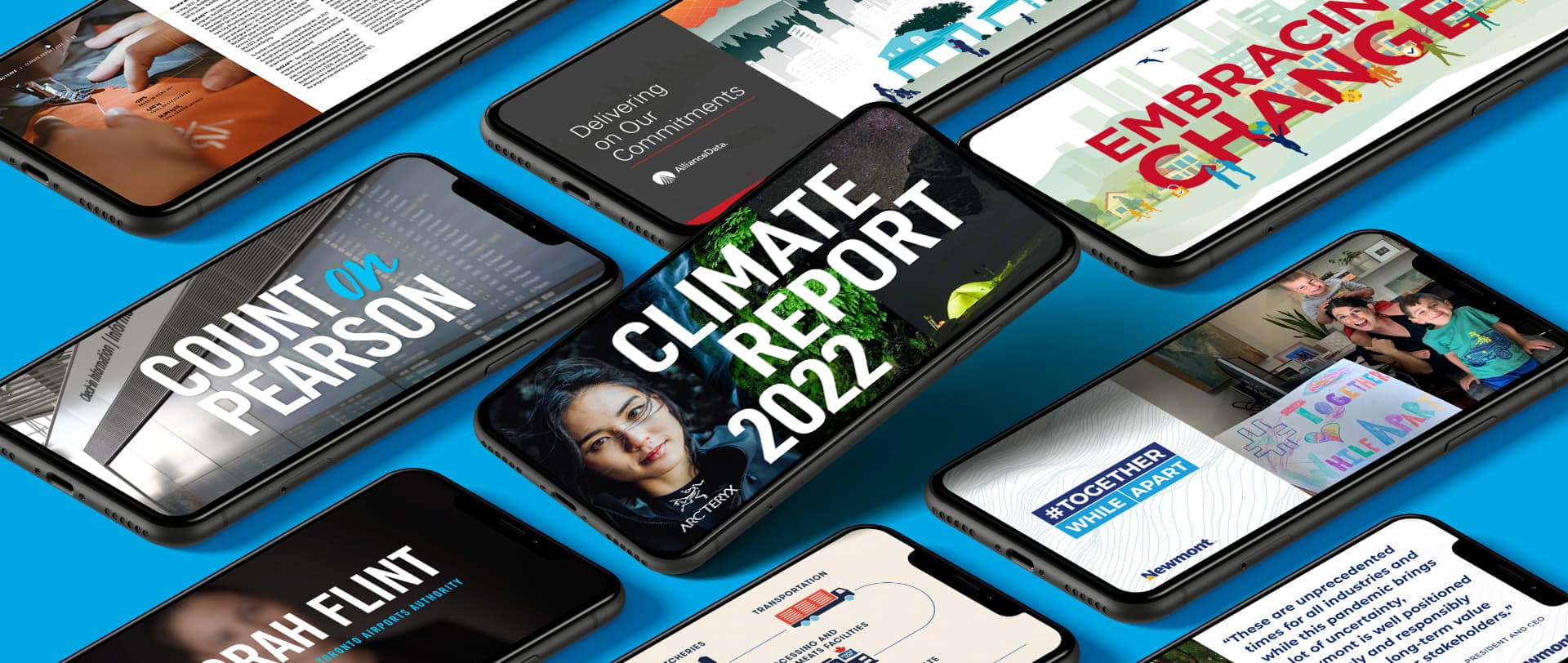 Digital and Content
Reach the right audiences – with the right content, on the right channels – the right way. To create online experiences that work, we employ digital strategists, user experience experts, accessibility gurus and whip-smart developers. From concept through to completion, everyone and everything you need to plan, build and launch is right here.
Services
Animation and motion graphics
Blog posts
Campaign microsites
Community management
Content strategy
Copy editing
Copywriting
Corporate websites
Digital strategy
Emails and newsletters
Infographics
Measurement, analytics and reporting
Microsites
Paid media
Search engine optimization
Social media engagement
Social media monitoring and listening
Social media strategy
Social profiles
Sustainability campaigns
User experience and information hierarchy
Video production