Making instant connections,
for over 30 years.
Works Design is a full-service corporate communications agency and design studio. We help world-class organizations present themselves, tell their stories and build relationships with all of their stakeholders.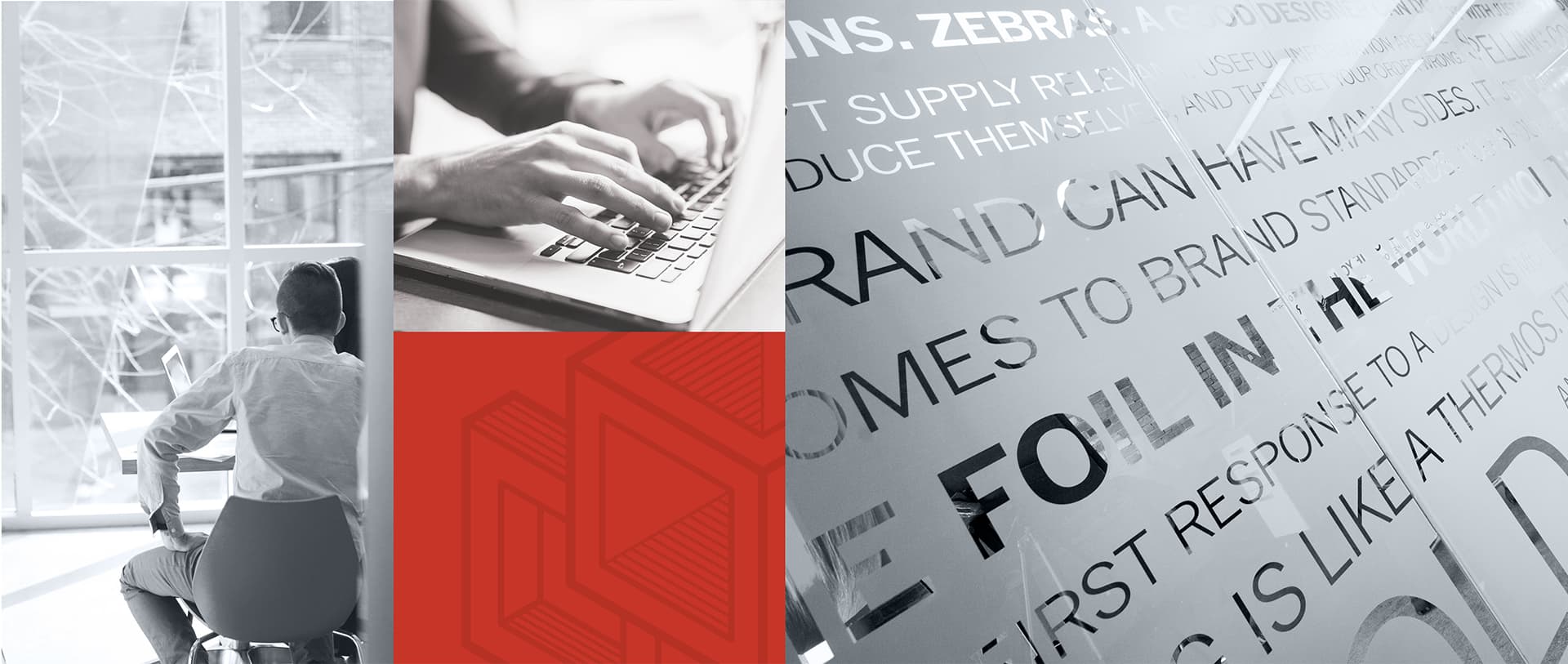 Our Purpose
Tell stories that matter and
build relationships that last.
Principled
Do the right thing. In every situation, it's the right thing to do.
We act with integrity and operate according to our principles because it's what we expect of ourselves. And after 30 years, we've seen again and again that it's the best choice for business. Not always easy, but it is that simple.
A strong foundation
Lorie and Diane founded The Works Design Communications in 1986, and we still have clients (and staff) from those early days. That's rare in our industry, but we think we know why people stay. We're principled, curious, inclusive, open-minded plus we're fun to work with. Combine that with delivering consistently great work, and what's not to like?
60%
of our management team are women
35%
of staff speak languages other than English
100%
of our employees are paid above the living wage standard
2011
we became carbon neutral!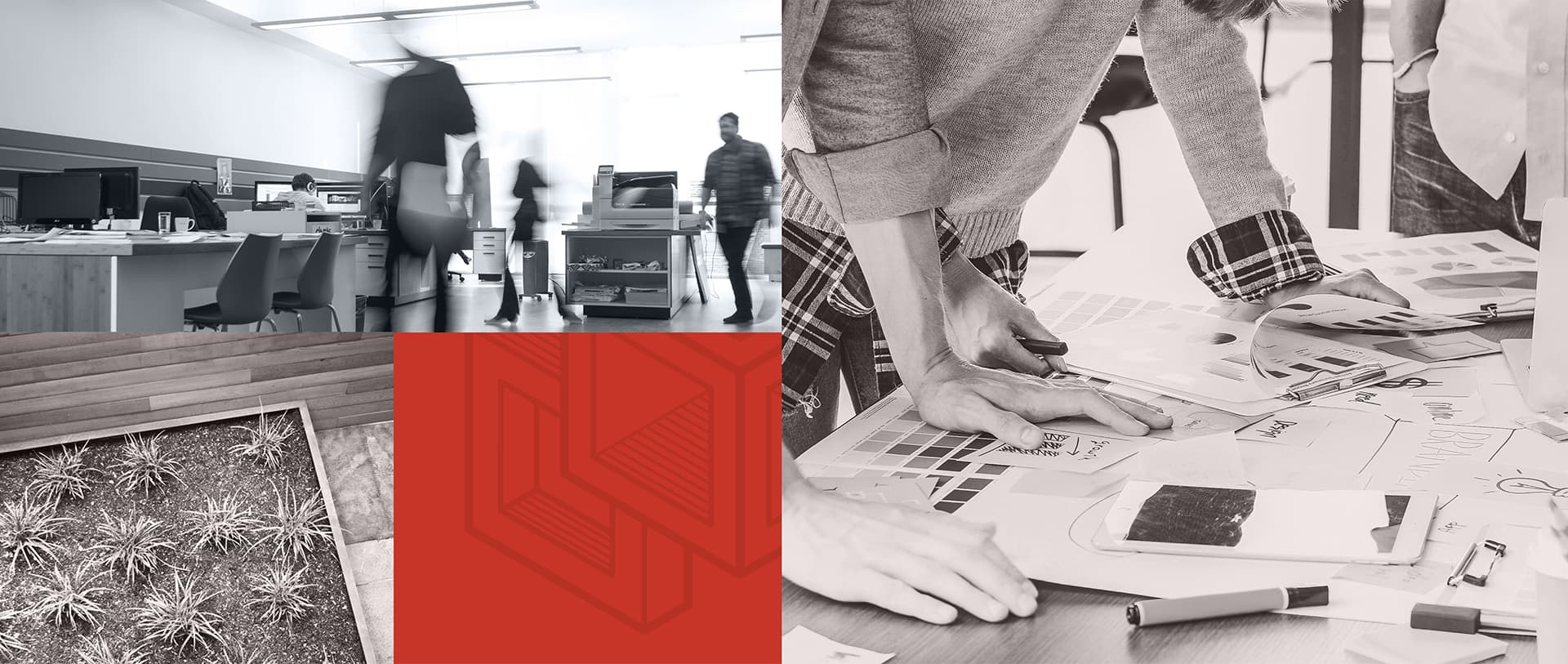 Big enough for any job.
Small enough so every job matters.
We like to say that we're right-sized. What we mean is that we can serve our clients with efficiency and agility while keeping large, complex projects completely in-house. We're big enough to employ a top-tier team of creative experts, but we remain small enough to provide clients with the service they deserve.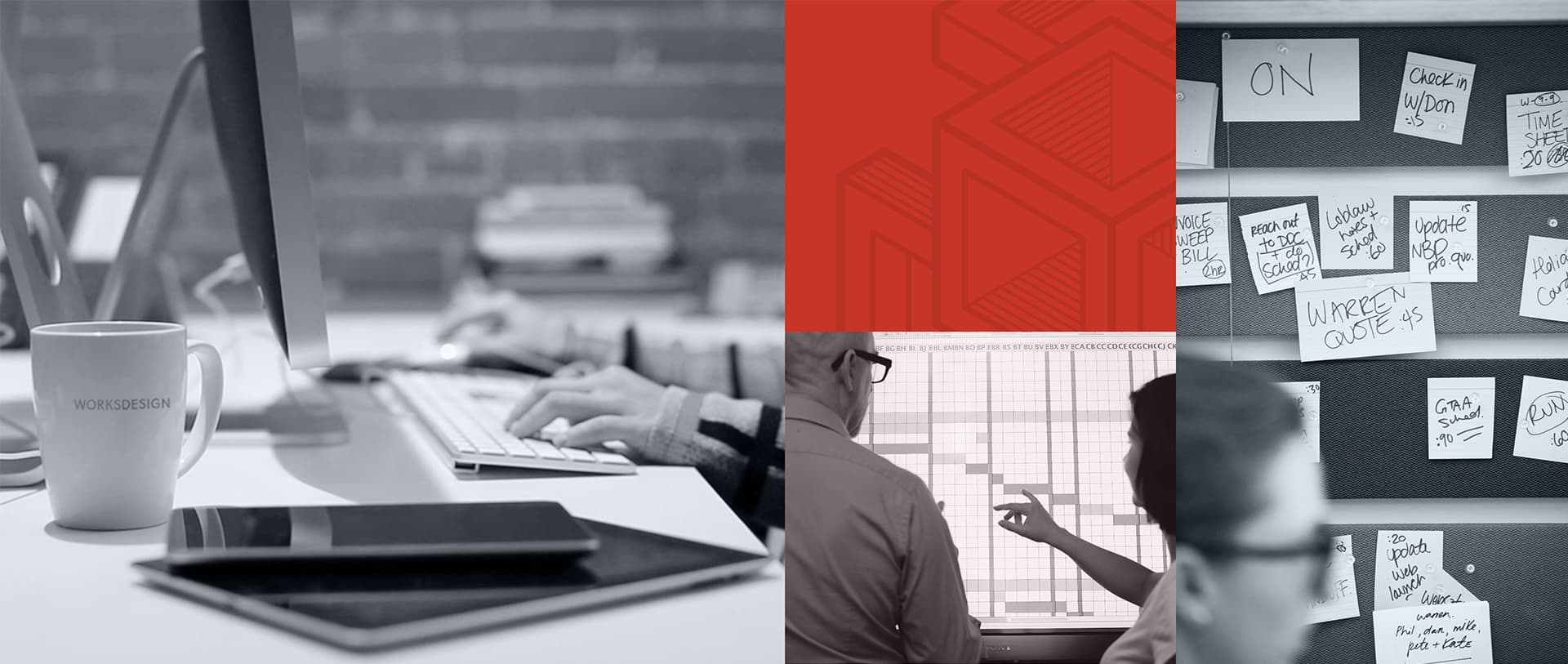 Careers
Remember the kids who said "made you look"? We turned pro.
Send us your resumé and a cover letter (we actually read them). If you qualify for a specific position, we'll contact you.
No phone calls, please.
Current Opportunities
Designer
The Works Design Communications is a full-service studio with expertise in brand development and stakeholder reporting, serving some of the world's best companies. Our passionate, diverse and committed team is made up of subject matter experts, consultants, designers, writers and strategists who come together to create great work with purpose.
This is not a nine-to-five kind of place and knowing that we make sure we offer some pretty awesome perks. We support a limited flexible hours policy to encourage interests outside of what's in your inbox. We trust that pride in producing great work means you recognize when the work-life balance shifts. We are a dog friendly workplace, and there are a few of them here. Some of them are big. You need to be ok with that.
As a Designer, you have superior skills, developing excellent functional designs that deliver a great user experience – on brief and on budget, ensuring that timeless design and storytelling principles drive your work, interpreting the creative brief with originality and depth, while respecting the mandate of the brief.
What will you be doing, specifically?
Contribute lots of viable ideas
Work with the Art Directors on executing concepts
Participate in concept and design reviews
Provide information and mock-ups for clients
Prepare specifications and written rationales
Assist Project Managers to cost out different concepts
Help to present concepts, preliminary designs and final designs to clients
Design files according to technical specs and schedules
Choose and prepare support images for layout
Manage the revisions process
Ensure consistency and accuracy
Work with suppliers and creative partners
Adhere to schedules, deadlines and budgets
Adhere to Works Design's standards and operating procedures
Maintain current information on dockets and digital timesheet
What experience, special skills and personal traits do you absolutely need?
Formal credentials in graphic design from a recognized college or university, or equivalent
Junior: minimum 3 years' experience; Intermediate: 5+ years' experience; Senior: 8+ years' experience
Familiarity with a range of production techniques and best practices in print and online media
Experience with planning, creating and working with site maps, wireframes, and other information design documents for websites
Solid experience creating web graphics, animations, icons, style sheets, colour schemes, templates and layouts for website projects, ensuring site-wide colour and typeface standards and consistency
Excellent understanding of composition, colour, imagery, typography
In-depth knowledge of key industry software (Adobe Creative Suite, Microsoft Office)
Knowledge of printing methods and pre-production
Understanding of user interface, capabilities of web browsers and user experience issues
Familiarity with a wide range of development and production techniques and best practices in online media
Familiarity with web language, including but not limited to: HTML5, DHTML, JavaScript, and CSS3
Experience with animation/video editing (Premier Pro, After Effects)
If you've got what we are looking for and like the sound of how we work, then we want to see your resumé and cover letter (really important to us!). We appreciate all interest but cannot respond to all applicants. Only qualified candidates will be contacted.
In accordance with the Accessibility for Ontarians with Disabilities Act, 2005, The Works Design Communications will provide a reasonable accommodation to employees and prospective employees to the point of undue hardship upon request and as required in respect of the individual's particular restrictions and limitations.  If you require a specific accommodation because of a disability or a medical need, please advise us in your application.