Brand Strategy, Internal Communications and Integrated Reporting
GWL Realty Advisors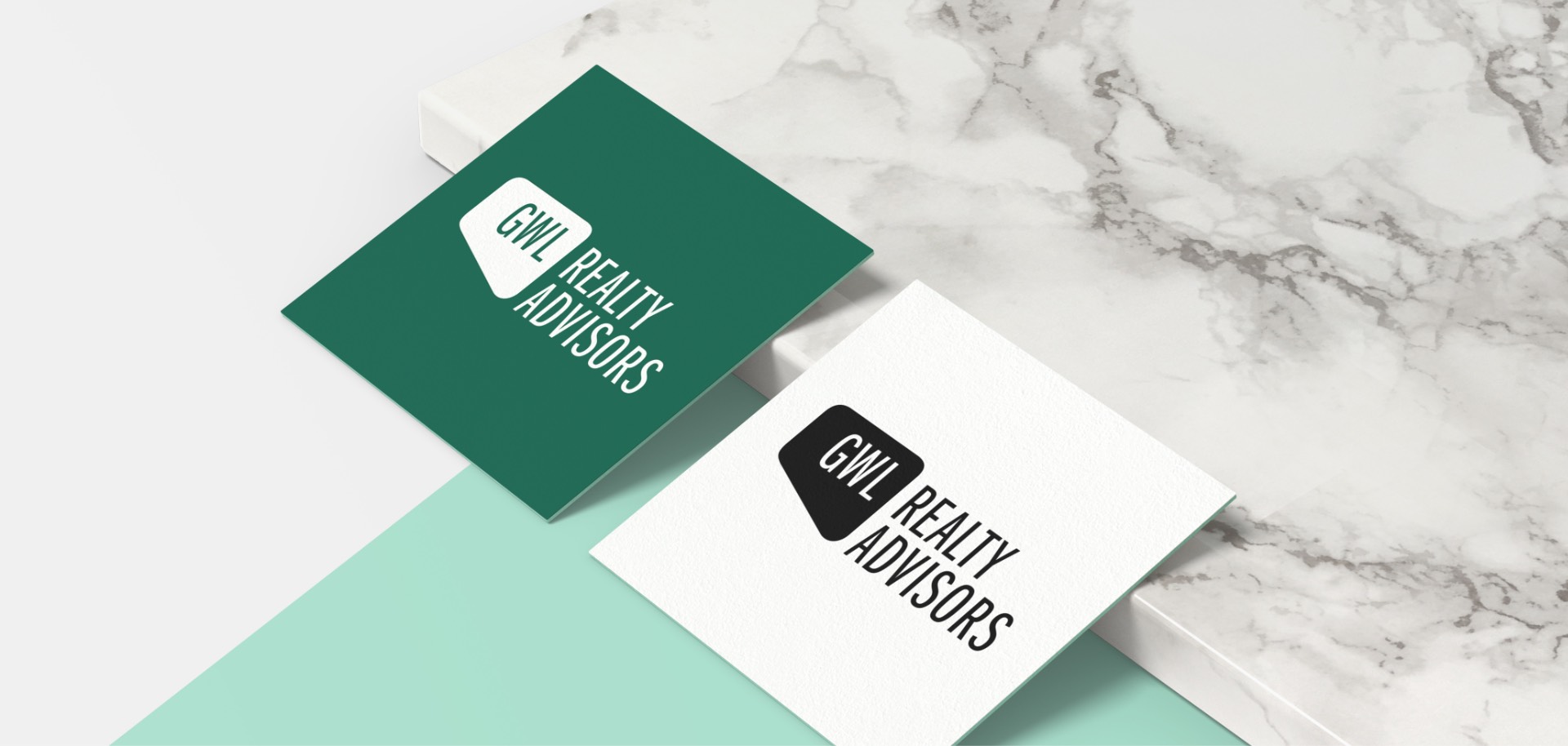 Bringing the values of an exceptional company to life.
What We Did
Branding
Consulting
Sustainability
Website Design
Website Development
Client

Getting the brand house in order
GWL Realty Advisors (GWLRA) provides asset management, property management, development and specialized real estate advisory services, and is also a trusted real estate advisor to some of Canada's major pension funds and institutions. In 2017, Works Design and GWLRA embarked on a wholesale refresh of the company's corporate brand. Our core objective was to ensure that it would continue to effectively represent, and support, GWLRA's growth as a company. This involved bringing all of the organization's operations – including Vertica, its tenant services company – under a more cohesive master brand.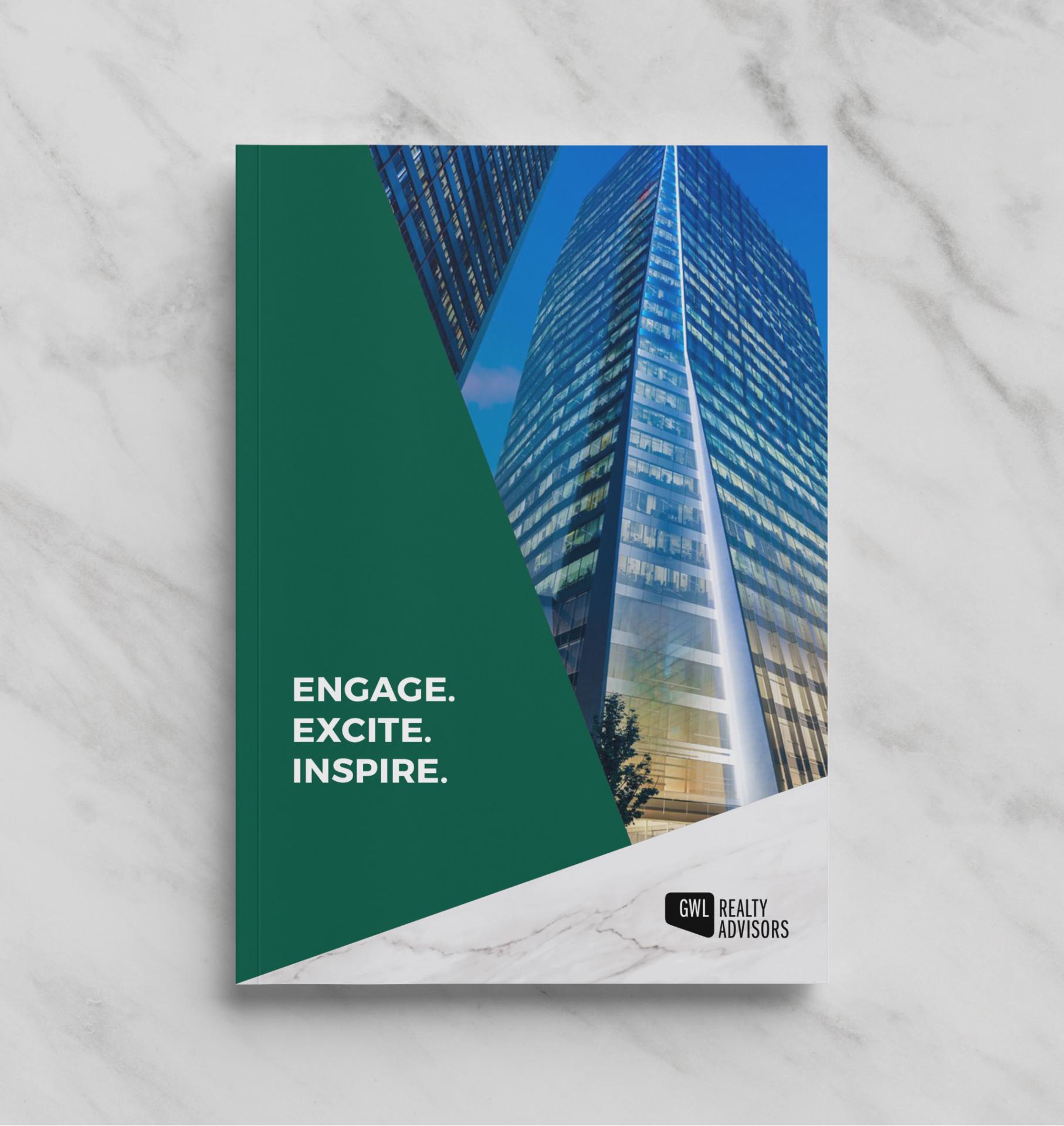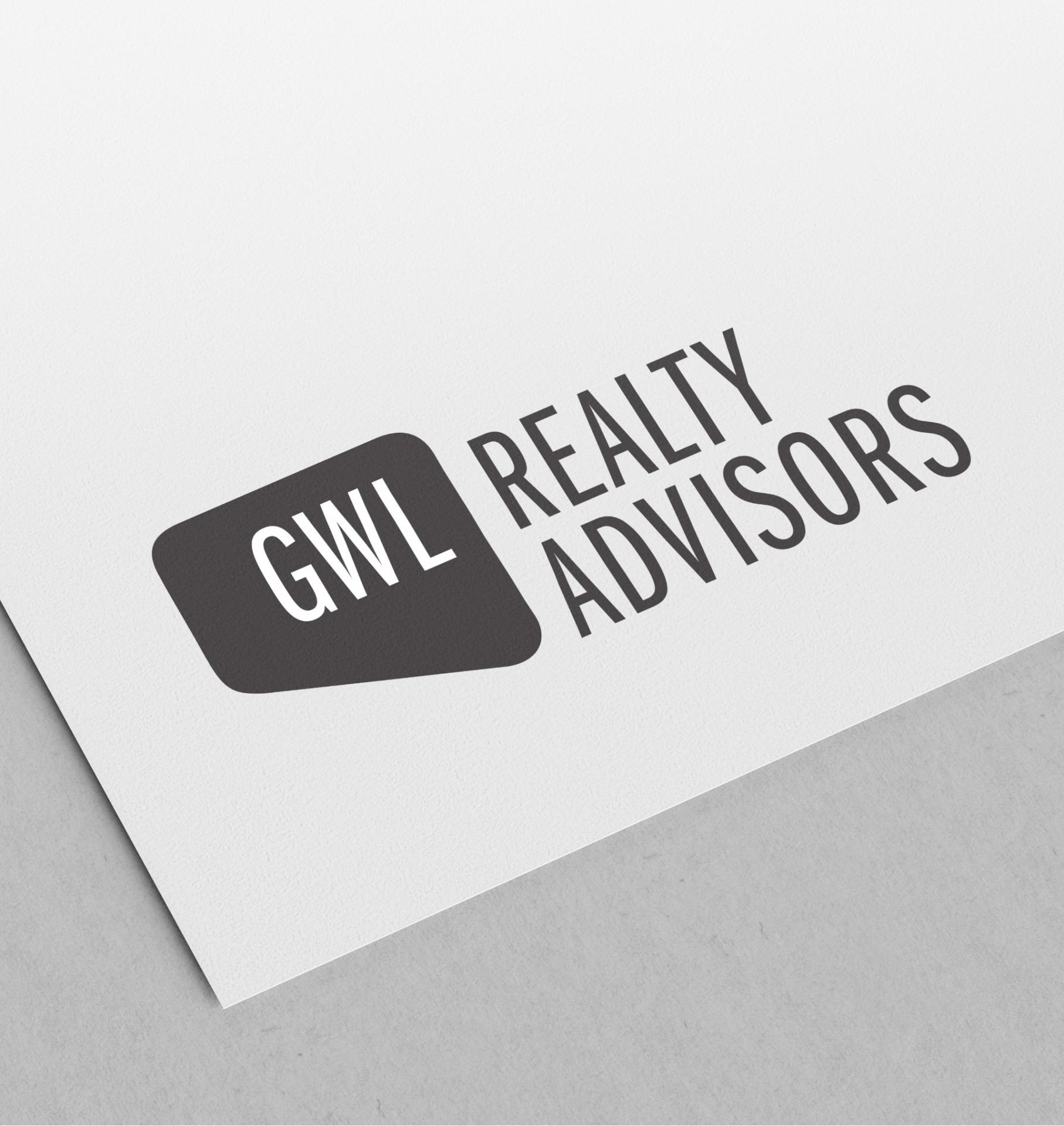 Revealing purpose and voice
Before exploring visuals, it was essential to reveal the authentic voice of the company – and define a set of shared brand values. This foundation would inform creative direction, but more importantly function as a tool to engage employees and focus business objectives. In addition to reviewing quantitative and qualitative survey feedback, our team conducted competitive peer audits to better understand real estate sector trends. We also engaged with business leaders from across the company in multiple brand workshops. GWLRA and Works Design collaborated in an iterative fashion to build internal consensus and establish broad leadership support for a new corporate purpose – to create value with spaces that engage, excite and inspire – and set of values: integrity, ambition, empathy and creativity.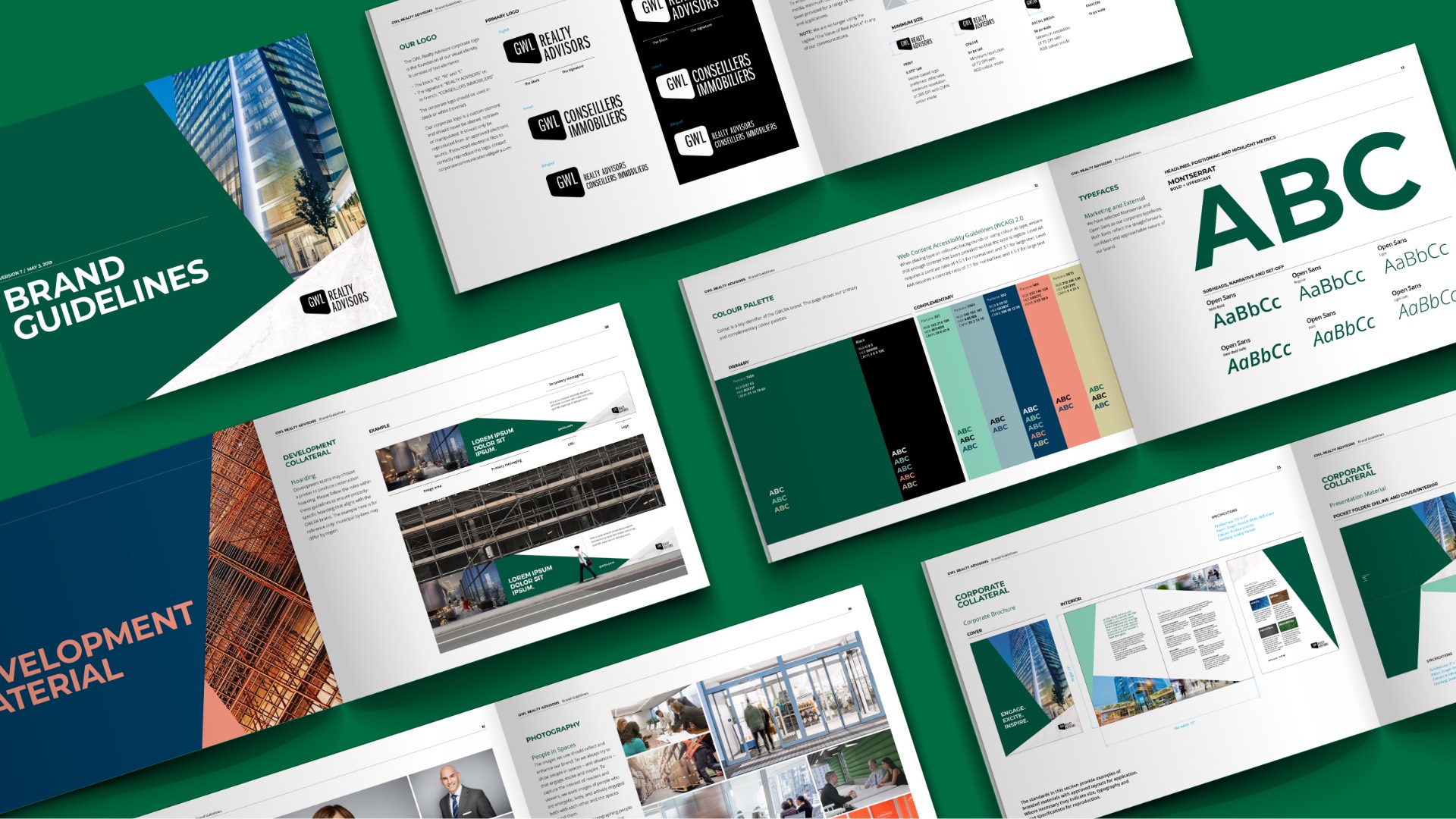 Engage, excite and inspire
The refreshed visual brand is directly influenced by GWLRA's redefined corporate purpose and values. The structure of the logo is unchanged, but the primary brand colour is now a more confident, bolder green. The complementary colour palette reflects GWLRA's approachability and creativity, including unexpected shades of blue and a bold peach. Photography is a defining feature of the refreshed brand. People in spaces, and situations, are shown in the spirit of GWLRA's purpose – they are energetic, lively and actively engaged both with each other and the spaces around them. Manufactured and organic textures, including steel, brick, grass and stone, function as core design elements and represent each of GWLRA's asset classes: Office, Industrial, Retail and Residential.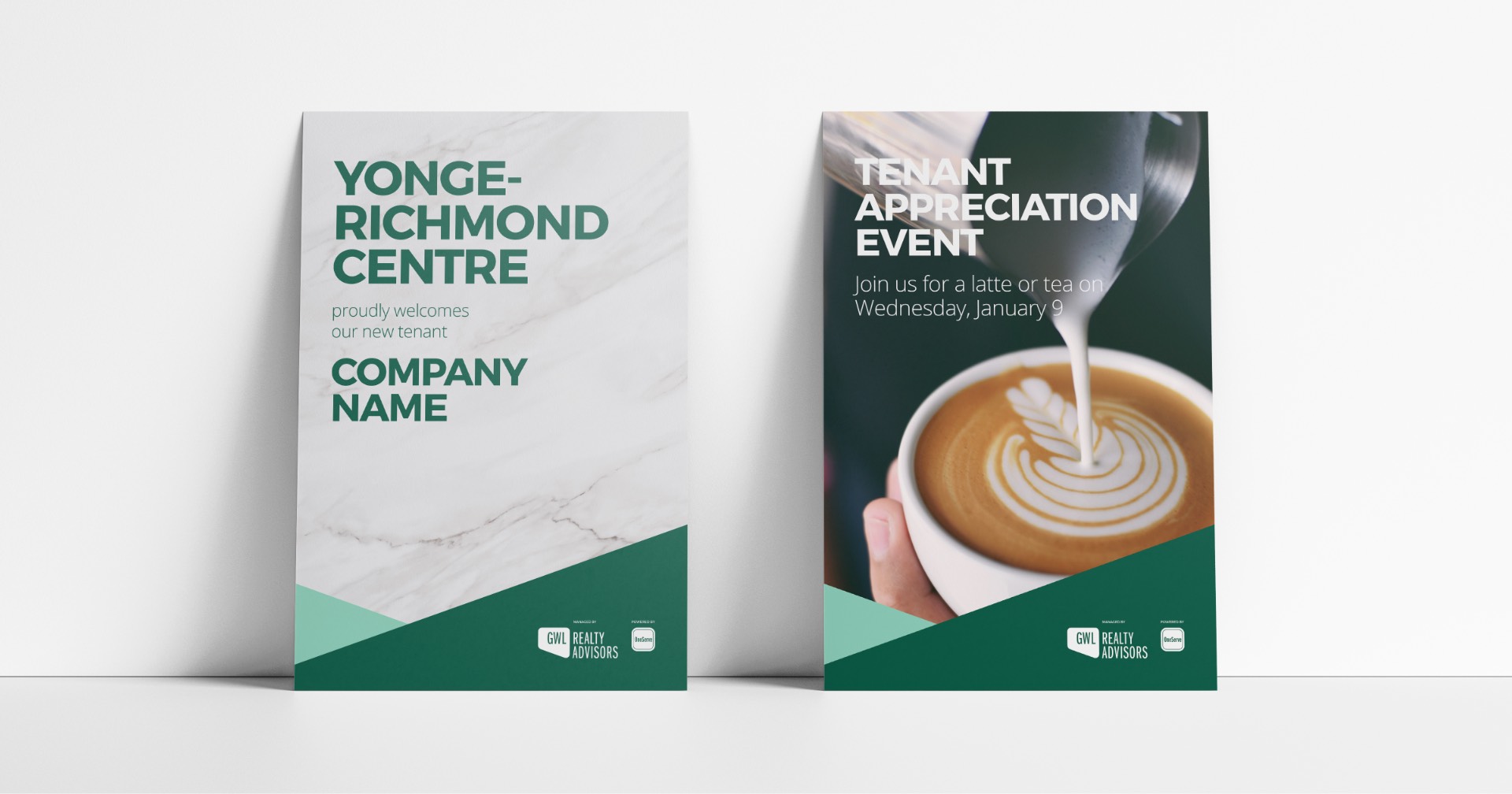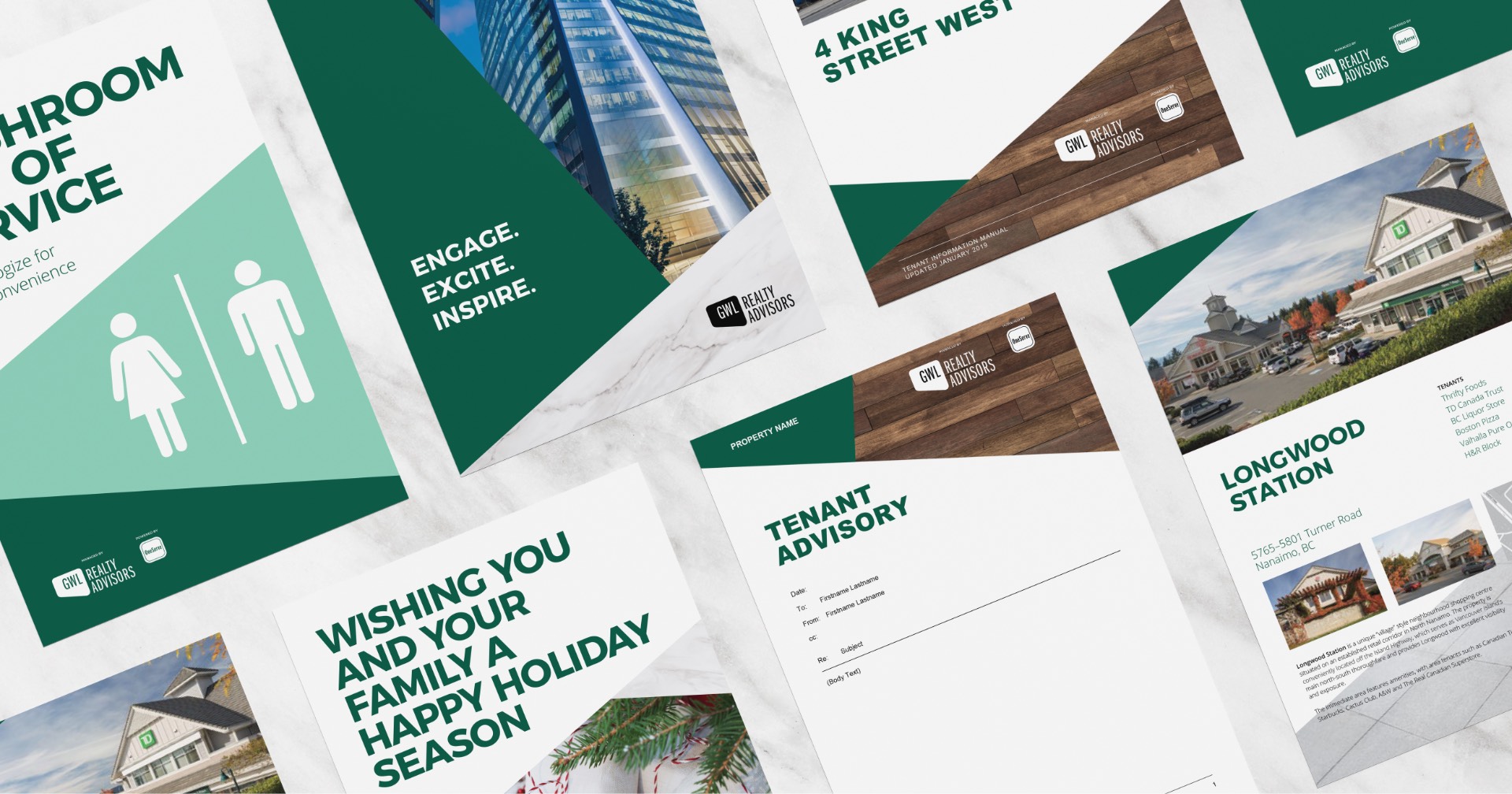 A new online voice
As part of the brand relaunch, Works Design restructured, rewrote and redesigned GWLRA's corporate website. In addition to highlighting the new brand and corporate narrative, GWLRA wanted to dramatically improve the site experience for specific user groups, including brokers and investors. We interviewed and conducted workshops with internal and external stakeholders to understand how best to streamline the site, while still allowing it to convey the scale and quality of the company's assets. Several user personas were developed – such as "the potential hire" – and drove decision making with respect to site architecture and individual page features. Works Design continues to review critical website performance metrics (e.g., user engagement with GWLRA's property portfolio or real estate funds) on a regular basis, and we make usability updates based on the insights provided. The website is a constantly optimized tool that helps GWLRA achieve its vision: to be a sustainable company known for exceptional real estate management, trusted advice and outstanding service.
We regularly analyze how stakeholders interact with GWLRA's brand (and reporting) and consider how different user experiences can be improved.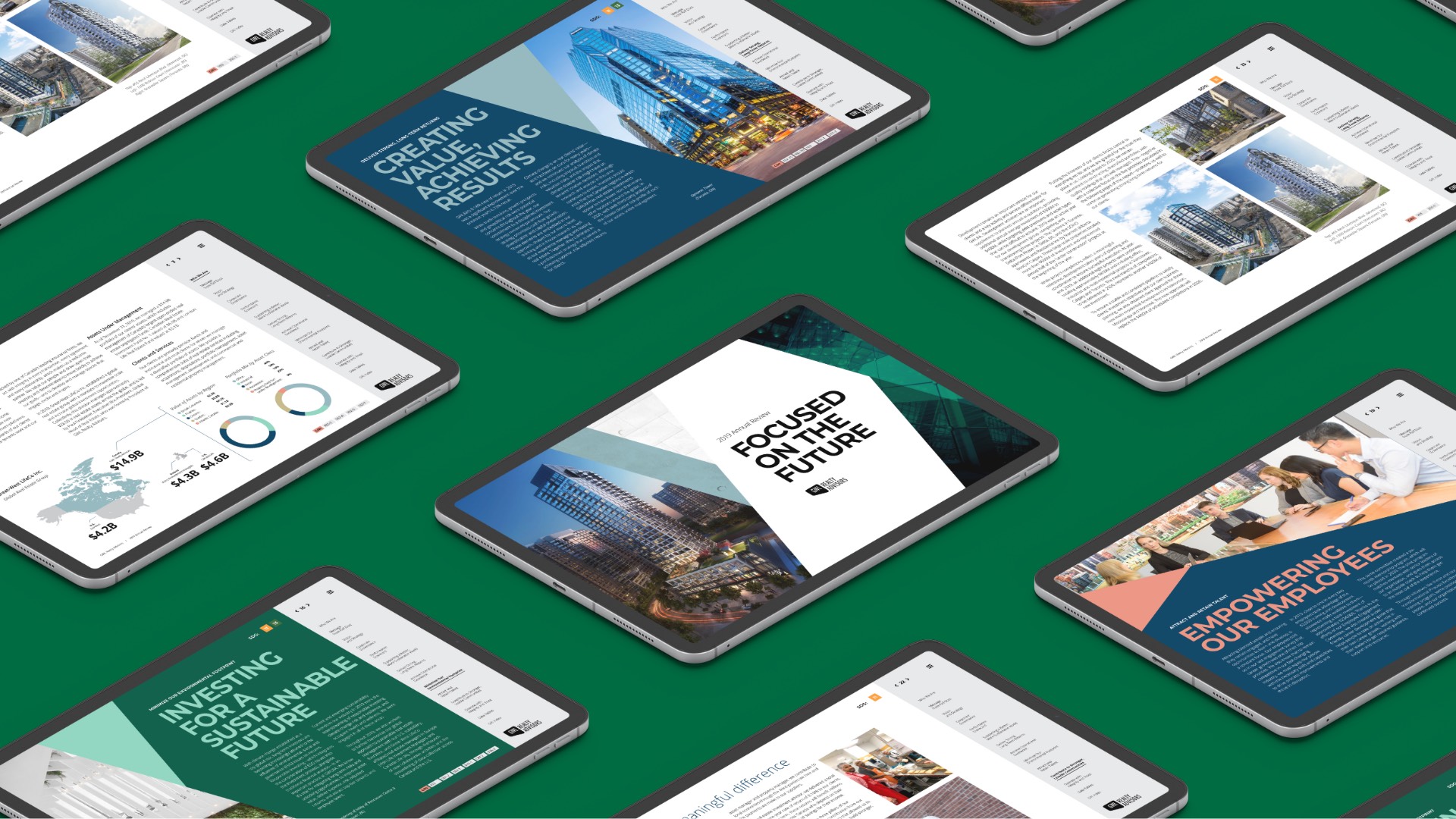 Amplifying sustainability
Another goal of the website redesign project was to highlight GWLRA's sustainability commitments and performance to investors, tenants and building staff. A feature note is an interactive materiality matrix that classifies priority topics according to GWLRA's strategic business objectives. Works Design has also designed and produced GWLRA's annual review since 2015. Though the report is primarily a business review focused on overall financial performance, it also brings attention to how GWLRA is increasing its commitment to sustainable business practices. In addition to offering materiality assessment results and a detailed GRI Index, the report features a two-page scorecard that can act as a stand-alone item. Pagination options support the creation of summary PDFs, so users can download specific sections of the report if they need a more focused read.