Stakeholder Reporting
High Liner Foods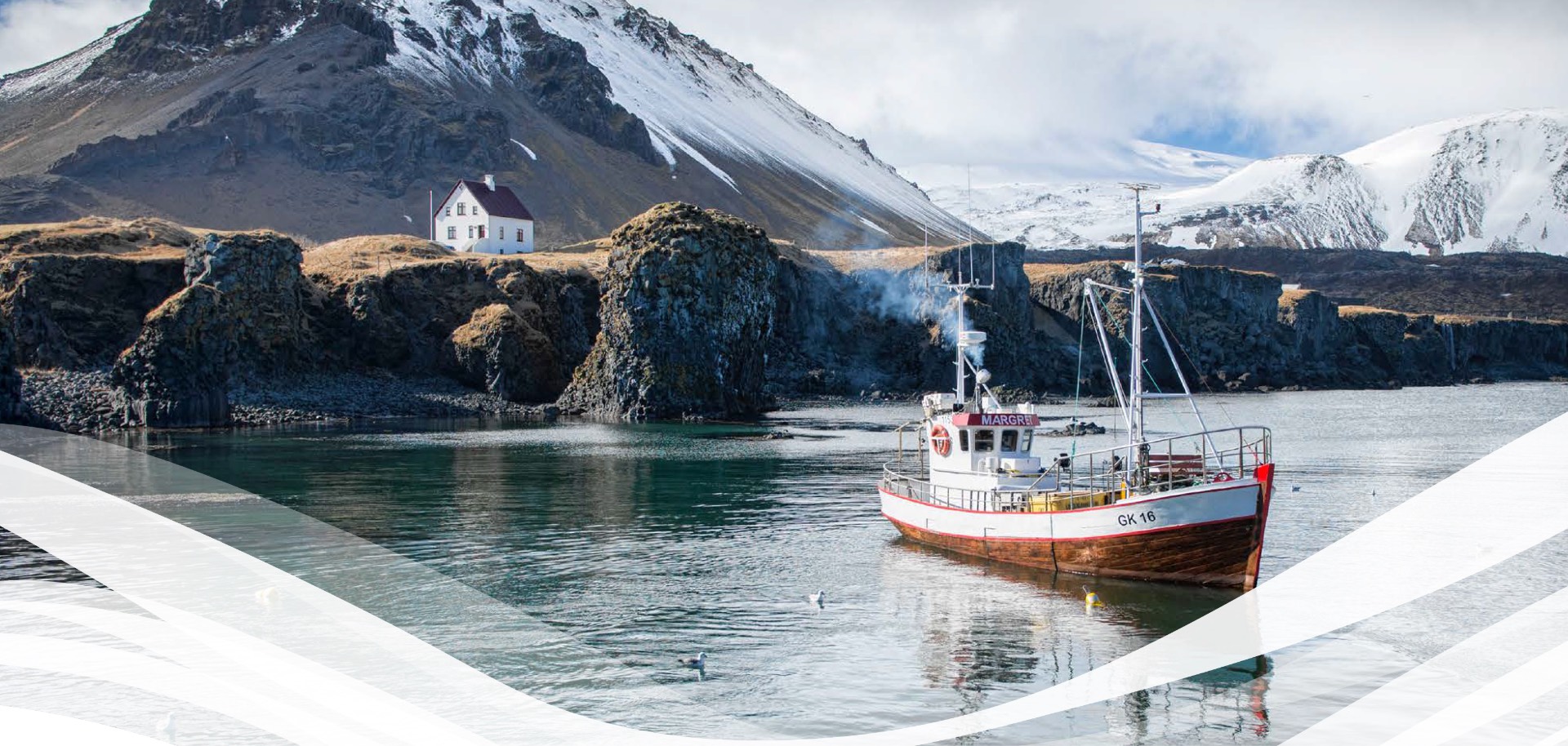 Navigating reporting with a brand that is sustainable by nature.
What We Did
Consulting
Copywriting
Design
Sustainability Strategy
Website Development
Client

Proudly partnered
High Liner Foods is a publicly traded Canadian company, established as the North American leader when it comes to providing frozen seafood, and has most recently been included on Corporate Knights' Best 50 ranking of best corporate citizens in Canada. Works Design began its working relationship with High Liner in 2016, when we were retained to reimagine the creative approach to the company's investor relations and sustainability materials.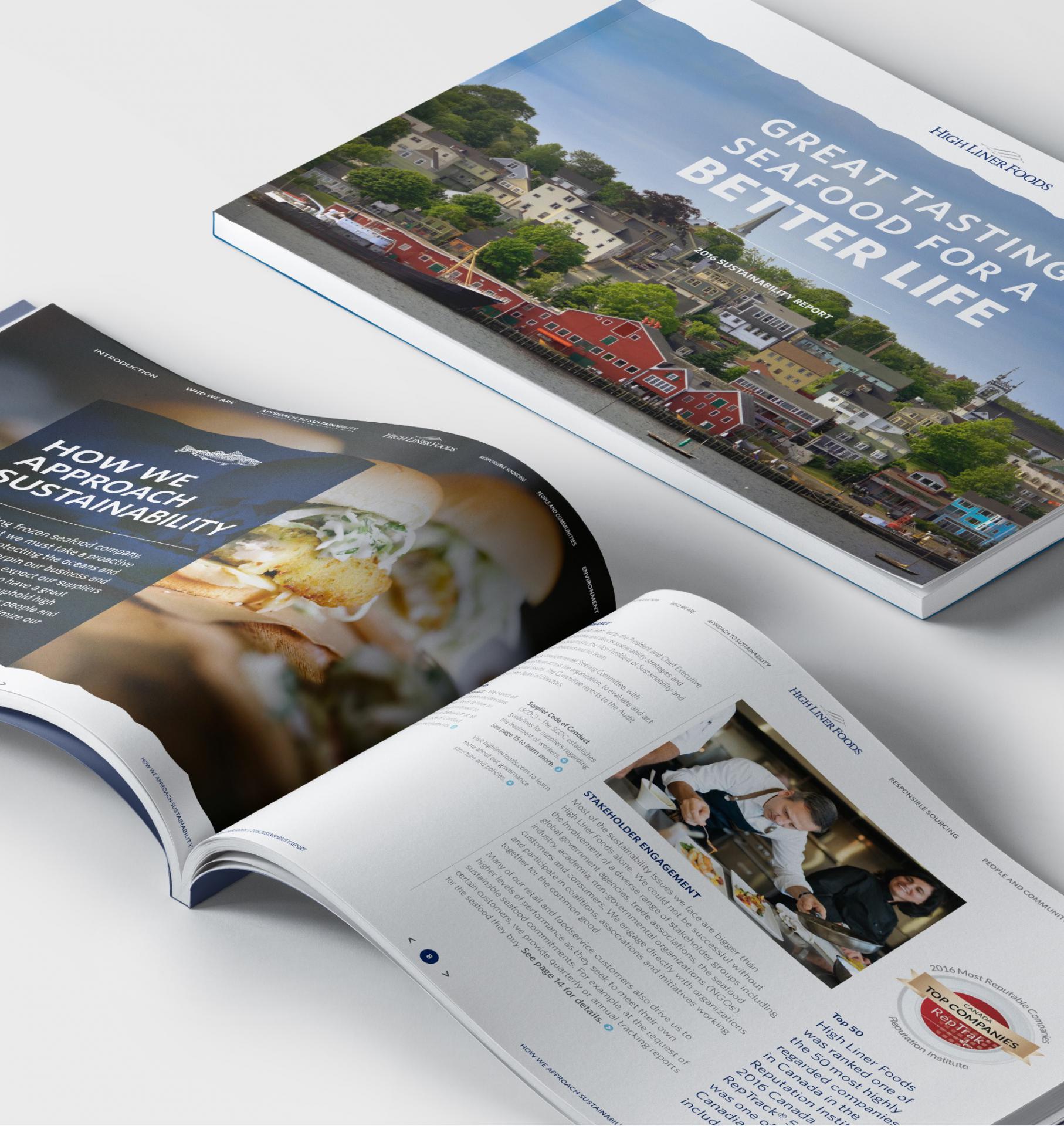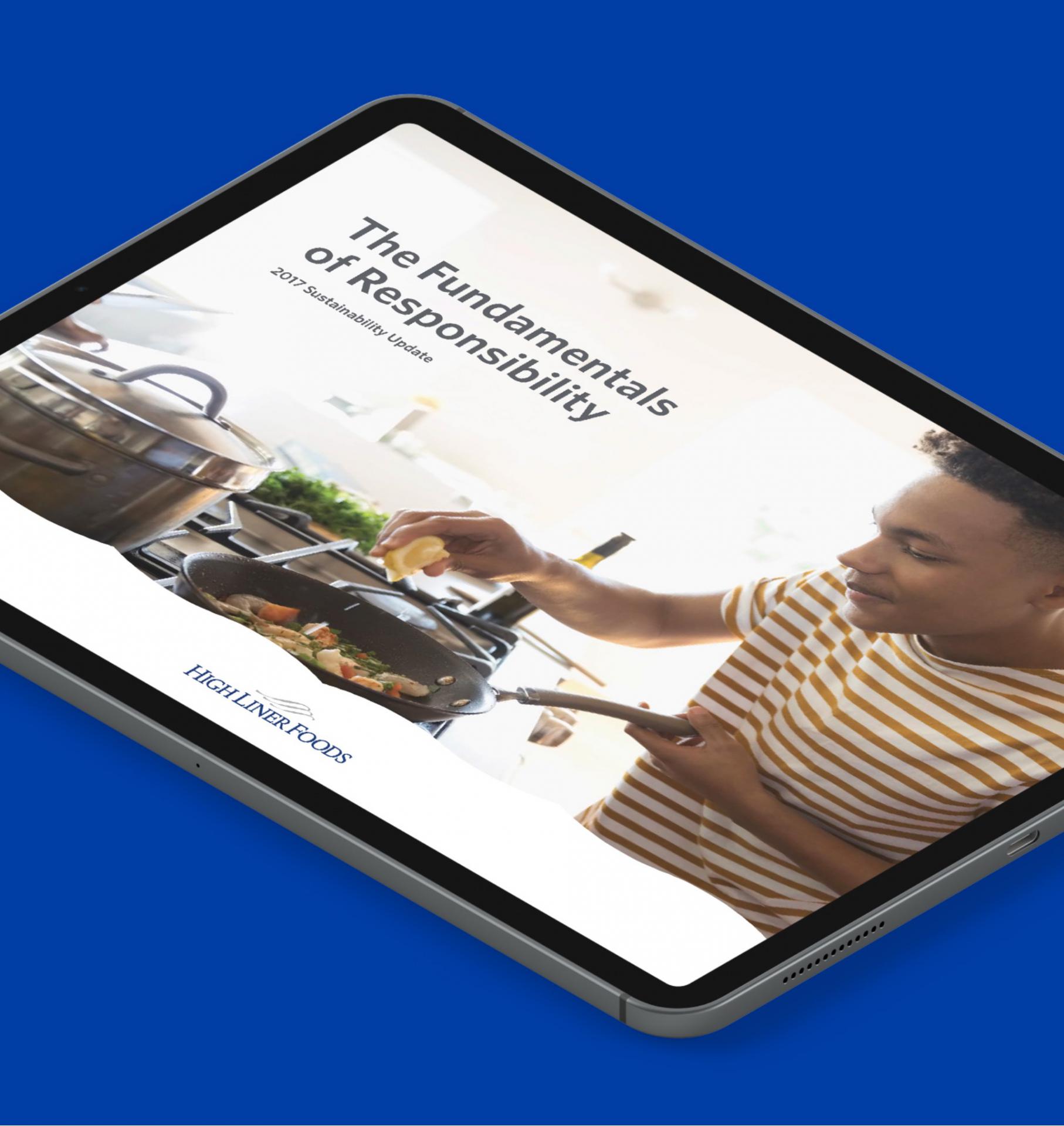 Reporting progress
Our early objectives were to position the company as a progressive leader in sustainable seafood – one that is making inroads in key areas, including sourcing, environmental footprint, health and safety, and governance. The 2016 and 2017 Sustainability Reports were produced as summaries of High Liner's sustainability efforts – designed as visual companions to each year's annual report – in a preliminary step toward an integrated approach in corporate reporting.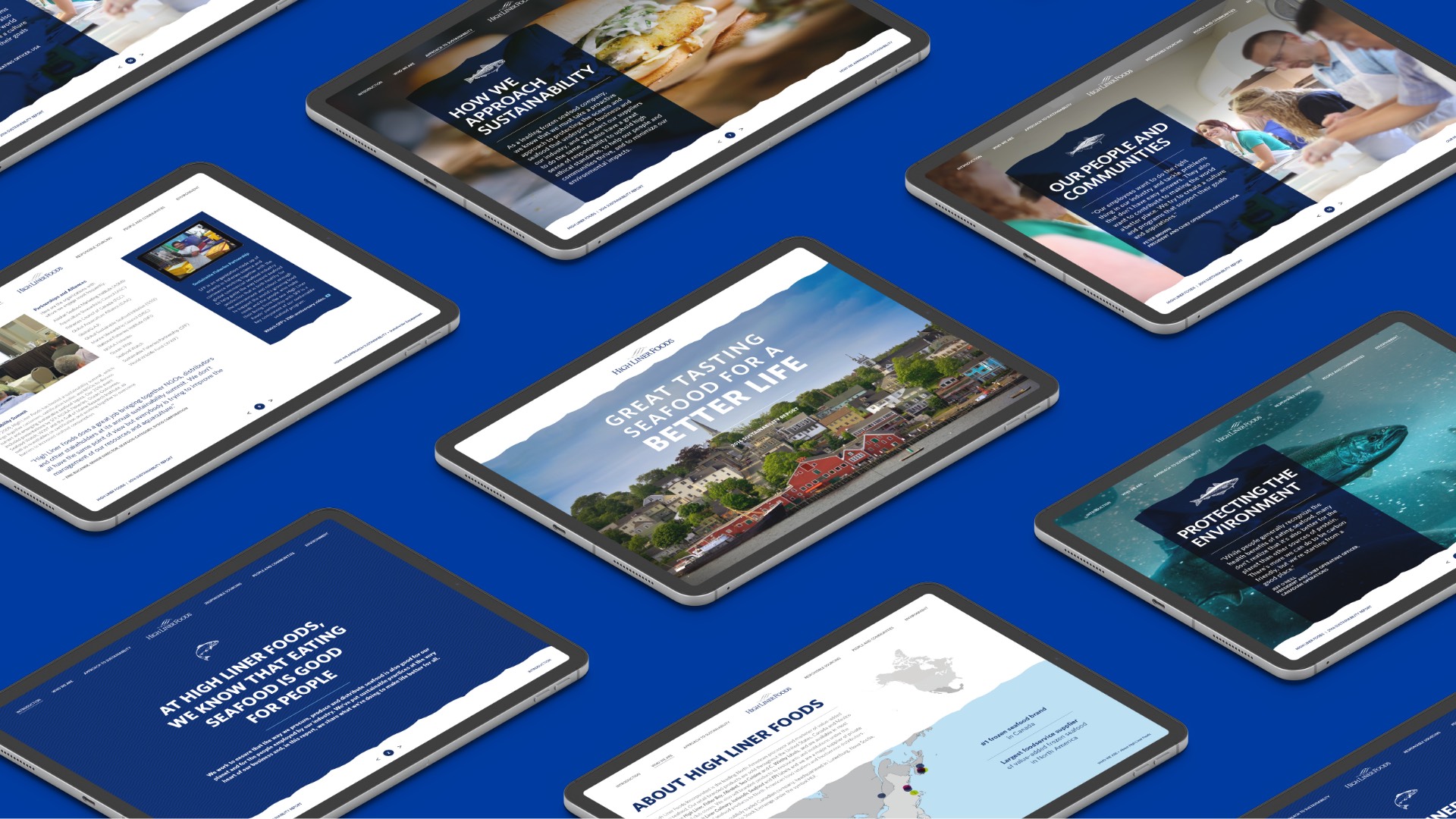 The next wave
In 2019, the organization appointed Rod Hepponstall as President and CEO. He began reshaping the company as a more singular, unified business, with the understanding that commitment to sustainability was essential to this process. This supported High Liner Foods' move toward its first full-fledged sustainability report, including greater focus on management approach disclosures, and performance data that aligns with global reporting indicators.
Sustainable commitments
Seafood is one of the healthiest, most sustainable sources of protein, and High Liner Foods is the seafood brand most people know and trust. In writing, designing and producing HLF's annual sustainability report, Works Design helps High Liner share how it has collaborated with sector peers, supply chain partners and industry groups to advance sustainability and raise the bar for its sector – in particular, by using its scale to influence positive change in the seafood industry. High Liner recognizes its responsibility to procure, produce, package and distribute its products in increasingly environmentally and socially responsible ways, and works with credible parties such as Ecovadis to certify its operations and activities.
Meeting audience needs
With an audience primarily made up of investors, analysts and customers, the sustainability report is produced as a fully interactive PDF. The report outlines progress and ongoing initiatives in priority areas, including governance, sourcing, people and communities, and the environment – using engaging illustrations and testimonials from executives and industry partners. The report notably references the outcome of High Liner Foods' 2018 Sustainability Summit, when industry and NGO partners helped the organization identify and prioritize emerging sustainability issues in line with its critical business initiatives.
High Liner continues to strengthen its commitments, management approach detail and performance data, and intends to align with the GRI and SASB Standards in 2020.