Internal communications and stakeholder reporting
Greater Toronto Airports Authority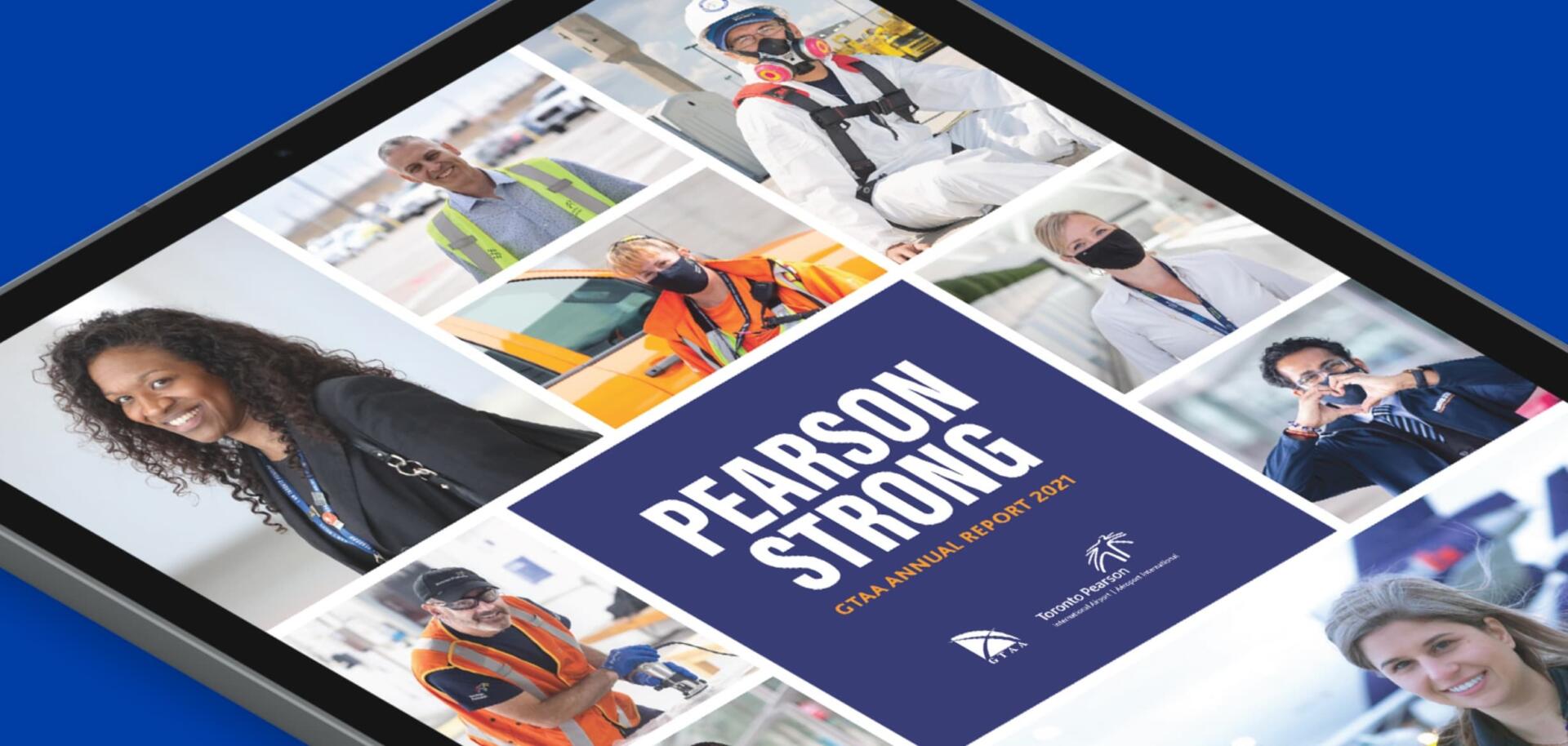 Showcasing strength through imagery.
What We Did
Consulting
Copywriting
Design
Typesetting
Client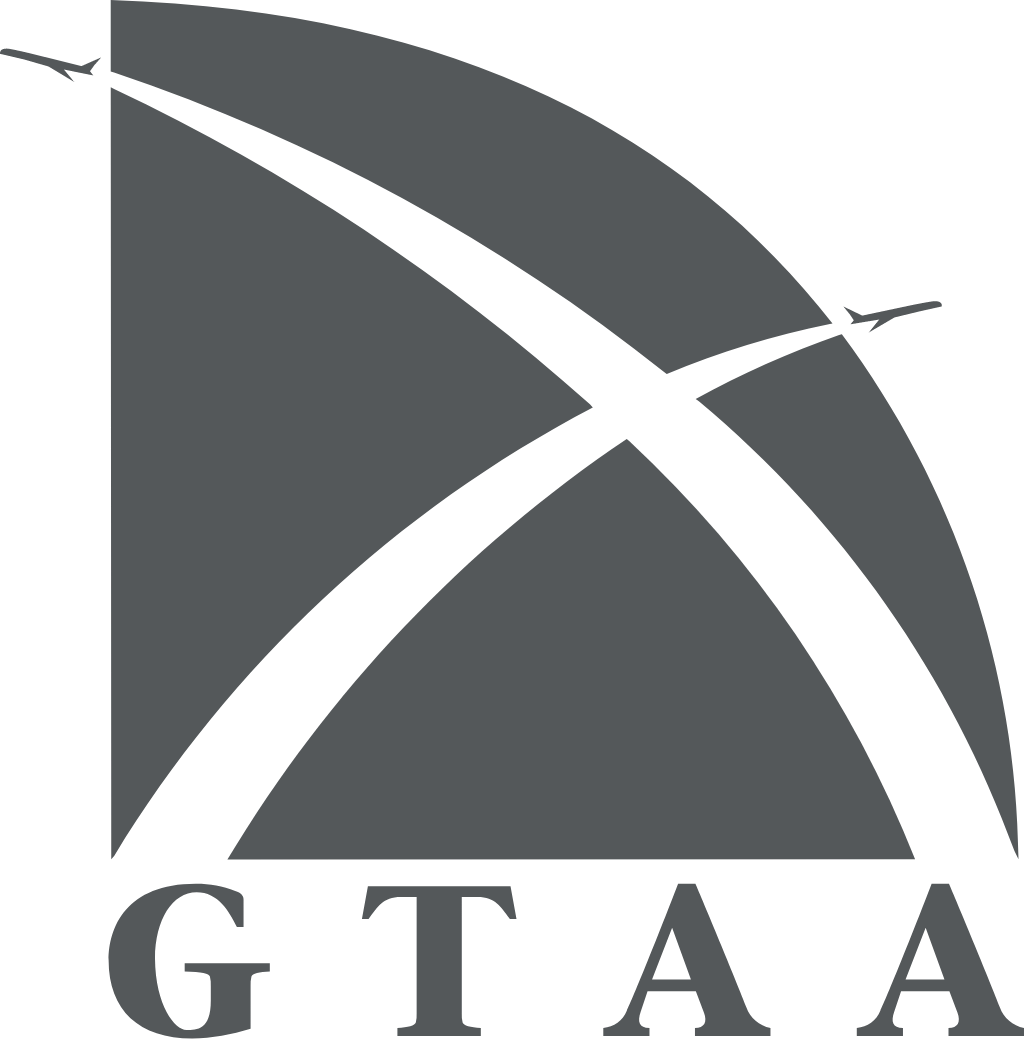 About the company
With more than 1,500 direct employees, the Greater Toronto Airports Authority (GTAA) operates Toronto's Lester B. Pearson International Airport. This 4,600-acre hub of activity is Canada's busiest airport, bringing people together from 155 destinations across the globe and transporting over $40 billion worth of air cargo worldwide.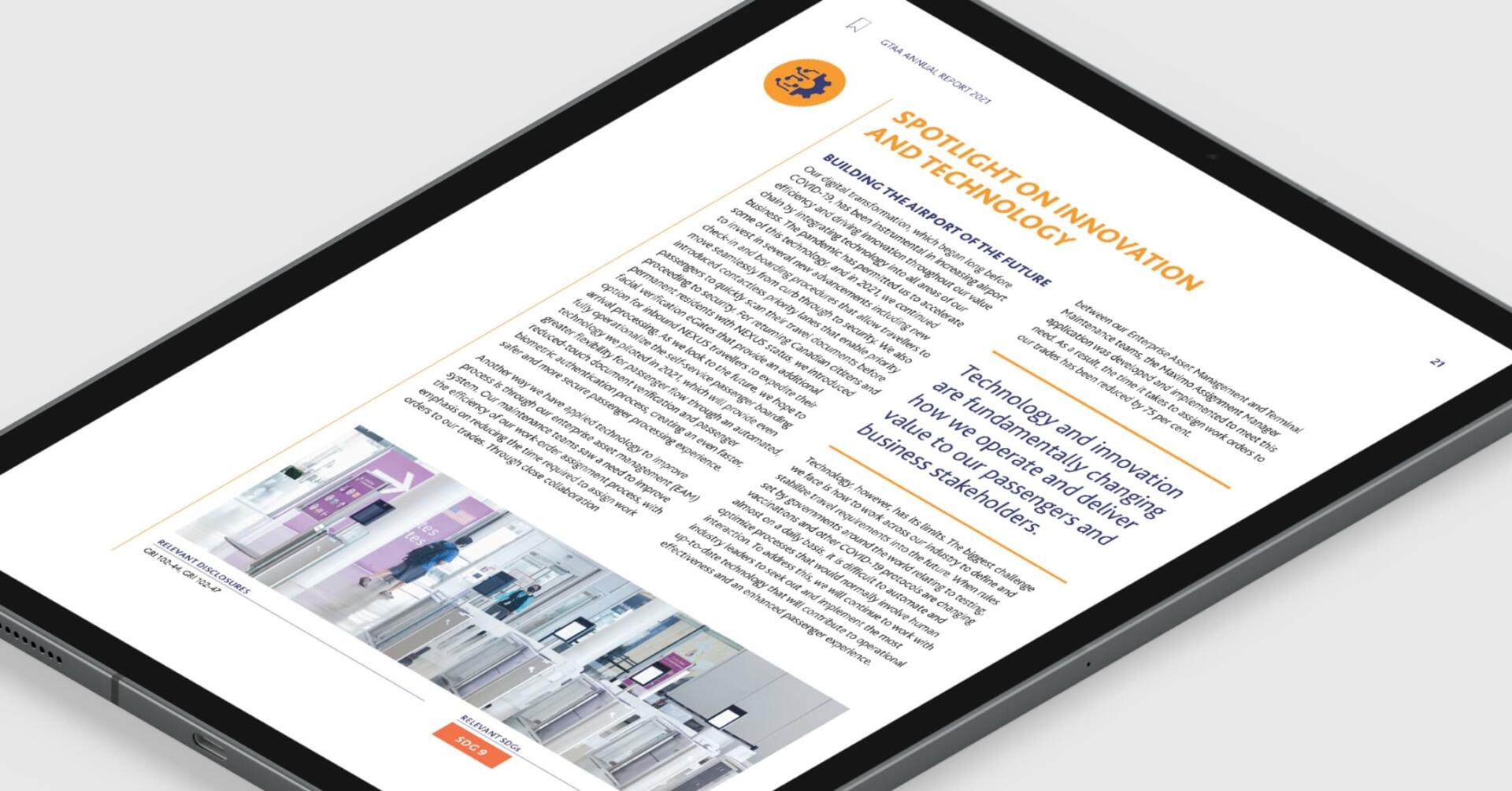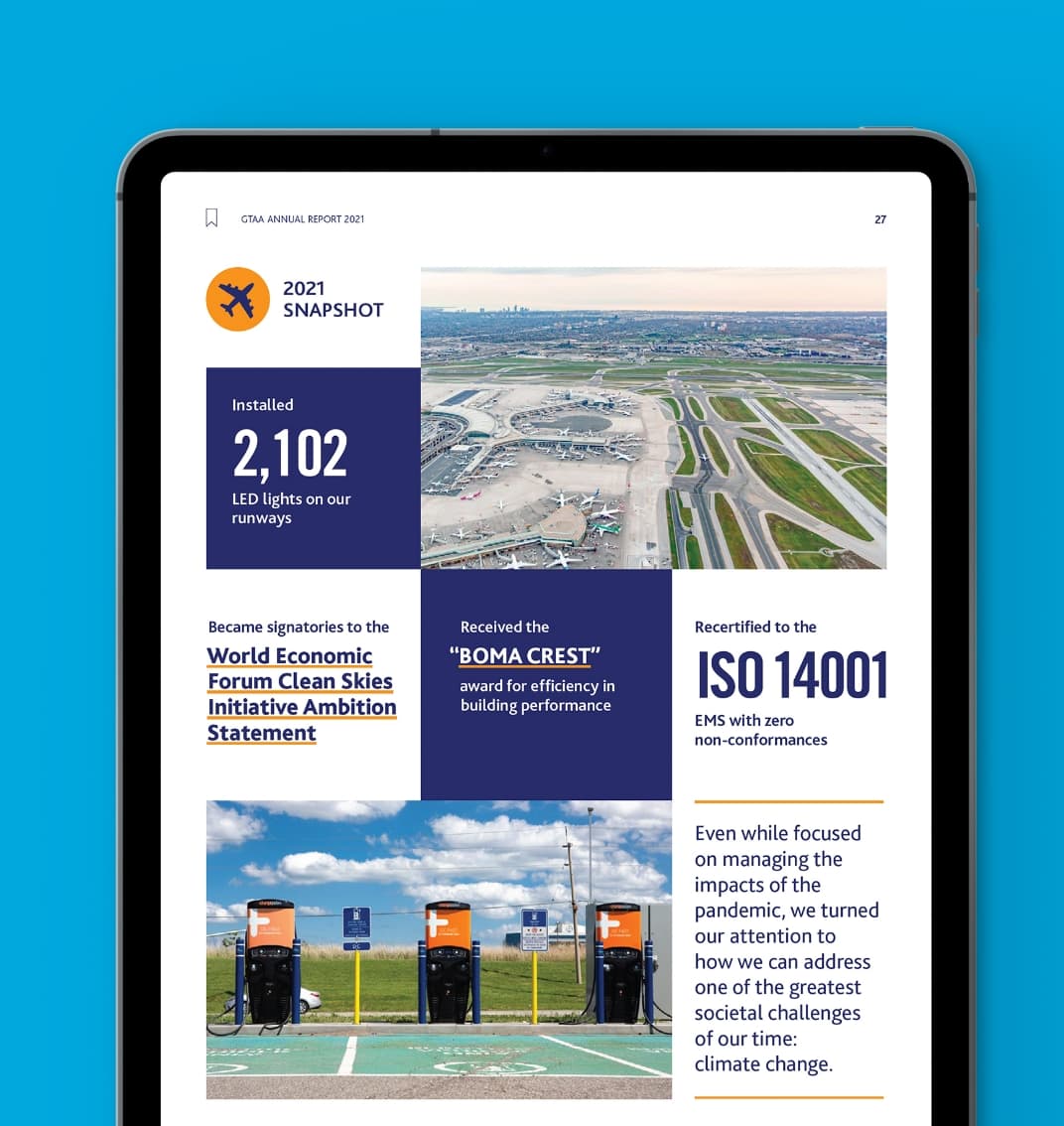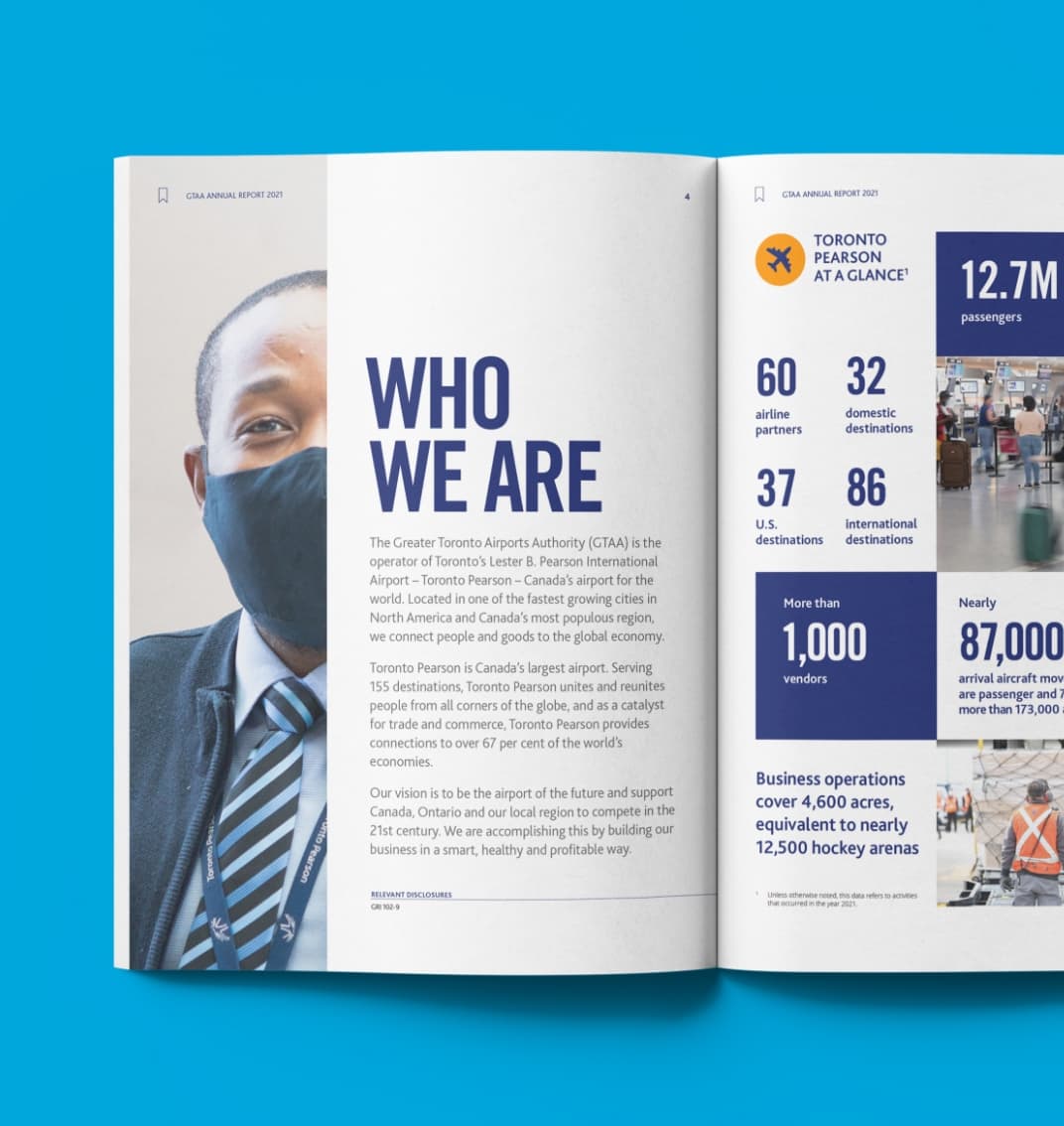 The goal
In our 11th reporting year together, the GTAA came to Works Design with a new challenge: how do we build up confidence in air travel in the face of the ongoing pandemic? The ask was to create a crisp, focused report for their stakeholders that would communicate how rebuilding the aviation sector would help fuel the global economic recovery and how, despite the many challenges they continued to face, they were delivering a strong performance while advancing all aspects of sustainability. In short, how do we communicate GTAA's resilience?
Working with the GTAA's theme for the year of "Pearson Strong" – a key element in the GTAA's internal communications strategy – our team created a design concept focused on the airport's key strength, its employees.
"I couldn't be prouder of how our employees adjusted quickly to these difficult times."
Deborah Flint, GTAA President & CEO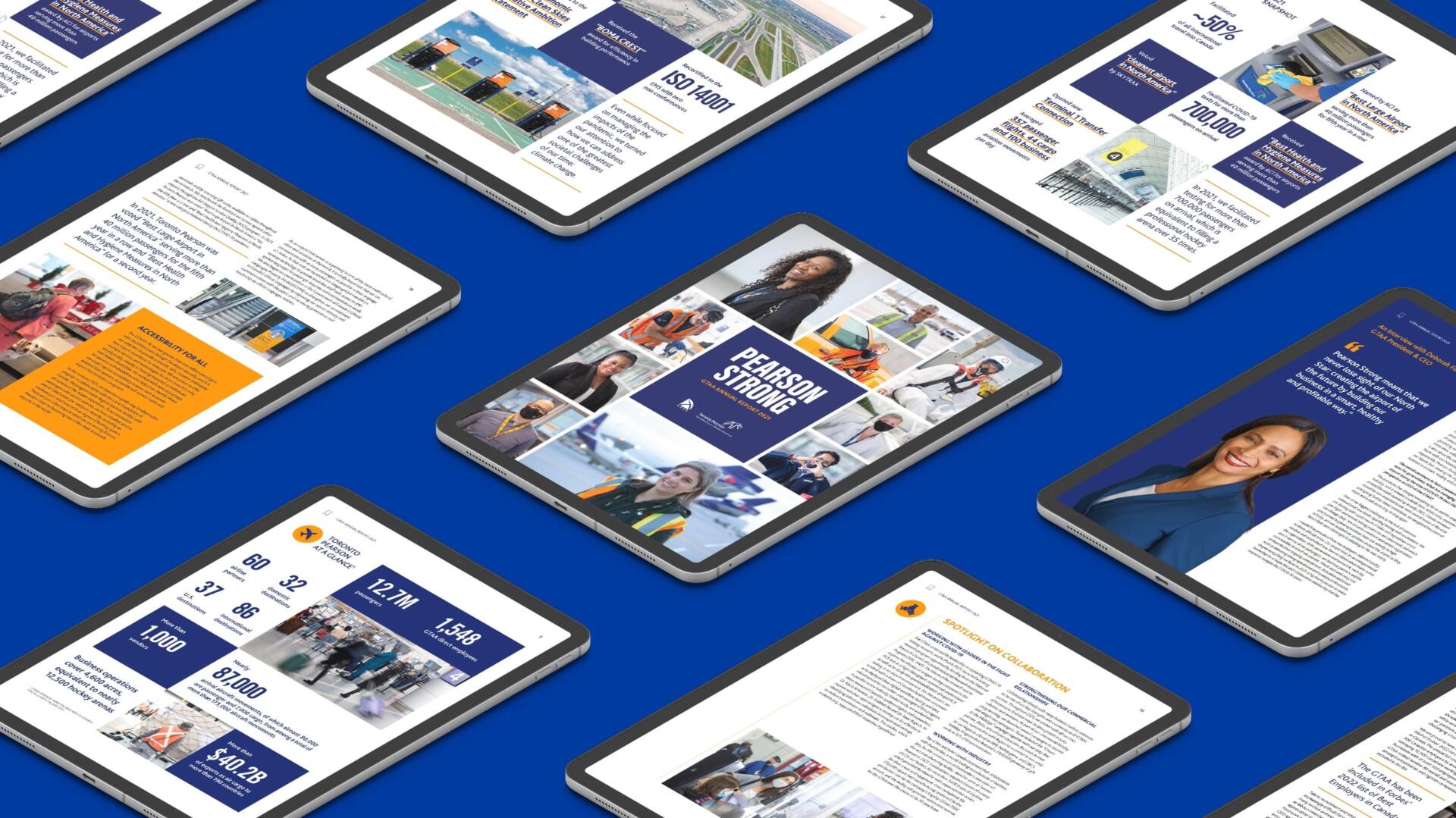 How we helped
By engaging with the airport's stakeholders, Works Design was able to weave the message of resilience and Pearson Strong throughout the report's narrative, tying it back to their key strategic content areas: Financial Sustainability, Operational Effectiveness, Business Development and Diversification, Environmental Sustainability, and Supporting and Empowering Our People.
Works Design further communicated this message of resilience by using big, bold infographics, case study spotlights, and an extensive array of GTAA staff photos to showcase the dedication and determination of GTAA's people to keep the airport moving.
We also helped the GTAA move their report to an entirely online PDF format, providing stakeholders easy access to the report material and reducing the GTAA's environmental impact from report printing and distribution.