International Women's Day – celebrated on March 8th – is a global day celebrating the social, economic, cultural, and political achievements of women. This March, we're turning our focus to the Women of the Works. Each week we'll highlight a few our outstanding people, and share their answers to key questions about mentorship, their successes and what they hope for the next generation of young creative leaders.
Our second set of interviews is with members of our project management team. Both women are known for building amazing relationships with their colleagues and clients – and have unique professional stories.
Amanda Cook, Project Manager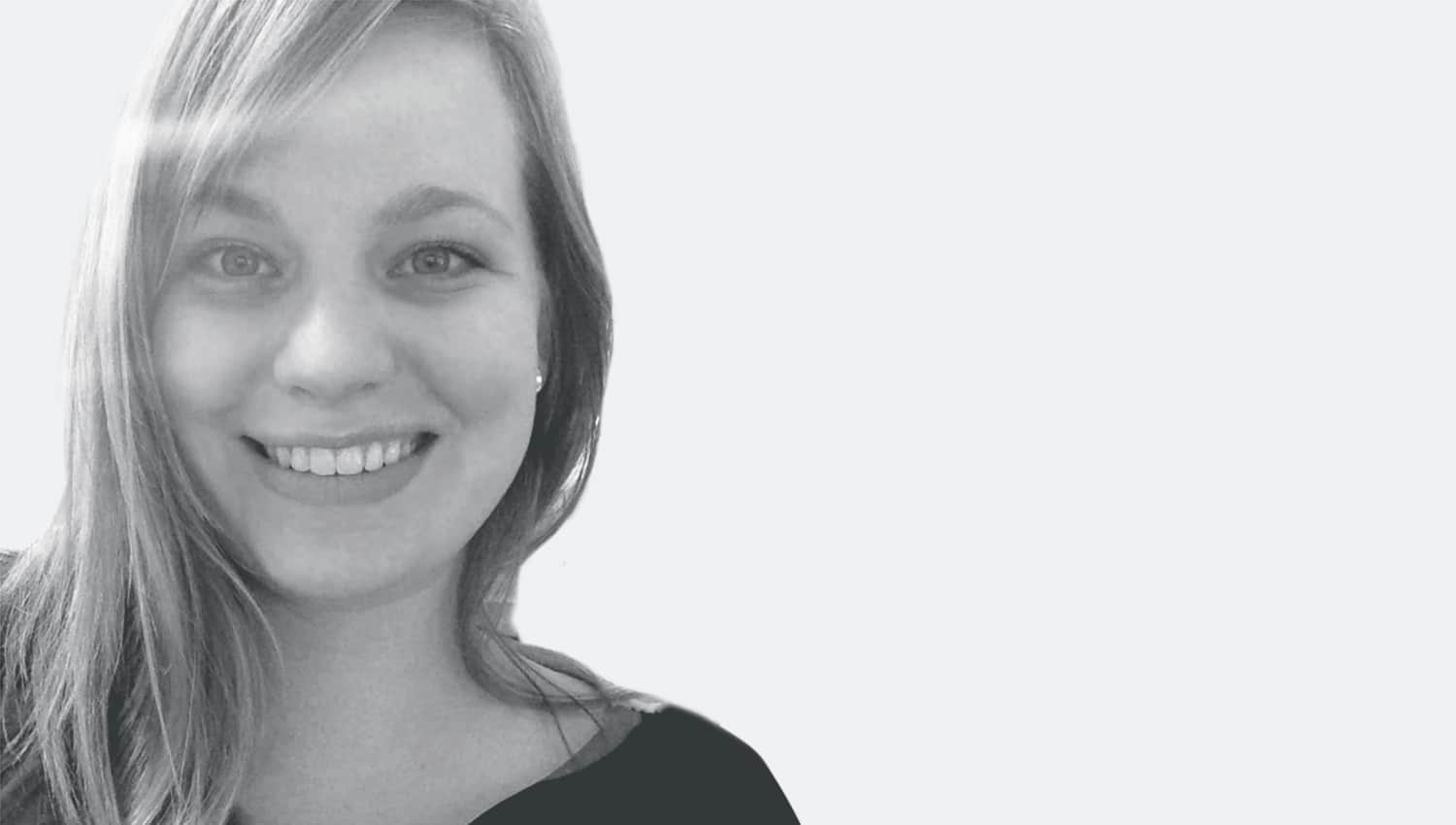 Amanda joined Works Design in 2016, and is known to our clients for a welcoming and sunny attitude, and her record of strong follow-up and follow-through – critical on any project with a rigorous timeline. She is know for a serious eye for scope and detail, and works through projects with a high degree of care. Everyone she encounters values the way she frames information – always in ways that are easily used and understood.
Kate Heron: What do you remember about your educational experience?
Amanda Cook: I went to community college to study office administration, because I knew that would give me some great tools that would get me places. I got the job here at Works Design as an administrative assist and was careful to watch some great colleagues and bosses very closely – which helped lead me to the role I'm in now, as a Project Manager!
KH: Would you say you have had any mentors or role models that have influenced the way you do your job?
AC: One hundred percent. I grew up seeing my mom work as a Director of Operations at a performing arts theatre, where I spent a lot of my time as a kid, and I eventually ended up working in the box office there. Her work ethic inspired, and has definitely rubbed off on me.
Ellie has also made me into the project manager that I am. I joined the company as an administrative assistant, and here I am five years later, in a totally different role, with totally different responsibilities. I've learned so much from Ellie in my role here, by watching her closely, and listening to what she has to say. I am so thankful to her, for letting me basically live in her office for a year – because I had so many questions as I was moving into a client-facing role.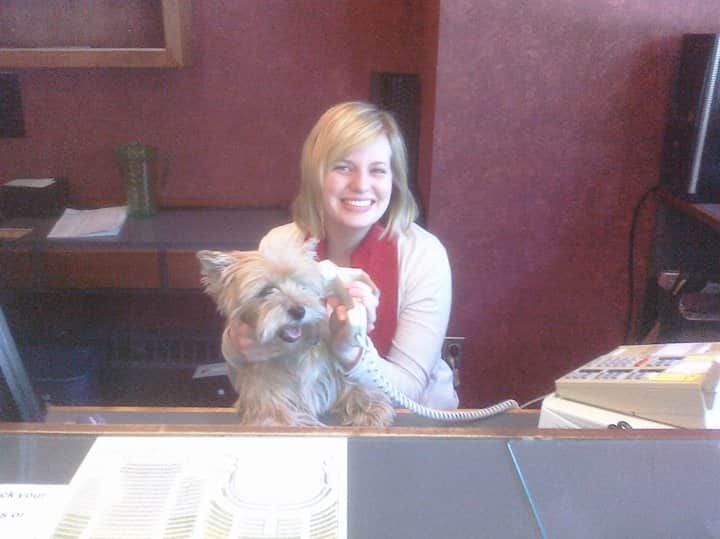 KH: Tell me about the very first place you worked on or around design/communications.
AC: It was working at that performing arts theatre with my mom, where I worked in the box office. I saw the posters and flyers get made for all of the shows. Some were made by the marketing team for the shows that we were presenting, and others were made by clients who would book our theatre for their shows. It was always interesting to see the difference in quality – but also notice the small details! The details made the difference.
KH: What are the most difficult challenges a project manager faces?
AC: Tight deadlines and working with so many different types of personalities – both in terms of your clients, and your co-workers, too. But I'm lucky to have an amazing, great support group at work with so much different knowledge, and an incredible amount of first-hand experience.
KH: The theme of International Women's Day this year was "Choose To Challenge." In your professional career, can you think of a time you were challenged, or had to challenge yourself to push beyond boundaries?
AC: Leading my first meetings took a lot of courage. For many people, this seems so small. But I can be shy, so this took a lot of work and encouragement! I enjoy it much more now. For young girls growing up today, I hope it's easier for them to develop confidence, and that they grow up feelings comfortable speaking their minds – all the time.
KH: Okay: Bonus question. How you see and experience the world is who you are. Are you able to bring that to what you do? How?
AC: I really like to think so! I'm always very optimistic. And when you do what we do, things can go all sorts of wrong in the moment. I try to bring up the spirit of myself and my team – so that we're always finding the solution, and bringing the best to our clients.
Ellie Rosen, Project Management Director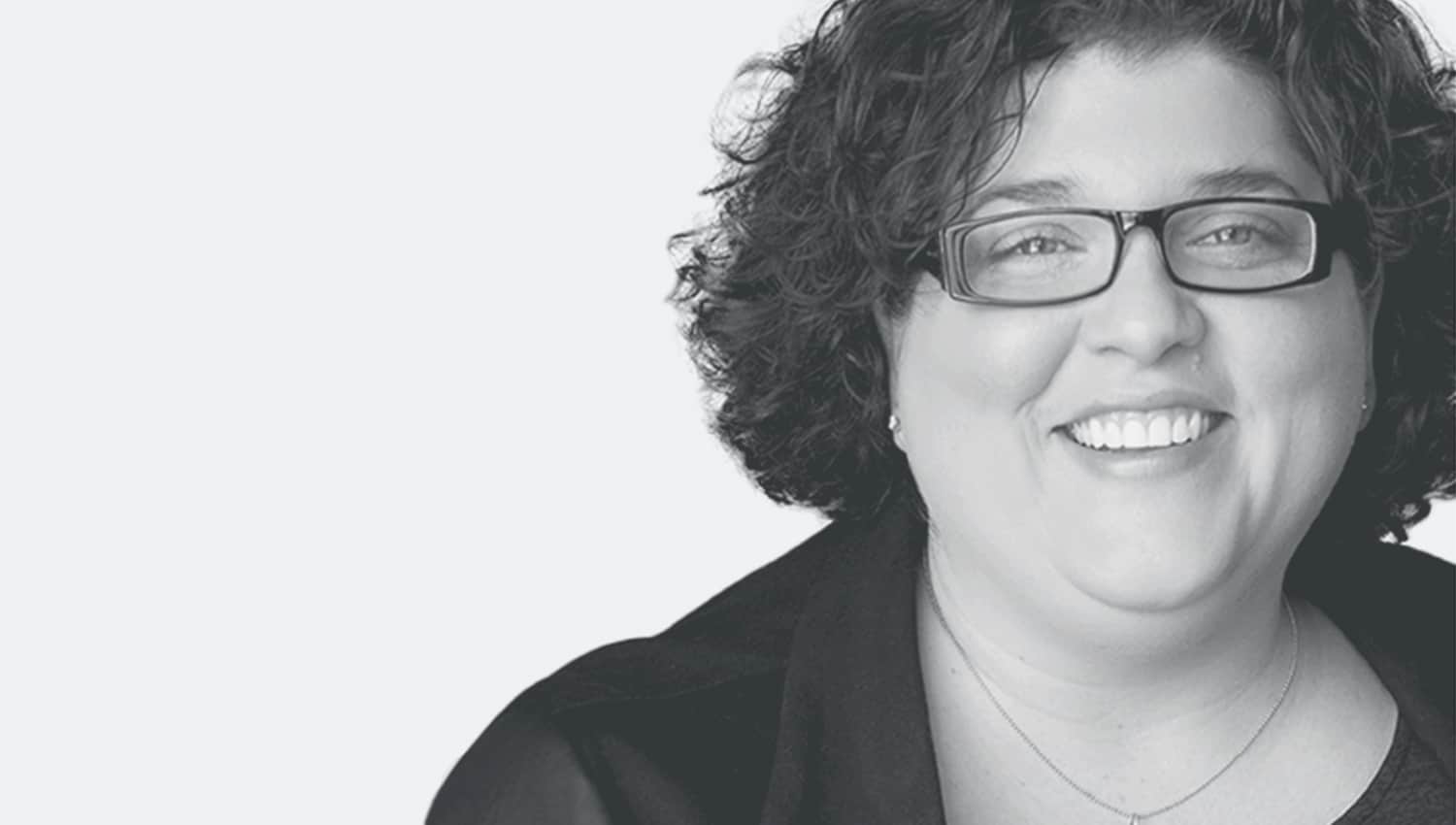 Ellie is formally trained in information technology and interactive multimedia design, and has an extensive background in account and project management. She is the de-factor queen bee of our project management team, and is so indispensable we had a custom Magic-8-ball made as a very poor substitute to use in her absence.
Kate Heron: What do you remember about your educational experience?
Ellie Rosen: I have a degree in IT, which means there were a lot of math and computer classes, which means I stuck out like a sore thumb. Men far outnumbered women, which put you at a disadvantage when it came to things like group projects. I think (or at least felt) that the women in the class were looked at as somewhat lesser-than. For some, that would have been a deterrent. But for me it was motivation to prove them wrong.
KH: Would you say you have had any mentors or role models that have influenced the way you do your job?
ER: My first "real job" boss, Christian. I remember I was just freshly out of school, working at a small marketing agency. I was still learning the ropes of how everything worked, and Christian came up to me and asked if I wanted to join him in a major client brainstorm. I was so honoured to be included. Christian had that way about him, he saw past appearances and titles and believed that a great idea could come from anyone. I think that really stuck with me.
KH: Tell me about the very first place you worked on or around design/communications.
ER: It was that same marketing agency in downtown Toronto. We were maybe about 30 people and had a cute name, WebFeat. I remember walking in the front door, seeing a different colour on every wall and thinking, this looks like a fun place to work. And it was a great place to get my start. I learned the value of strong relationships, the importance of process and the power of good design.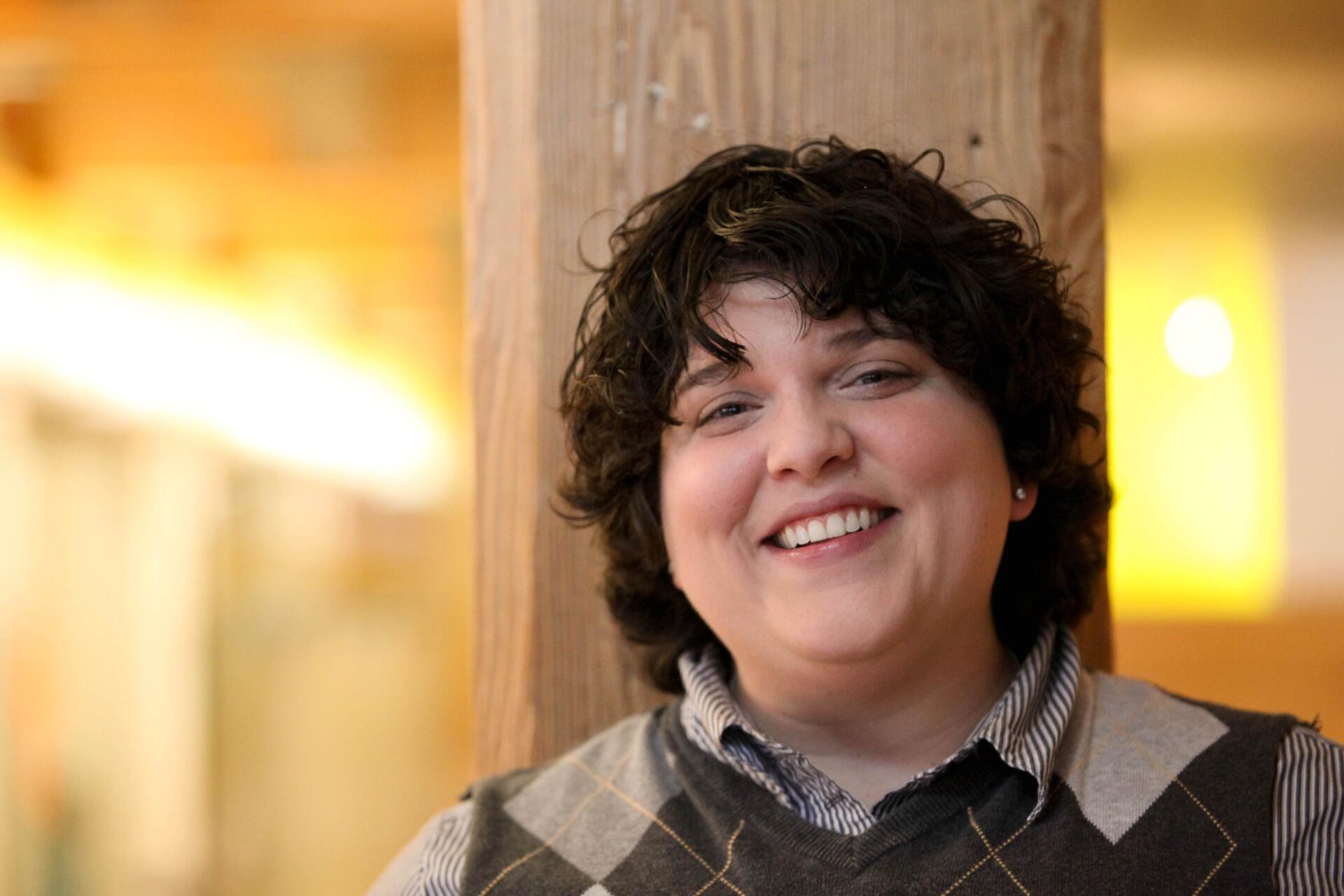 KH: What are the most difficult challenges a project manager faces?
ER: I think the toughest part of project management is relationship building. It's something present in all aspects of the job, whether it be with your client or your team. On the client side, you need to have a strong understanding of your client and their business, so that you can strategically guide your project and anticipate any pitfalls. On the team side, you need to know each and every one of your team's personalities so that you can clearly communicate tasks and objectives. You really need to know how to get the best out everybody, so that the project can run smoothly and efficiently.
KH: In your professional career, what is the bravest thing you've ever had to do?
ER: Ask for help. Perhaps it started in University with the need to validate that I belonged in IT. Or maybe when I worked in advertising and had to prove that I could fit in with the boys club. Or maybe it's deeper, but we can leave that for another day. I know I'm not alone it that. But I've always struggled to ask for help, because I felt that it was a reflection of weakness. But as Lorie told it to me, "You don't know, what you don't know". It's taken awhile, but I know that asking for help or clarity isn't a weakness, but a sign of interest and passion, and it's what ensures I can exceed expectations.
KH: Okay. Bonus round. If you imagine a young woman graduating today, what do you hope will be different for her?
ER: I hope that there will be less discrimination, and fewer imaginary ceilings on what she can accomplish. It's 2021. There is nothing that should prevent women from going after their dreams. I hope that women in business continue to take on powerful leadership roles so that younger women can more easily envision their future – and not have the stress of just trying to prove equality.
KH: Bonus round two. The theme of International Women's Day this year was "Choose To Challenge." What are you challenging yourself to accomplish before you leave this industry?
ER: I hope to have impacted the lives of those I've worked with, with the same concept my first boss imparted to me. Everyone is equal.