Enthusiastic chants filled the hot June air, and rainbow flags flew everywhere as our team joined a passionate crowd at City Hall on Friday, June 1. Climbing the stairs to the podium roof, we were among the hundreds gathered to watch Deputy Mayor Jennifer McKelvie, Members of Council and representatives from Pride Toronto raise the Progress Pride flag and proclaim the start of Pride Month.
Pride Month brings Torontonians together to celebrate the history, courage and diversity of Toronto's Two Spirit, Lesbian, Gay, Bisexual, Trans, Queer Intersex and Questioning communities (2SLGBTQI+). Although Toronto and most of the world have made strides toward equality over the last 50 years, there is still an overwhelming amount of work to do. To keep moving forward, we must unite to stand alongside our 2SLGBTQI+ communities as allies. At Works Design, we work hard to live our value of inclusivity by creating a space where everyone is welcome, and everyone counts – because we're all in this together.
Although now more widely embraced and celebrated, Pride celebrations are not new to Toronto. That's why we thought it would be a great idea to look back at some of the significant events – both challenges and achievements – experienced in the city's 2SLGBTQI+ communities over the past 50 years.
August 1, 1971 –A group of activists host Toronto's first "Gay Day Picnic" at Hanlan's Point Beach on the Toronto Islands.
February 5, 1981 – Metropolitan Toronto Police execute Operation Soap and raid four bathhouses in Toronto. Operation Soap led to demonstrations, protests and activism and is now considered a crucial turning point in Toronto and Canadian 2SLGBTQI+ history.
June 30, 1991 – Toronto City Council officially proclaims its first Pride Day.
November 12, 1991 – Kyle Rae becomes Toronto's first openly gay City Councillor.
June 21, 1993 – Pride Week is proclaimed and the first Rainbow Flag is raised at City Hall.
July 2, 1995 – Barbara Hall becomes the first Toronto Mayor to march in the city's Pride parade.
September 14, 2000 – Six male Toronto police officers raid a women's bathhouse.
April 2003 – The City of Toronto adopts a new Vision Statement on Access, Equity and Diversity "to achieve access and equality of outcomes for all residents and to create a harmonious environment free from discrimination, harassment and hate."
June 26, 2005 – On the 25th anniversary of Toronto's Pride Week, Bill Blair becomes the first Toronto Chief of Police to participate in the parade.
October 25, 2010 – Kristyn Wong-Tam is elected as the first openly lesbian and racialized member of the Toronto City Council.
June 20­–29, 2014 – The City of Toronto is the first city in North America to host World Pride.
July 8, 2015 – Toronto hosts the first-ever Pride House – "PrideHouseTO" – at a Pan American Games event.
June 22, 2016 – Toronto Police Chief Mark Saunders issues an official statement of regret for the Operation Soap raids of 1981.
July 3, 2016 – Prime Minister Justin Trudeau marches in Toronto's Pride parade, becoming the first PM of Canada to attend a Pride event.
June 1, 2017 – For the first time, the Toronto Police Service raises the Rainbow Flag over its headquarters.
November 27, 2019 – Toronto City Council approves the formation of a 2SLGBTQI+ Council Advisory Body.
At Works Design, we continuously work to create a diverse and inclusive environment where everyone on our team feels welcome, comfortable and confident sharing their ideas and being creative and where everyone is celebrated for their differences.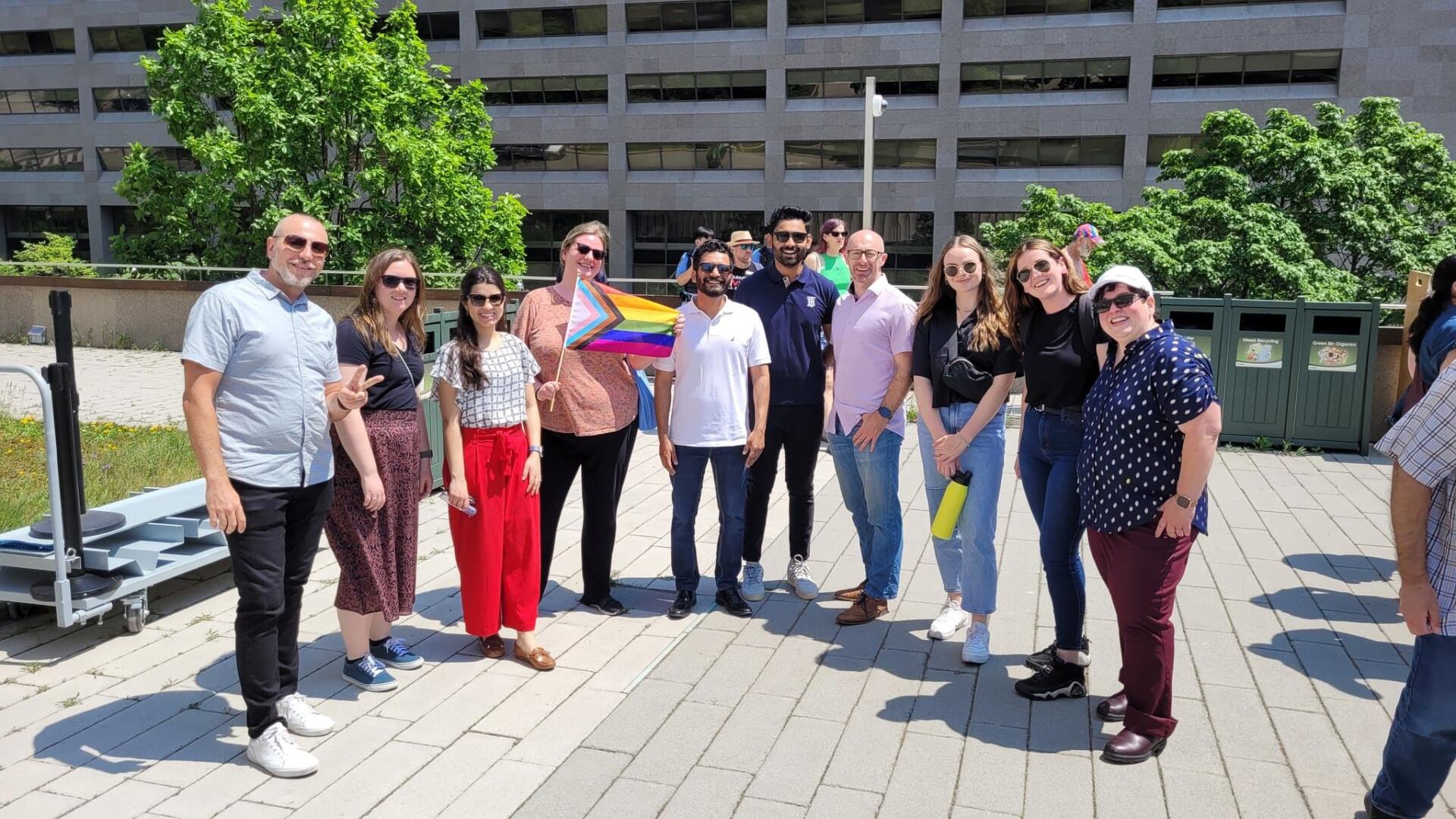 Happy Pride Month from Works Design!
#WorksPride365