This year, we're celebrating Black History Month by sharing what we're watching, reading and listening to.
What we're watching:
Enslaved
Enslaved is hosted by Samuel L. Jackson and led by investigative journalists Simcha Jacobovici and Afua Hirsch. This six-part investigative series on CBC (and available to stream on CBC Gem) looks at 400 years of human trafficking from Africa, and brings new information and research to light. By examining Jackson's own ancestral journey, the series highlights stories of resistance, accomplishment and hope.
Nostalgic Black Sitcoms
Netflix is taking us back to the glorious '90s and early 2000s. They've added some of the best shows from those decades, shows that paved the way for some of the diverse content we watch today. You can stream all eight seasons of the groundbreaking Girlfriends (starring Tracee Ellis Ross) or binge Sister Sister or Moesha with your family.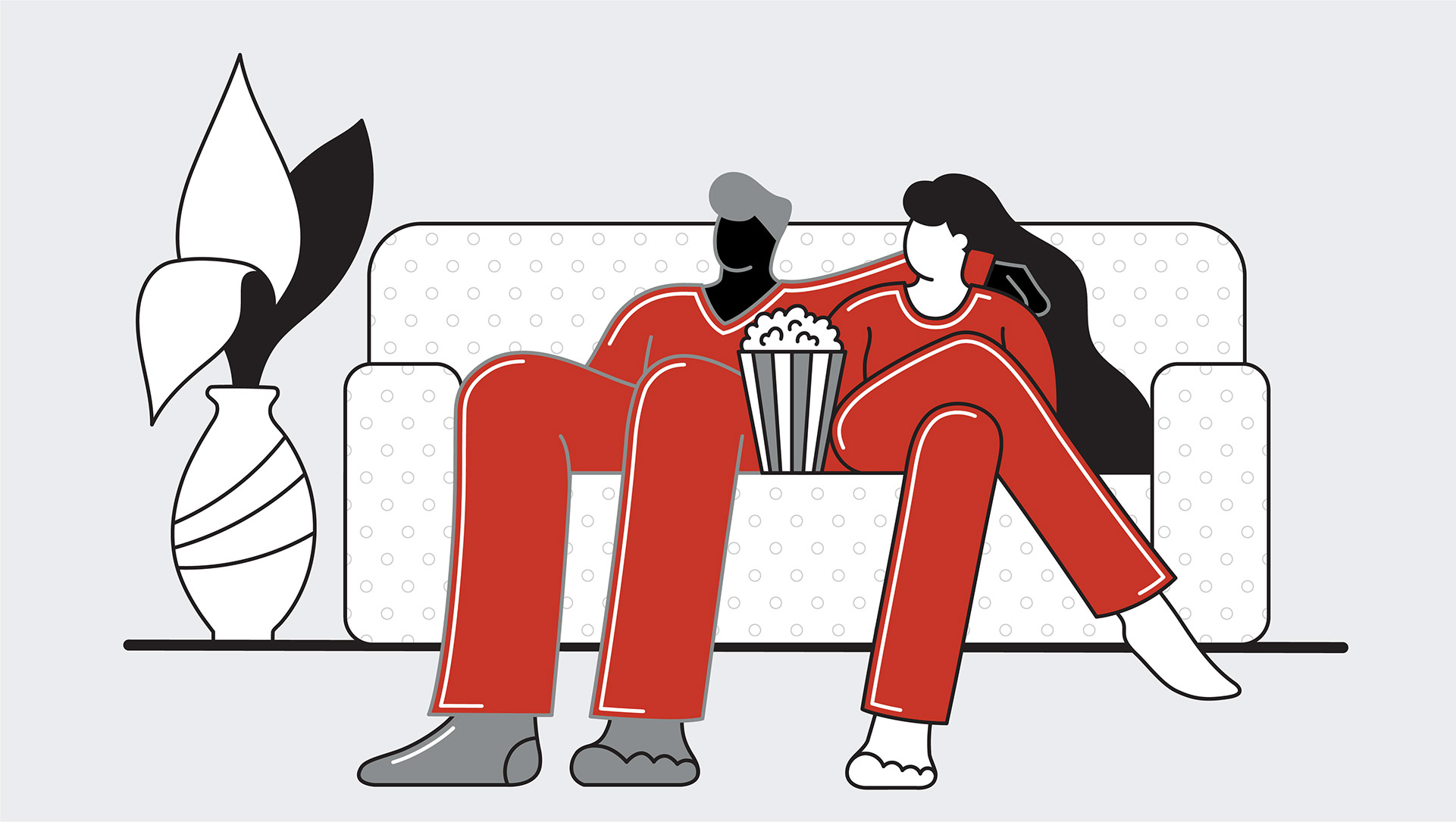 What we're reading:
Black Futures
This is a thought-provoking collection of images, photos, essays, memes, dialogues, recipes, tweets, poetry, and more. In Black Futures, Kimberly Drew and Jenna Wortham have curated a collection of art made exclusively by contemporary Black creators. Drew (an American art curator and writer, formerly at the Metropolitan Museum of Art) and Wortham (culture writer and podcast co-host of Still Processing for The New York Times Magazine) use the opportunity to take an archival look at a collective perspective and a shared memory of what it means to be Black today.
Just as I Am
As the world is still mourning her passing, we take a retrospective look at Cicely Tyson's incredible life in her recently released memoir Just as I Am. When President Barack Obama awarded Tyson the 2016 Presidential Medal of Freedom, he told the crowd that "In her long and extraordinary career, Cicely Tyson has not only succeeded as an actor, she has shaped the course of history." Her career, which spanned more than seven decades, has been instrumental in pioneering roles for Black actors. She won two Emmys, a Tony Award in 2013 at age 88, and an Oscar nomination for her role in Sounder.
What we're listening to:
Back Issue
Co-hosted by Tracy Clayton and Josh Gwynn, Back Issue is a podcast from Pineapple Street Studios that examines some of pop culture's most memorable moments through a new lens. The hosts are joined weekly by pop culture experts who revisit the cultural moments from the last few decades that have helped shape Black contemporary culture. From Tyra Banks' antics on America's Next Top Model – we're rooting for you! – to the cultural significance of In Living Color, Back Issue is a binge-able look back into the era-defining moments in film, music, movies and television.
Black Is King
We couldn't pull together a Black History month list without including our queen, Beyoncé. If you missed the debut of her visual album, Black Is King, back in July 2020, there's no need to worry. It's now available to stream on Disney+. Or, if you're hosting a double-feature, follow it with HOMECOMING: A film by Beyoncé. This Netflix doc looks back at her groundbreaking 2018 Coachella performance.
While you're here:
We're striving to build a company where everyone is welcome and everyone counts. In the work that we do for our clients, we are equally committed to helping build a more sustainable world – again, for everyone. Each year, Works Design focuses its attention and donations on one local charity. We invite you to learn about the organization we're focused on now: The CEE Centre for Young Black Professionals. This important Toronto-based organization is dedicated to addressing the economic and social barriers that affect Black youth who are not in employment, education or training.