Sustainability Report and Public Accountability Statement
Manulife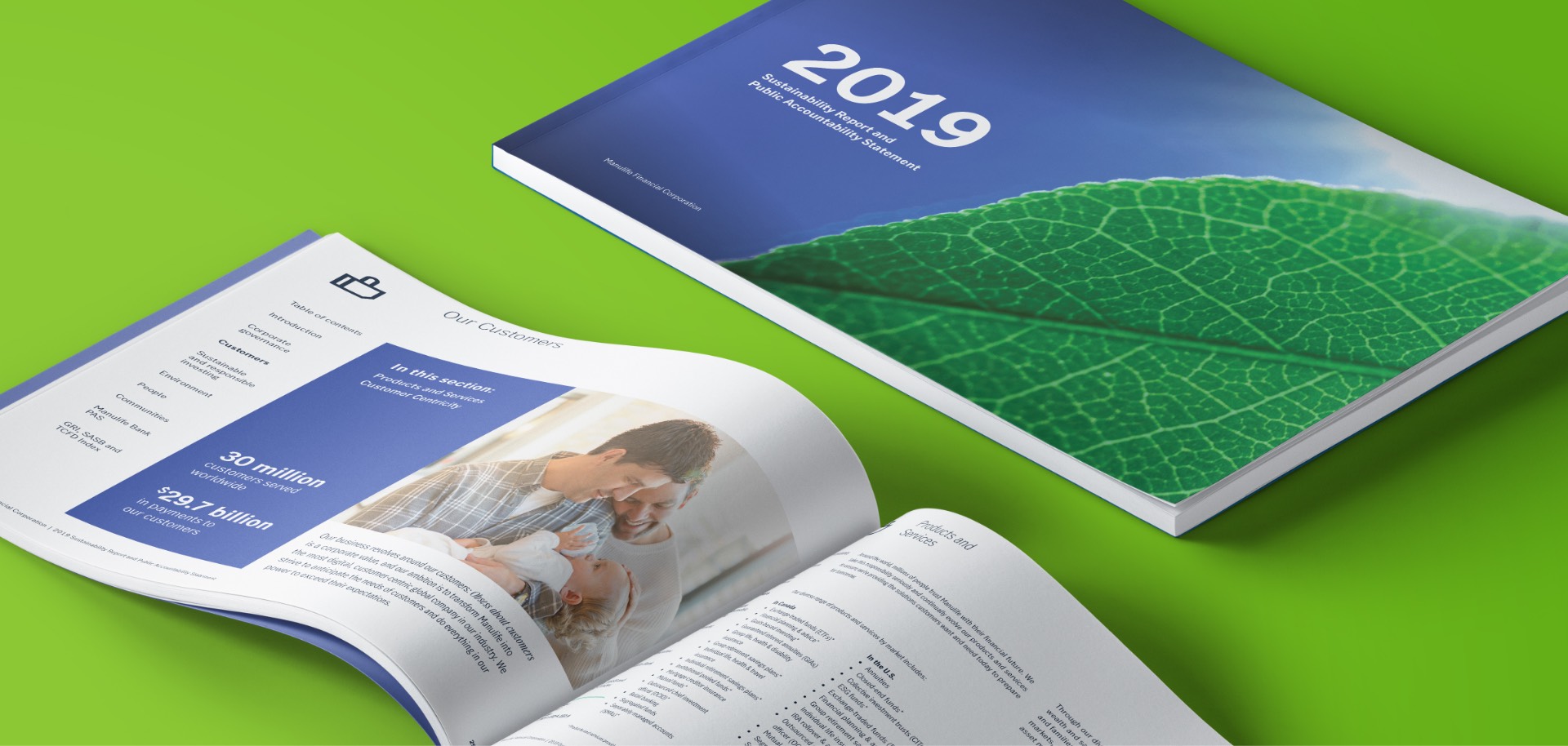 Reimagining reporting for one of Canada's most respected insurance brands.
What We Did
Consulting
Design
Production
Sustainability Strategy
Client

Supporting evolving disclosure
Since 2015, Works Design and Manulife have partnered on sustainability reports, public accountability statements and related communications. Over time, we've focused on improving Manulife's disclosure, and how they tell their sustainability story. In the past, Manulife's reporting had a limited focus on community interactions. Now, the organization discloses an extensive range of environmental, social and governance performance metrics, produces high-quality storytelling – in multiple formats – and seeks to engage a broader audience.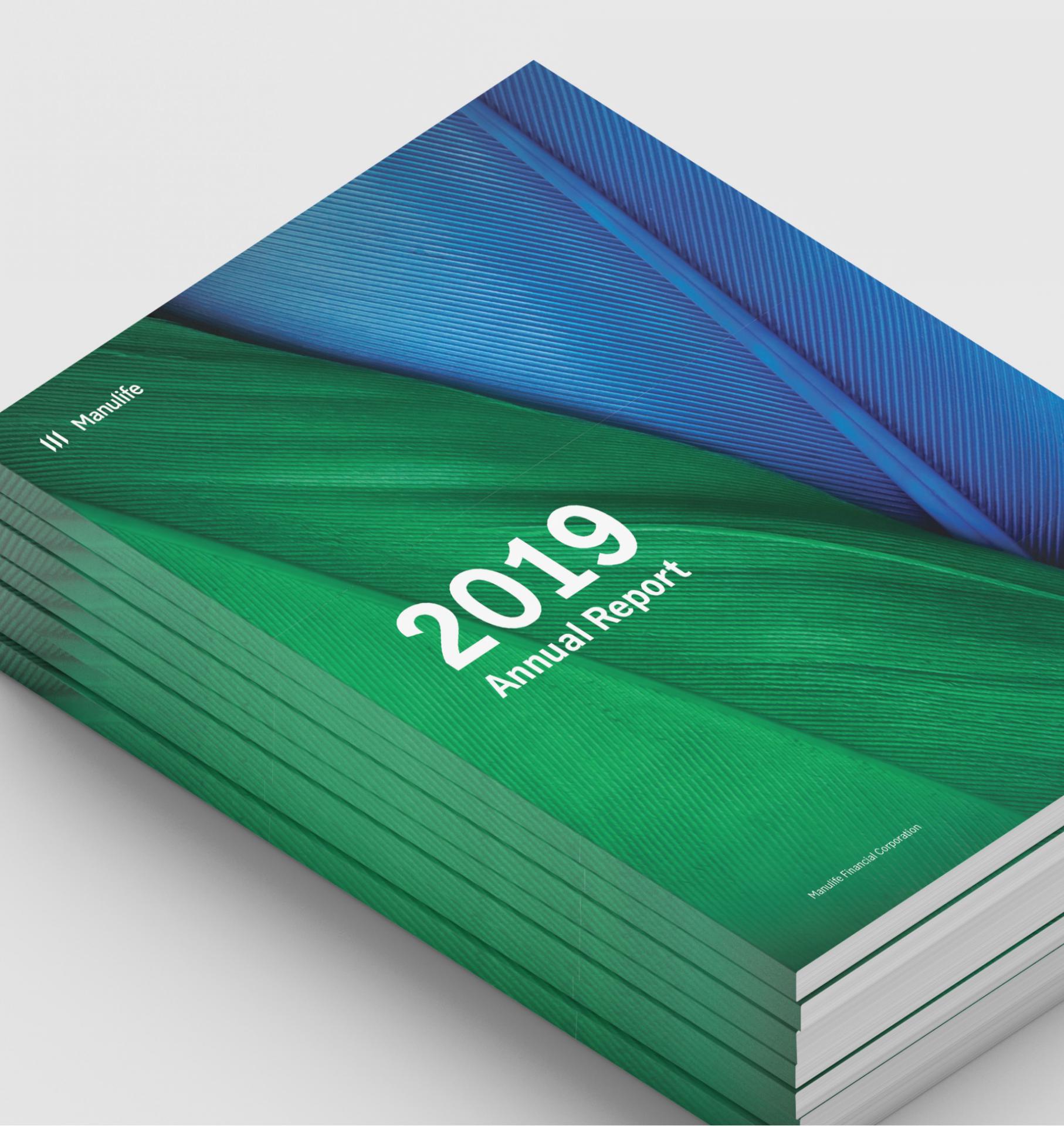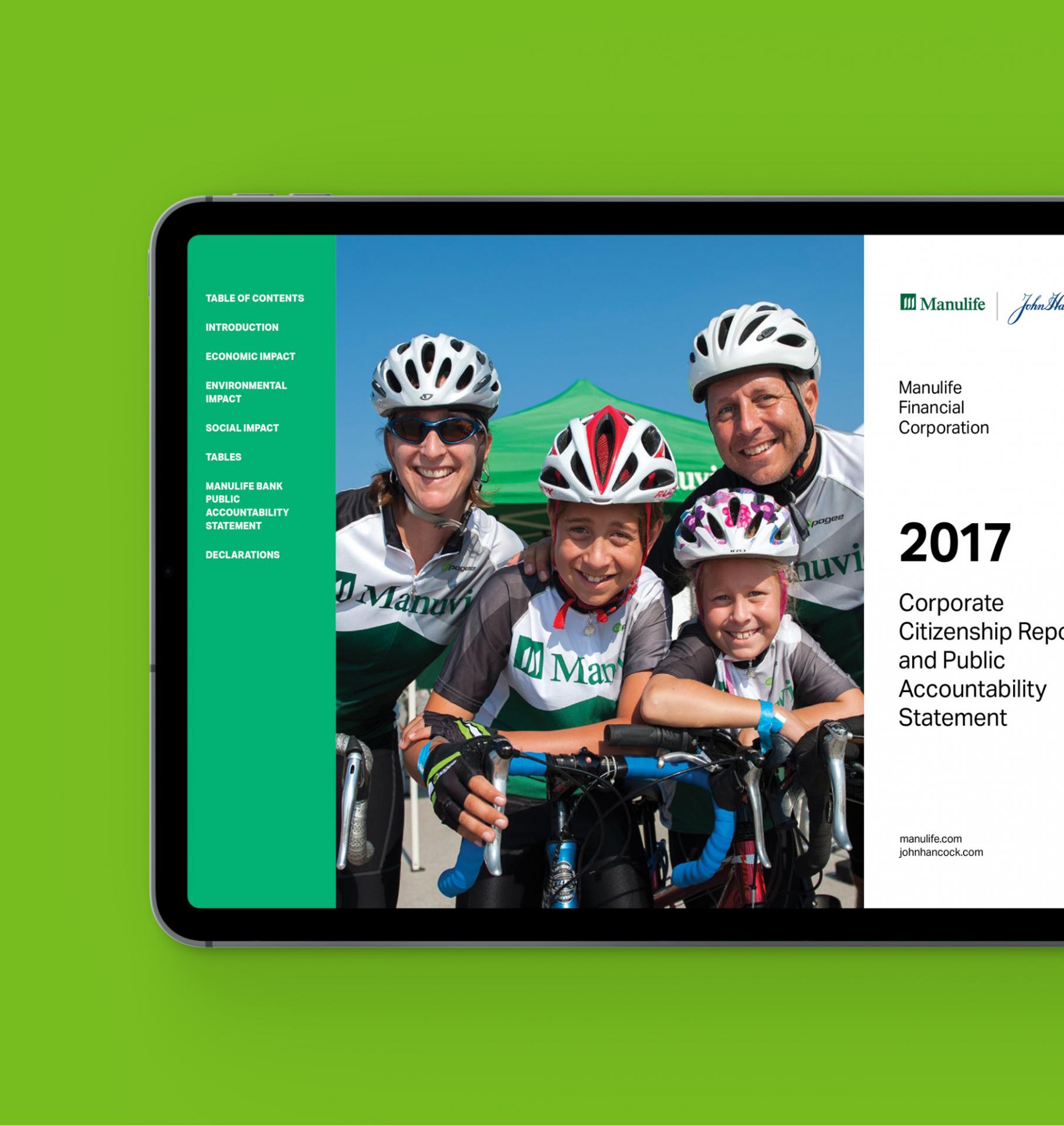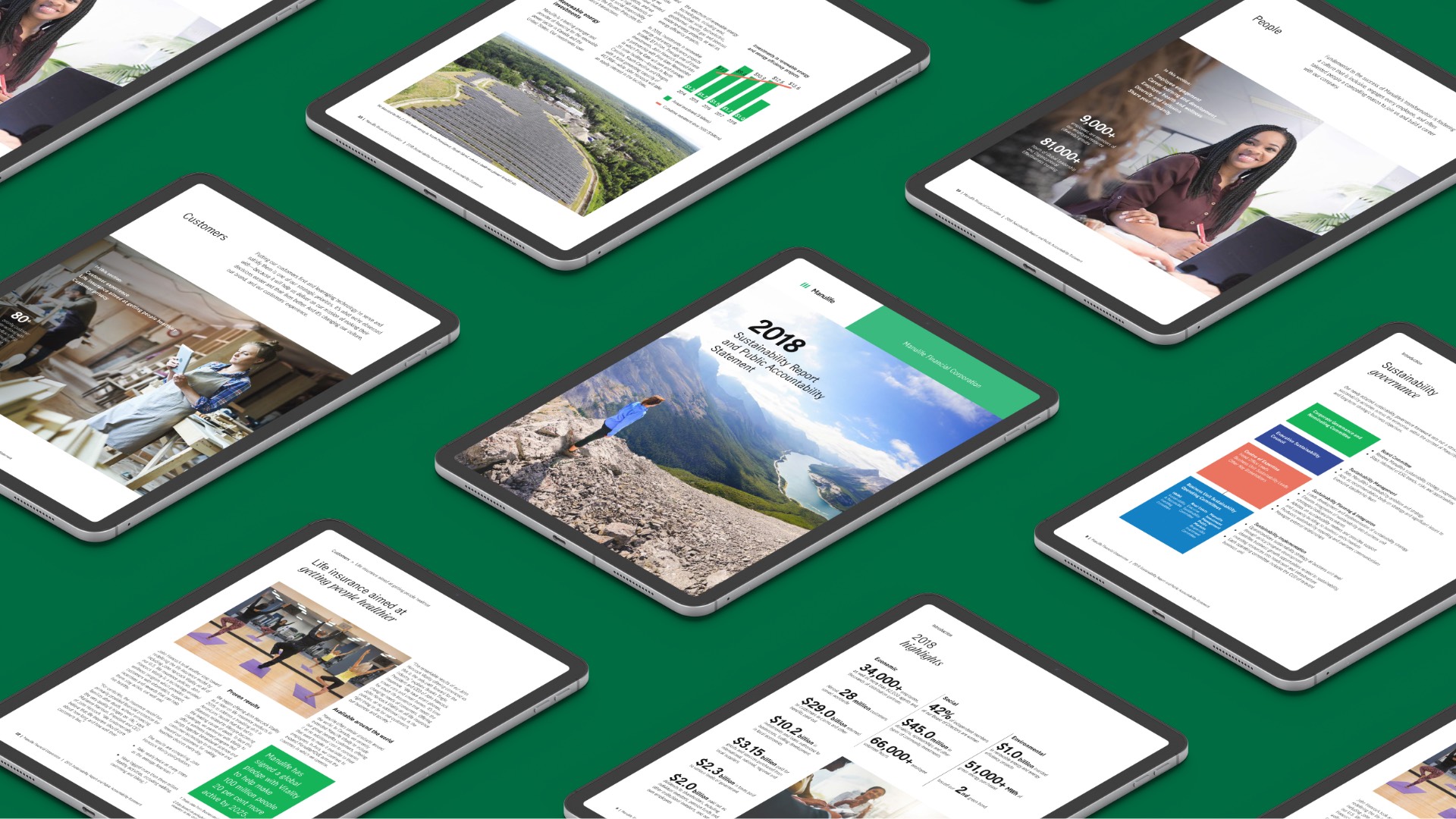 New purpose, new platforms
The most significant evolution in Manulife's reporting occurred in 2019. The company launched a revitalized brand and mission statement, and this provided the foundation for a reimagined sustainability report. A new corporate website was also in progress, which gave Works Design the opportunity to create a best-practice sustainability section. The current approach reflects everything we know about the changing expectations of sustainability-savvy stakeholders. Analysts, investors, ESG rating firms and regulators depend heavily on traditional corporate disclosure, often PDF-based. But other audiences (such as employees and community groups) are looking for relevant stories on an interactive platform.
Ensuring best practices
Manulife is a customer-centric company with a well-defined and highly respected brand. Each year, Works Design focuses on creating a clean, accessible report that leverages any of Manulife's existing resources, such as event photography or stock libraries. Robust information design enhances each report, with custom graphs and charts to simplify complex performance metrics. To reach analyst and investor audiences, we take great care to ensure that PDF documents are carefully titled and tagged for use by ESG rating agencies, such as Bloomberg and Sustainalytics.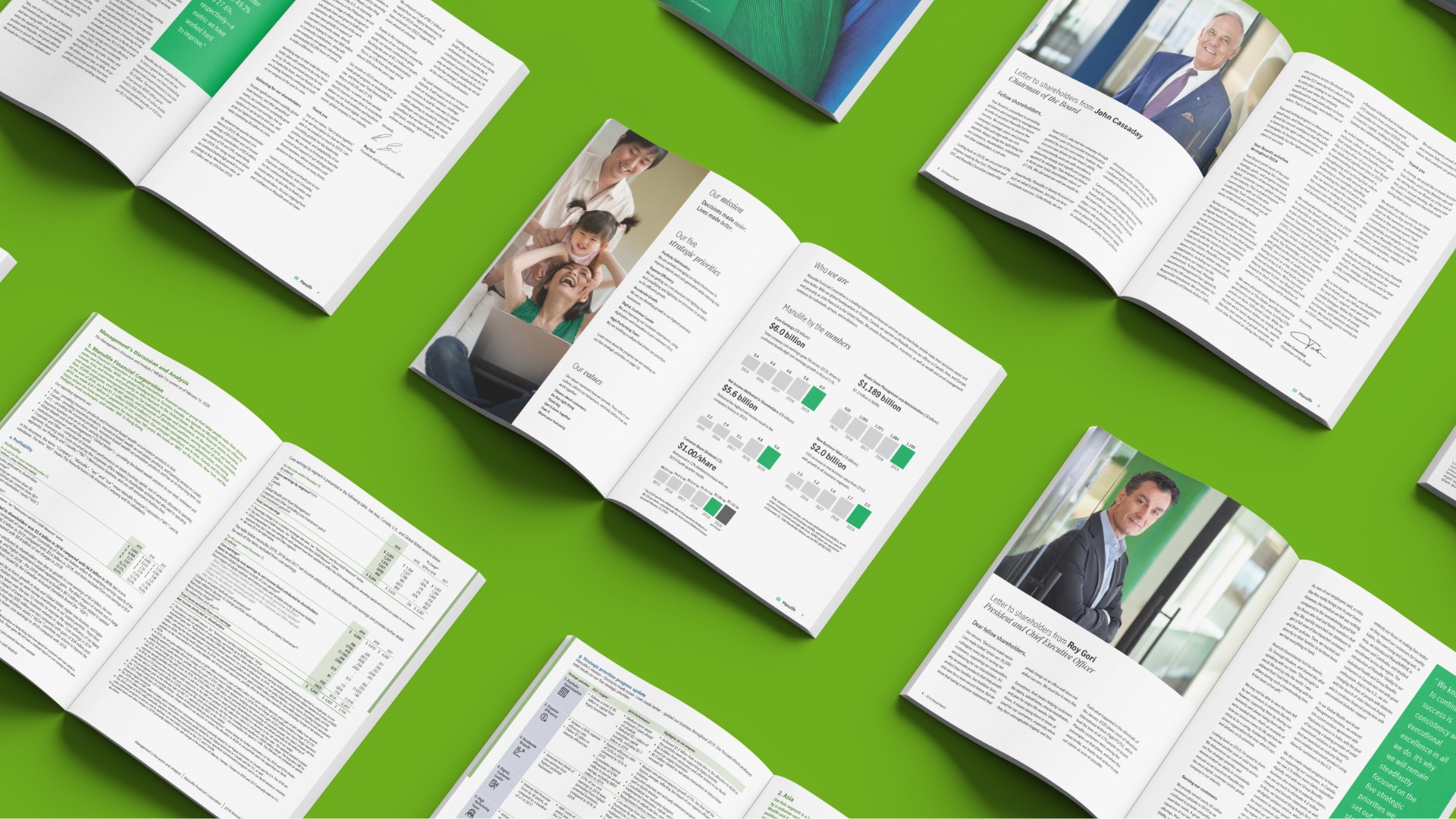 Meeting audience needs
We develop a library of rich stories that Manulife can use to generate interest and enthusiasm among a broad, non-specialist audience. Offering sustainability consulting, writing, and traditional and website design under one roof is rare, and having such a full arsenal allows us to streamline all aspects of reporting. Content collection and evaluation, writing, design and translation flow smoothly through an integrated process. It contributes, we believe, to making our clients' decisions easier – and their lives better.